'Rampage' Honest Trailer: A Video Game Movie Held Together By Duct Tape And Dwayne Johnson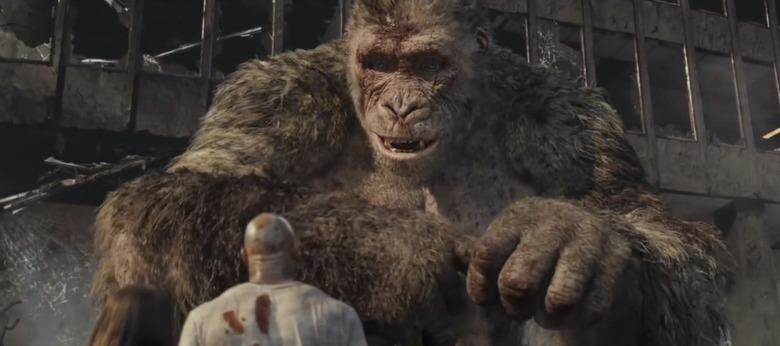 Dwayne Johnson is officially starring in so many movies that the Honest Trailer for his video game adaptation Rampage has arrived the exact same week that his new action thriller Skyscraper hits theaters. That might just be because Screen Junkies is trying to capitalized on all of the chatter surrounding The Rock now that he has a new movie coming out, but Rampage does come to Blu-ray and DVD next Tuesday, so it all kind of works out.
Anyway, the Rampage Honest Trailer does exactly what you'd expect it to do with a video game movie that has one of the weakest stories, some of the cheesiest one-liners, and truly awful dialogue. Oh, and did we mention the action sequences are totally bonkers?
Watch the Rampage Honest Trailer
One day, someone will have to explain to me how Naomie Harris was convinced to make this movie. Is Dwayne Johnson just that charming? Plus, I have no idea what Jake Lacy is doing in this movie. He's starring in a spoof of Rampage, and while that's basically what Rampage becomes, it still feels like Lacy is starring in a completely different kind of movie.
However, easily the most annoying thing about Rampage is the fact that when it finally comes time for George the giant albino gorilla to eat a human being, it's the first time he's ever done so. That must have been a huge relief to Dwayne Johnson and Naomie Harris, who pinned all their hope of calming him down to George doing something that he previously had never done before.