Jeremy Renner Joins The 'Spawn' Cast Alongside Jamie Foxx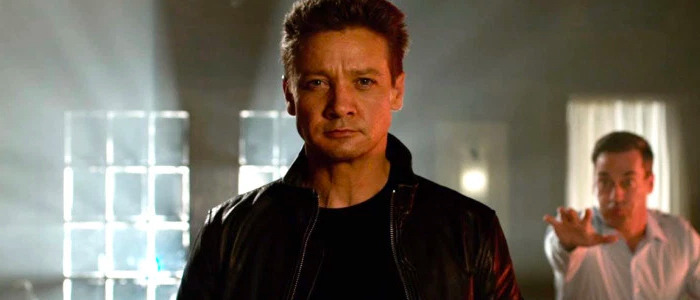 That Spawn remake continues to be a real thing, and it's racking up quite the cast. Jamie Foxx has already landed the lead role, and now Jeremy Renner is joining the film as well. Renner will play Detective "Twitch" Williams.
Todd McFarlane has been trying to launch a Spawn remake for years. After a while, it started to seem like this was all a pipe-dream – something that would never actually happen. But McFarlane has hooked up with Blumhouse, and the Spawn remake appears to be moving full steam ahead. McFarlane already landed Jamie Foxx to play the lead part, Al Simmons – who dies, goes to hell, and returns to earth as the anti-hero Spawn. Now Deadline says Jeremy Renner is joining the cast.
Renner, who has a history with comic adaptations, having appeared in the MCU as Hawkeye, is playing Twitch Williams in Spawn. In the Spawn comics, Twitch was a slight, soft-spoken detective paired-up with the more oafish Sam Burke. The Twitch Williams Renner is playing is said to have "the intelligence and intuition that Spawn needs most. This unconventional detective is near fearless and compliments Spawn's demonic powers, and it is that combination that will help Spawn win his war."
"As a first time director, I wanted to surround myself with the most talent and the most skilled people I can on all fronts," McFarlane says. "I was lucky enough to land Jason Blum and then Jamie Foxx, and I knew the person on screen the most is this police officer, Twitch Williams. We needed as strong a person as possible because he will be the face of the film. I took my naïve Hollywood approach again, and said let's start at the top and work down. Jeremy was at the top. I'm a huge fan of his...I was looking for somebody who's a person you've met before; I needed someone who can pull off the grief of an average human being. I've seen Jeremy do that in more than a few of his movies. He was at the top of my list, just like Jamie."
McFarlane added:
"Spawn is King Arthur and Twitch is Sir Lancelot, and this isn't about physicality, or jumping over buildings...This is more a brawn and brain combination, and the first film I think of with him is The Hurt Locker, the army grunt doing the job, and that spilled out into all these roles leading up to Wind River. There was a sense of melancholy to that character that is important and that was a movie also made by a first time director, but one who wrote the thing and so wasn't nervous about trying to get what you want. Jeremy had the experience of working with the first timer and saw that if you put a good crew together, the whole is way better than the parts and you don't have to worry."
While I remain somewhat dubious about this whole project, I have to admit McFarlane is assembling a fairly impressive cast. I'm also curious about his approach to the material. Rather than the big CGI-laden 1997 adaptation of Spawn, this new take is said to be smaller, and more of a horror film.
All that said, Spawn isn't quite a done deal yet. McFarlane and Blumhouse's Jason Blum are still looking for studio interest. "As a first time director, I guess I'm the weak link, but I think my brand is strong," McFarlane said. "Hopefully when we go to studios, fairly soon, we'll get the interest of more than one and we can pick what place will do this project justice, marketing and distributing it. We're going to go for as close to a green light as we can get, since the development process has already been done. We're looking for someone to say, 'yeah cool, we'll take it.' It's a reasonable budget, we're not asking anyone to stretch. The goal here is a quality project at reasonable price."