TV Bits: Read The 'House Of Leaves' TV Show Pilot; Ron Howard Will Helm '68 Whiskey'; Ava DuVernay's 'Central Park Five' Adds Cast And More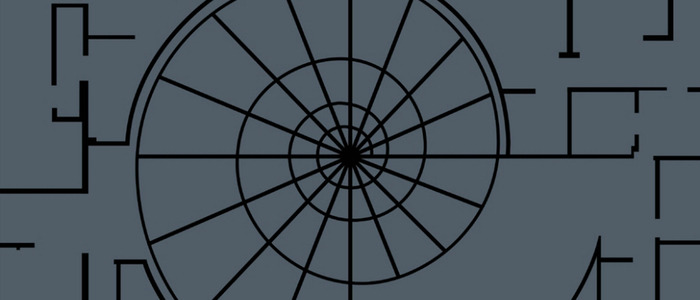 In this edition of TV Bits:
You can now read Mark Z. Danielewski's pilot script for a House of Leaves TV show.
Ava DuVernay's Central Park Five adds new cast members.
Adam Devine joins Danny McBride's new HBO show.
Ron Howard's pilot 68 Whiskey has been ordered by Paramount Network.
Julie Ann Emery joins George Clooney's Catch-22 adaptation.
Archie Comics planning new animated and live-action series.
The Deuce season 2 sets a premiere date.
In 2000, author Mark Z. Danielewski published House of Leaves, an extremely strange, extremely haunting novel. While the premise of the book – the recovery of a series of video tapes that show the interior of an impossible, possibly haunted house – seems simple, Danielewski's presentation is what made House of Leaves truly special. The author used an unconventional approach, filling the books with images and text that often literally seems to be running off the page. It's not exactly an easy book to navigate, but that's what made it memorable. The book seemed to be unadaptable when it came to Hollywood, but never say never. Danielewski took to Twitter (h/t Birth.Movies.Death) to reveal he himself had penned a pilot for a House of Leaves TV show, and you can read the script right here. The pilot is appropriately meta and weird. In the show, it's revealed that Danielewski's book wasn't fiction – it was real. Which makes the events of the book all the more terrifying. There's no indication that any network is moving forward with the show at the moment, but if you're curious to see what a House of Leaves TV show might look like, here's your chance.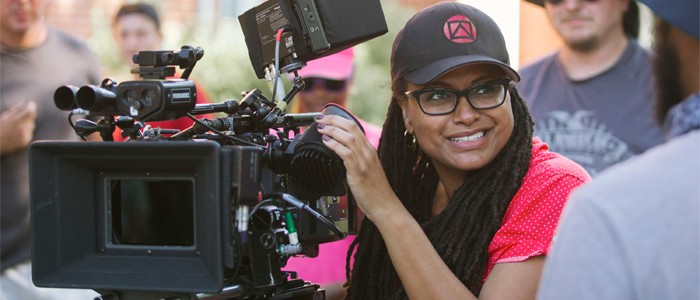 The cast for Ava DuVernay's Netflix series Central Park Five is coming together. Deadline reports Michael K. Williams, Vera Farmiga and John Leguizamo have all joined the cast of what will be a 4-part drama for the streaming service, set to debut in 2019. The series "sprawls from 1989 when five Harlem teens were incorrectly convicted first in the media and then twice in the courts for the brutal rape of a jogger in the NYC park to 2014 when Antron McCray, Kevin Richardson, Yusef Salaam, Raymond Santana and Korey Wise saw their names finally cleared. Having been vilified by the likes of Donald Trump back in the late 80s and forced to spend years in jail each, the five sued New York City and settled for just over $40 million about four years ago. Before you take another breath, take into account that sum that works out to around $1 million for every year they collectively spent tossed behind bars for a terrible crime they never committed." Williams will play Bobby McCray, the father of Antron. Farmiga is playing Manhattan Assistant D.A. Elizabeth Lederer, "who led the prosecution in the cases and still works in the office." And Leguizamo is "Raymond Santana Sr., father of another one of the falsely accused boys of color." This will be DuVernay's second project with Netflix. The streaming service also distributed the director's documentary 13th.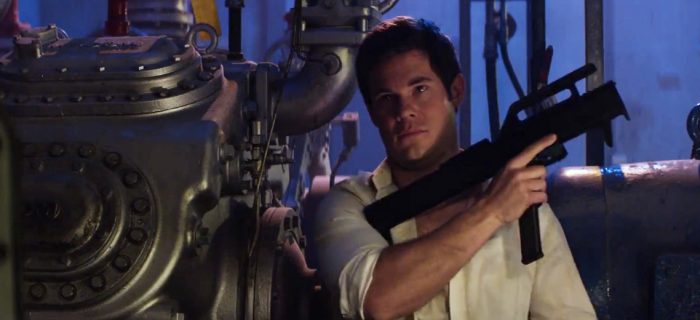 The Vice Principles team of Danny McBride, Jody Hill and David Gordon Green are reuniting for HBO's The Righteous Gemstones, a new comedy series about televangelists. Variety reports that very funny person Adam Devine has joined the cast, joining cast members McBride and John Goodman. Per Variety, Devine will play "Kelvin Gemstone, the youngest son of Eli (Goodman) and Amy Leigh. Described as "the edgy one," he's caught in the middle of the giant personalities that are Jesse (McBride) and Judy Gemstone (Edi Patterson) and has branded himself an outsider to the church, feeling his methods are too hardcore for mainstream religion. Kelvin doesn't have bigger ambitions for the head seat at the table but focuses his efforts on the eradication of Satan and dark forces from everyday life." All of this sounds amazing, and I'd like to see this show immediately.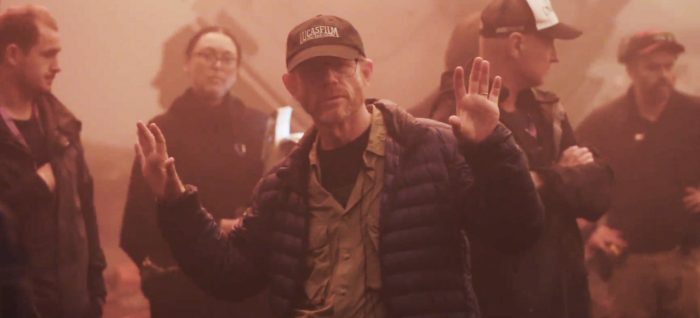 Ron Howard just helmed a movie about a pilot, and now he's moving onto a TV pilot! Yes, that was a terrible connection, but you'll just have to accept it, folks. The Wrap reports Paramount Network has ordered a pilot for Howard's series 68 Whiskey, which is based on an Israeli TV series, Charlie Golf One. Howard will direct the pilot, described as a dark comedy that "follows a multicultural mix of men and women deployed as Army medics to a forward operating base in Afghanistan nicknamed 'The Orphanage.' Together, they endure a dangerous and Kafkaesque world that leads to self-destructive appetites, outrageous behavior, intense camaraderie and occasionally, a profound sense of purpose."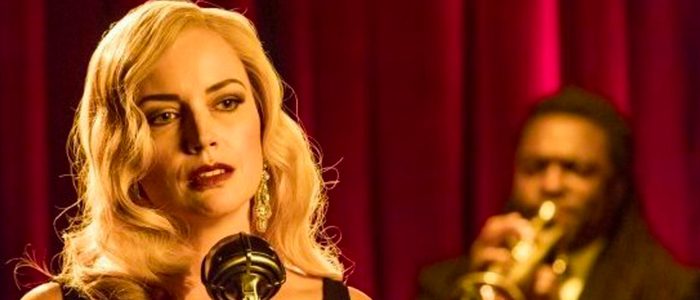 Deadline says Preacher's Julie Ann Emery is the latest addition to Hulu's Catch 22. George Clooney directs and co-stars in the series, adapted from Joseph Heller's World War II novel. Christopher Abbott stars. Emery will play "Marion Scheisskopf, who's married to Scheisskopf (Clooney), but having an affair with Yossarian (Abbott)." The series follows "the story of the incomparable, artful dodger, Yossarian, a US Air Force bombardier in World War II who is furious because thousands of people he has never met are trying to kill him. But his real problem is not the enemy, but rather his own army which keeps increasing the number of missions the men must fly to complete their service. Yet if Yossarian makes any attempt to avoid his military assignments, he'll be in violation of Catch-22, a hilariously sinister bureaucratic rule which specifies that a concern for one's own safety in the face of dangers which are real and immediate is the process of a rational mind; a man is considered insane if he willingly continues to fly dangerous combat missions, but a request to be removed from duty is evidence of sanity and therefore makes him ineligible to be relieved from duty." Hugh Laurie and Kyle Chandler also star.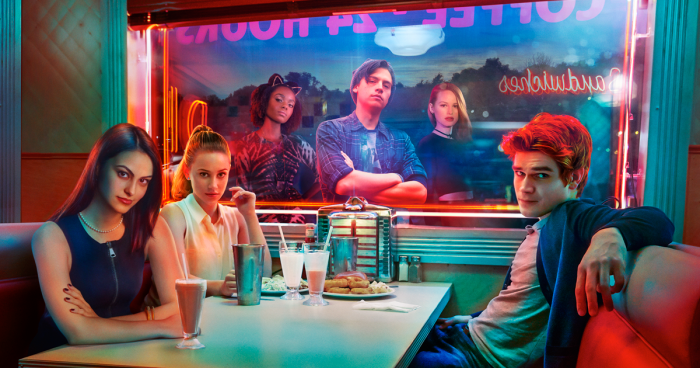 The world of Archie Comics is continuing to grow. Riverdale has already helped turn more audiences onto the modern-day take on the characters, and the upcoming Netflix series The Chilling Adventures of Sabrina will do the same. A report in the New York Times reveals that Archie Comics are planning multiple new shows, both live-action and animated: "a horror-tinged animated series starring Josie (of the Pussycats); an animated series with a humorous vibe featuring Archie and his pals; and a live-action show centered around a private detective named Sam Hill." For fans of these characters, this is no doubt good news. I have yet to watch Riverdale, but I'm very excited for Sabrina, which is set to hit Netflix this year.
It's 1978. Punk, disco and porn. The City never sleeps.

THE DEUCE season two debuts Sept 9. pic.twitter.com/3gjKcEoOWH

— HBO (@HBO) July 9, 2018
As the tweet above reveals, The Deuce season 2 is set for a September 9, 2018 premiere. The show, from creators George Pelecanos and David Simon, "tells of the germination of the sex-trade industry in the heart of New York's Times Square. It's the early 1970s, and the porn business begins a shift from organized crime-backed parlors to a legitimate, culturally accepted enterprise. A cast of barkeeps, prostitutes, pimps, police and nightlife seekers centers around twins Vincent and Frankie Martino (James Franco, in a dual role), who navigate the sex business after meeting well-connected mobster Rudy Pipilo. Their storyline, among others, merges with that of prostitute Candy, whose ambition and intelligence lead her to a more prominent role in the industry." Maggie Gyllenhaalalso stars.