Netflix And Blumhouse Team Up For Original Indian Horror Series, 'Ghoul'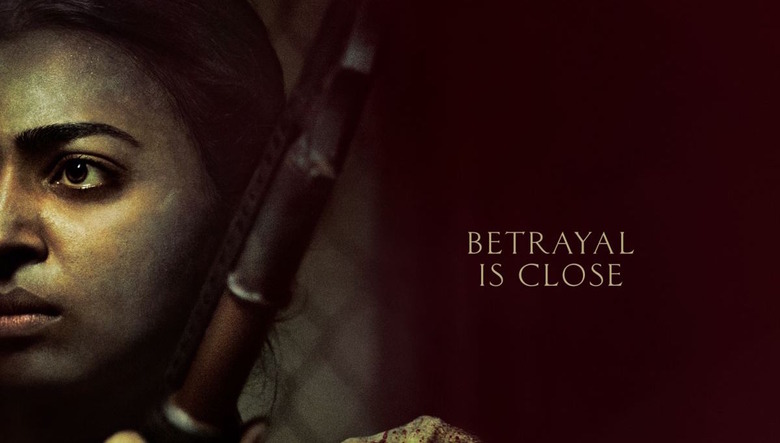 On the heels of its buzzy first Indian original series, Sacred Games, Netflix is taking its first dive into Indian horror with Ghoul, a series that will partner the streaming giant with Blumhouse for the first time. Blumhouse Productions, the studio behind acclaimed low-budget horror hits like Get Out and Split, has become the go-to studio for high-concept, low-budget horror. And now with Netflix quickly expanding its catalogue of foreign titles, Ghoul is an exciting new venture into Indian horror for both companies.
Starring Radhika Apte and Manav Kaul, Ghoul is a three-episode series produced by by Blumhouse, Ivanhoe Pictures, and Phantom Films. It follows a prisoner at a remote military interrogation center who "turns the tables on his interrogators, exposing their most shameful secrets."
Netflix has released the first poster for the series, which debuts on the streaming service this August.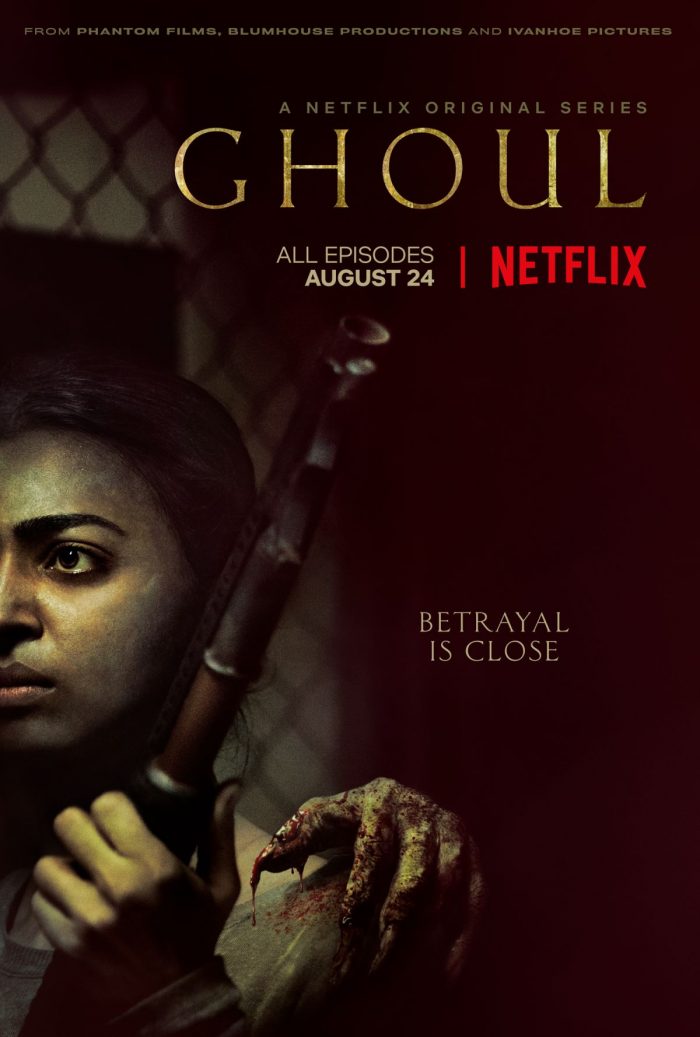 Blumhouse has been expanding into TV through its television division Blumhouse TV, which has helped develop a TV spin-off of The Purge franchise for USA Network, an upcoming Hulu anthology series Into the Dark, and the recently-debuted, critically acclaimed HBO miniseries Sharp Objects. Ghoul will be Blumhouse's first venture into Indian horror, and its first team-up with Netflix. Jason Blum of Blumhouse Productions said of the new partnership:
"It has been a great experience working closely with Netflix and our partners at Phantom and Ivanhoe to produce GHOUL. This is Blumhouse's first foray into the horror genre in India and we're excited to share this project with horror enthusiasts around the world."
Netflix Director of International Originals Simran Sethi, added, "Ghoul is a thrilling horror series, both frightening and insightful. Its high production value, a chilling performance from Radhika Apte, and quality writing are sure to scare Indian and global audiences alike."
The first trailer for Ghoul arrives tomorrow. Ghoul will premiere all three episodes on Netflix on August 24, 2018.