Edgar Wright And Simon Pegg Will Work Together Again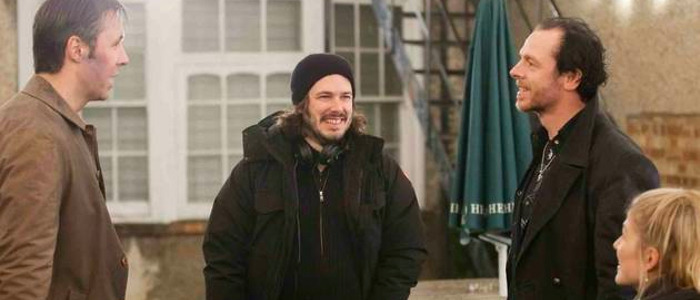 Simon Pegg and Edgar Wright have a long working history together, from the TV series Spaced to the Cornetto Trilogy. The duo haven't teamed up since 2013's The World's End, but according to Pegg, it's only a matter of time before they're together again.
Pegg and Wright have come a long way since their first big movie together, 2004's Shaun of the Dead. While they continued to work together with Hot Fuzz and The World's End, their careers also branched off into different directions. Pegg joined both the Star Trek and Mission: Impossible franchise, and Wright helmed the surprise blockbuster Baby Driver.
So will we ever see a Edgar Wright/Simon Pegg film again? According to Pegg, the answer is yes. In a recent interview with Coming Soon, the actor says that the only reason the two haven't worked together is due to timing and scheduling:
"Oh yeah, that's like a given. The only reason we haven't is just timing. Me and Edgar and Nick [Frost] are not colleagues, we're friends. We go back a long time and we have a relationship that transcends work, but if only to hang with each other for an extended period we'll make another film again. It's just with our various commitments we have to find the time to write and make it. Me and Edgar talk about it all the time, and whenever we're together we start brainstorming and we have certain ideas we want to develop. It's just a question of 'when,' not 'if.'"
This is very good news. While I'm fine with Pegg and Wright's Cornetto Trilogy standing on its own, and while I think The World's End was a perfect conclusion to said trilogy, I'd love to see them work together again. In addition to starring in the three entries of the Cornetto Trilogy, Pegg co-wrote those films with Wright. Wright directed Spaced, the British sitcom written by Pegg and Jessica Stevenson – a series that also featured Cornetto Trilogy cast member Nick Frost.
We'll just have to be content with Pegg and Wright's individual projects while we wait for them to reunite. Pegg will next be seen in Mission: Impossible – Fallout, hitting theaters July 27, 2018. Wright, meanwhile, is working on a documentary about the band Sparks. In addition to that, there's a good chance Wright might be working on a Baby Driver sequel in the not too distant future.
Edgar Wright and Simon Pegg on Hot Fuzz