'Ultraman' Anime Series Coming To Netflix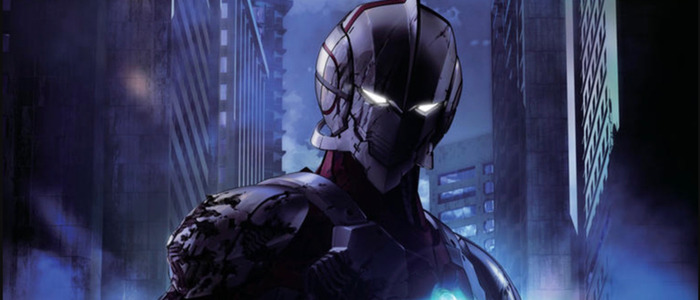 The Japanese superhero Ultraman is coming to Netflix in the form of a new Ultraman anime series. When one thinks of Ultraman, one might conjure up images of a guy in a suit fighting monsters on a set made up to look like a cityscape. But that's not the route Netflix is taking. The anime adaptation should arrive on the streaming service in 2019.
Look, I'm no Ultraman expert. But when I think of the character, this is what I picture.
Ultraman
Per Wikipedia, "Ultraman first appeared as the eponymous titular character alongside his human host Shin Hayata in the 1966-1967 Japanese television series, Ultraman which ran for 39 episodes. Following Ultraman's success, Tsuburaya created another Kyodai hero series still as part of their Ultra Series project, Ultra Seven. While both series shared the same genre with very similar heroes, there was originally no relations between the two. It wasn't until The Return of Ultraman was created four years later that both Ultraman and Ultraseven came together into the same story."
In short, I tend to think of Ultraman as a delightfully hokey man-in-suit type of character. But Netflix is taking a new approach to the concept. They're launching an Ultraman anime series, rendered in 3D CG. The series will also be adapted from the recent Eiichi Shimizu and Tomohiro Shimoguchi Ultraman manga. Here's how Netflix describes the series:
An action drama centered around a man possessing the spirit and DNA of the legendary hero "Ultraman" as he wears a metallic ultra suit and fights against evil.
And here's the manga synopsis, should you want some more detail:
Decades ago, a being known as the Giant of Light joined Shin Hayata of the Scientific Special Search Party to save Earth from an invasion of terrifying monsters known as Kaiju. Now, many years later, those dark days are fading into memory, and the world is at peace. But in the shadows a new threat is growing, a danger that can only be faced by a new kind of hero – a new kind of Ultraman...
Kenji Kamiyama (Ghost in the Shell: Stand Alone Complex, Eden of the East) and Shinji Aramaki (Appleseed, Starship Troopers: Traitor of Mars) will helm the series, from production company Production I.G, Sola Digital.Ultraman will join the ranks of several other Netflix anime series, including Castlevania and Netflix's Godzilla animated series. You can expect to see Ultraman on Netflix sometime in 2019.