Keri Russell Reunites With J.J. Abrams For 'Star Wars: Episode 9' [Updated]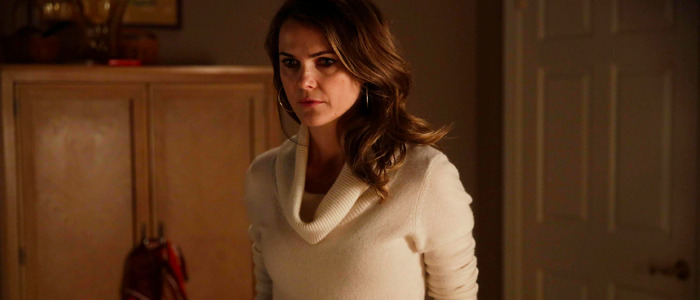 Update: Variety has corrected their initial report about Lawrence Kasdan's involvement. Find the update below.
Breaking news from a galaxy far, far away: writer/director J.J. Abrams has cast his frequent collaborator Keri Russell in Star Wars: Episode 9. Read more about the Keri Russell Star Wars casting below.
Variety reports that Abrams has cast Russell in a "role [that] calls for action-heavy fight scenes", but it's still unclear whether she'll be fighting for the Resistance or the First Order.
Lucasfilm and Abrams have reportedly spent the past two months searching for an actress to fill this part, and they decided Russell was the right fit just before the Fourth of July. Variety's piece also mentions that Abrams "will likely cast two more actors by the time the film begins production at the end of the month", so it seems like more Episode 9 news isn't too far off.
Abrams and Russell have a long history of working together. They first teamed on The WB drama series Felicity way back in 1998, and then reunited for Mission: Impossible III, which served as Abrams' feature directorial debut. That was in 2006, and Russell went on to star in films like Dawn of the Planet of the Apes and FX's critically acclaimed period drama The Americans, while Abrams busied himself with film projects of his own. When Abrams was prepping what would become Star Wars: The Force Awakens, Russell made it clear that she'd do anything to be a part of his take on the Star Wars universe. "I'm waiting for my call," she said in 2013. "I would do anything for JJ, honestly I would do craft service." It's taken a few years, but she finally has a role in an Abrams-helmed Star Wars movie.
There's already chatter on social media about how Russell, who has brown hair, could somehow be related to Daisy Ridley's Rey. Assuming Abrams doesn't completely retcon Rian Johnson's overarching story choices in The Last Jedi, I guess she technically could be playing Rey's mother – but if she does, I hope she's just a nobody who gets in drunken brawls in a space bar somewhere. Giving Rey's parents any larger importance would dramatically undercut the powerful messages of The Last Jedi, so I hope Abrams resists that temptation.
Finally, Variety's report says that since Abrams took over directing duties from Colin Trevorrow, he's been working on the screenplay for Episode 9 with his Force Awakens co-writer Lawrence Kasdan. That's the first we've heard about Kasdan's involvement in this movie, and we're not sure if Variety is mistaken or if Kasdan (who also co-wrote The Empire Strikes Back, Return of the Jedi, and Solo: A Star Wars Story) truly is involved with this film's script. That seems like a pretty big deal, and the type of announcement that wouldn't have simply been buried in a separate casting story. If it is true, maybe Solo's disappointing box office performance made Lucasfilm reconsider a triumphant announcement about Kasdan's involvement? Just a theory.
In any case, Russell is a terrific actress and I look forward to seeing her play around in this intergalactic sandbox. We'll bring you more information about her character as soon as we hear it.
Update: Variety has since updated their article, clarifying that Kasdan is not involved as a co-writer of Episode 9. Abrams is co-writing the script with Batman v Superman: Dawn of Justice writer Chris Terrio, as first announced in September of 2017.