Nicolas Winding Refn's Streaming Service Will Offer Cult Classics To Stream For Free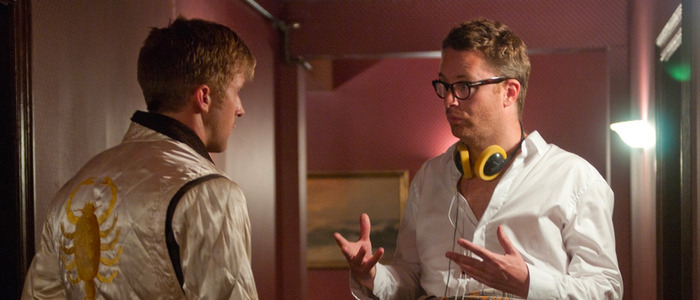 Everybody is launching their own streaming service these days. Apple, Disney, YouTube...and Nicolas Winding Refn. Yes, the director behind Drive and The Neon Demon is setting up his own website where he plans to stream films and host essays. Now, the director has announced several cult classics he plans to make available to stream first.
In a new piece for The Guardian, filmmaker Nicolas Winding Refn has revealed the first few films he plans to stream on his website byNWR.com. And best of all, the films will be available for free. "I want it to be an uncontrolled place of beautiful chaos, where everyone can create their own universe and is free to speak their own mind, without being overseen by big business. A place of free speech and free access," Refn says. "Over recent years, I've bought and had restored scores of old movies as a hobby. I wondered what to do with them. Then I realised I should share them for free, so I set up a website where they could be streamed. There's no catch; you're not being sold anything. Take it or leave it."
Here's the list of films: Curtis Harrington's Night Tide, Bert Williams' The Nest of the Cuckoo Birds, Ron Ormond's The Burning Hell, and Dale Berry's Hot Thrills and Warm Chills.
Night Tide
"I knew director Curtis Harrington, who passed away in 2007, so Night Tide was a very personal choice for me," Refn says, adding: "Curtis had been so disappointed with his career, and yet he had made what I consider to be one of the most important films of the pre-counterculture movement. And the film was rapidly disintegrating because of the condition of the negative. I had to rescue it. It reminds me of a Hans Christian Andersen fairytale: it's almost naively adolescent in its expression of falling in love, being obsessed with something delicate and fragile."
The movie focuses on a sailor, played by Dennis Hopper, who "becomes enamored of Mora (Linda Lawson), a young woman who works as a 'mermaid' at a sideshow attraction. But for Mora it's no act. She actually believes that she really is a mermaid who is destined to murder men on the night of a full moon."
The Nest of the Cuckoo Birds
Refn says The Nest of the Cuckoo Birds "proves a movie can be the impossible, lonely burden of just one person," and goes on to say: Cuckoo Birds is a strange, singular example of an unidentifiable genre, because it's a bit of everything: horror, sex, melodrama." In the movie, "an undercover agent is sent to infiltrate bootleggers in the Florida Everglades, but winds up lost in the swamps and stuck in a decrepit hotel with a few of peculiar inhabitants."
The Burning Hell
The filmmaker describes The Burning Hell as a "fantastic marriage of extreme propaganda and lowest-common-denominator pandering. It's so aggressive in selling you the Bible, it's practically an attack on your senses. Yes, it's laughable, maybe even terrible, but this only serves to make it more unique. It's almost an installation art piece. " In the 1974 documentary, "Pastor Estus W. Pirkle preaches about hell, where all non-Christians will suffer eternal torment. He's also visited by two self-professed 'Christians' who don't believe in hell."
Hot Thrills and Warm Chills
Of Hot Thrills and Warm Chills, Refn says the movie "is a prime example for the argument that art doesn't have to contain a single drop of good taste...Low-budget regional cinema fascinates me. These were movies made by people who had no ideas of what a film was supposed to be, and feel more as if they were made for the people at the bar on the corner or the cafeteria down the street than for Americans at large."
In the movie, "three women who haven't seen each other for years meet at a motel to talk about what they've done since they were together, and also to plan a heist of the King of Sex's crown during the upcoming Mardi Gras carnival."
***
I'll confess that I've never even heard of any of these movies, so I'm a bit fascinated by all of this, and eager to check the movies out when Refn makes them available. Refn plans to launch the site sometime this month.