Ricky Gervais Confirms Cast For Netflix Comedy Series 'After Life'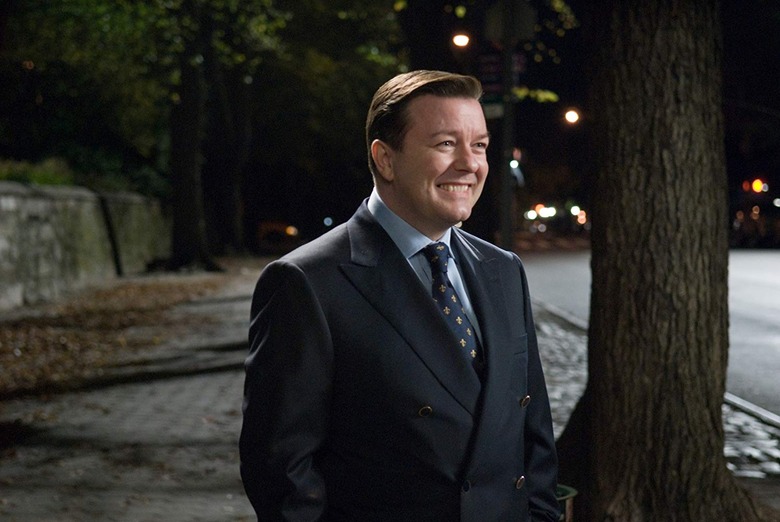 Ricky Gervais' new Netflix comedy series has revealed its After Life cast. Joining Gervais in the dark comedy series about a man who, after a tragedy, decides to start "saying and doing whatever he likes," include Downton Abbey's Penelope Wilton, Game of Thrones' David Bradley, Extras' Ashley Jensen, and more.
Created, directed, executive produced by, and starring Gervais, After Life begins its production this week, Netflix announced.
With the beginning of production comes the reveal of the cast of the dark comedy series (via ComingSoon.Net), which includes Penelope Wilton (Downton Abbey, Doctor Who), David Bradley (The Harry Potter series, Game of Thrones), Ashley Jensen (Extras), Tom Basden (Plebs, David Brent: Life On The Road), Tony Way (Edge of Tomorrow), David Earl (Cemetery Junction, Derek), Joe Wilkinson (Him and Her), Kerry Godliman (Derek), Mandeep Dhillon, Jo Hartley, Roisin Conaty, and Diane Morgan (David Brent: Life On The Road).
In a statement accompanying the cast announcement, Gervais praised the cast, saying "This cast combines the best of the new breed of great British comedy talent with some of the wonderful alumni of my previous shows."
Here is the synopsis for the series according to ComingSoon.Net:
In After Life, Tony (Ricky Gervais) had a perfect life. But after his wife Lisa suddenly dies, Tony changes. After contemplating taking his own life, he decides instead to live long enough to punish the world by saying and doing whatever he likes from now on. He thinks it's like a Super Power — not caring about himself or anyone else — but it turns out to be tricky when everyone is trying to save the nice guy they used to know.
The series sounds very familiar, bearing the tropes of Gervais' films like The Invention of Lying. From the premise, it sounds like the perfect launchpad for Gervais to peddle his brand of abrasive, insulting humor — the kind that he has so valiantly tried to defend in the face of "PC culture." So if you're a Gervais fan and believe that his humor is not at all dated, then After Life sounds like the perfect new series.
After Life also marks the fifth project Gervais has made at Netflix, including the original series Derek, the films Special Correspondents and David Brent: Life on the Road, and the live comedy special Ricky Gervais: Humanity.
No release date has yet been announced.