'Sicario 2' Director Stefano Sollima Won't Return For 'Sicario 3'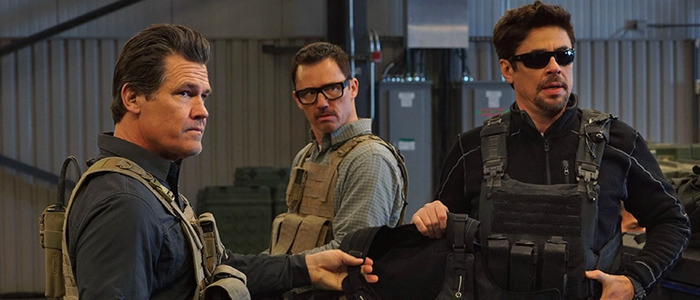 Looks like the next Sicario film will need a new director. Stefano Sollima helmed the recently-released sequel Sicario: Day of the Soldado, taking over for original Sicario director Denis Villeneuve. But Sollima says he won't return for Sicario 3. Will Villeneuve come back to finish what he started, or will the franchise pass into new hands once again?
Sicario 3 is inevitable. Sicario: Day of the Soldado was a hit, and the producers and writer Taylor Sheridan have all said they have a trilogy in mind. But who will direct the third entry? Not Day of the Soldado director Stefano Sollima, that's for sure. In an interview with Variety, Sollima says that when and if Sicario 3 happens, he'd like the series to pass into new hands:
"Every movie in these series needs to be a standalone that stays in the same world...I'd love to watch another chapter of 'Sicario,' but it should be from a different director who has their own specific style. You shouldn't have more than one film from the same director. Then it would be too much like a real franchise."
In some ways, this stance is very similar to how the Mission: Impossible franchise has operated. Since the beginning, Mission: Impossible has been bringing in a new director for each subsequent film. That will change this year, though, when Mission: Impossible – Rogue Nation director Christopher McQuarrie returns to helm Mission: Impossible – Fallout.
Personally speaking, if Sicario 3 happens, I'd like original Sicario director Denis Villeneuve to return. As Day of the Soldado proves, the Sicario saga needs a steady hand, and Villeneuve was able to bring strong direction to his film – direction that elevated the script. The same can't be said for Day of the Soldado, which plays like a pale imitation of its predecessor.
In the past, Sicario franchise producer Ed McDonnell mentioned that Villeneuve expressed some interest in directing a third film:
"He [Villeneuve] wishes he had been available [for Sicario 2]. We even talked about him maybe coming back for the third one, should there be one. He said, 'If I were available, I'd be directing this movie tomorrow.' But we always knew he was going to be in the middle of Blade Runner when the script started to come together."
But maybe Sollima is right. Maybe the franchise (if it really is going to turn into a full-fledged franchise) would be better served with a new director for each entry. Or maybe the producers should just quit while they're ahead, because I'm not sure how much mileage they can get out of the Sicario saga.