Idris Elba Will Play The Villain In 'Fast And Furious' Spinoff 'Hobbs And Shaw'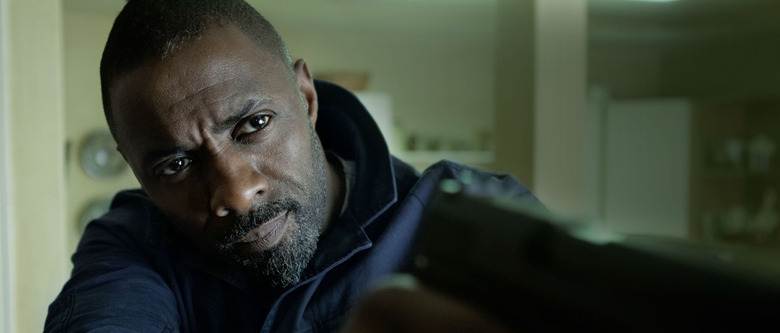 Dwayne Johnson's special agent Luke Hobbs and Jason Statham's Deckard Shaw are teaming up in Hobbs and Shaw, Universal's first Fast & Furious spinoff. When two characters of that caliber join forces, they're going to need a formidable foe to face off against. Enter Idris Elba, who seems like a perfect addition to this film's growing cast.
reports that Elba is in final negotiations to play the Hobbs and Shaw villain, but there are no details provided about his character. Elba has a variety of accents at his disposal, but maybe this will be the rare mainstream Hollywood blockbuster that allows him to use his natural British accent. I could easily see him playing a former associate of Statham's Deckard Shaw who's struck out on his own into the world of crime. He certainly has the physique to be believable as a former soldier.
He's a baaaaaad man.
Welcoming my dude @idriselba with tattooed and open arms to our #HobbsAndShaw Fast & Furious spin-off movie.
Every hero is only as good as their villain. Cue the music... let's dance. https://t.co/GD7dVrtNRl

— Dwayne Johnson (@TheRock) July 5, 2018
Luke Hobbs and Deckard Shaw didn't exactly get off on the right foot. They got into a knock-down, drag-out brawl in Furious 7 that left Hobbs in a cast and sidelined him for most of the movie – though it did result in a spectacular scene in which he says "Daddy's gotta go to work" and flexes so hard that his cast bursts off his body. (God, I love these movies). In last year's The Fate of the Furious, the pair continued their squabbling during a prison riot, only to eventually be stopped by the enigmatic Mr. Nobody (Kurt Russell). Over the course of that film, they gradually grew to respect each other, and they're going to be on the same side in this upcoming spinoff.
Since his breakout performance as Stringer Bell on HBO's The Wire, Elba has appeared in blockbuster films like Prometheus, Pacific Rim, and Star Trek Beyond. His voice has been heard in projects ranging from The Jungle Book to Zootopia, and he's played Heimdall in five Marvel Studios movies, including this year's Avengers: Infinity War. Seeing him go head to head with Johnson and Statham sounds like a total blast – and if we're lucky, maybe we'll even get the chance to see more of Helen Mirren as Statham's mother.
Elba's casting comes on the heels of The Crown's Vanessa Kirby, who
just joined the cast earlier this week
 playing Statham's character's sister. David Leitch (Deadpool 2) is directing, and the script is from writer/producer Chris Morgan, who's written every entry in the franchise since 2003's Tokyo Drift.
Hobbs and Shaw arrives in theaters on July 26, 2019.