'Child's Play' Remake Will Not Feature Brad Dourif, But The 'Child's Play' TV Series Will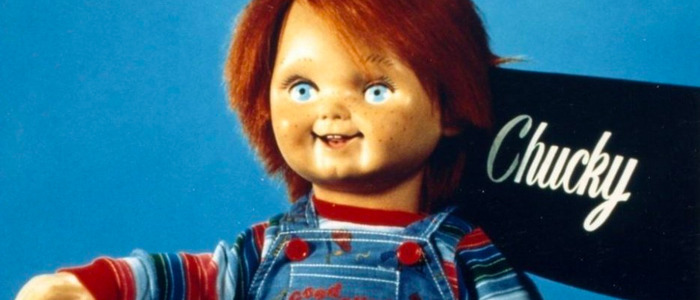 The Child's Play franchise is in a weird place right now. Even though original creator Don Mancini has remained involved with the film franchise from the beginning, and a new sequel arrived last year, MGM is moving forward with a remake. While that happens, Mancini is moving forward with a Child's Play TV series. And that's not all: Brad Dourif, AKA the voice of Chucky, will be in the TV series, but not the movie remake. But wait, there's more! While MGM makes its remake, Mancini also plans to make more movies that remain in continuity with the original film franchise.
Brad Dourif has been playing Chucky the killer doll for nearly 30 years. But don't expect to hear his iconic voice in the ill-advised Child's Play remake. Bloody Disgusting has confirmed that Dourif will not be involved with the recently announced remake – a film described as "a contemporary reboot involving a group of kids (a la Stranger Things), and a technologically-advanced doll that enters their world."
Instead, Dourif will lend his talents to the Child's Play TV series. Chucky creator Don Mancini, who, like Dourif, has remained with the franchise ever since its inception, will be in charge of the Child's Play TV series. Mancini and franchise producer David Kirschner told Bloody Disgusting that MGM reached out and asked if they would like an executive producer credit on the remake. Mancini and Kirschner declined. Instead, the duo plan to forge ahead with the in-cannon Child's Play TV series, and make more movie sequels. So even though MGM is launching a remake, the original Child's Play franchise as we know it will continue on.
"We're still working on the series and also plan to continue the film franchise with Universal," Mancini said. "We intend to stay true to the universe we've created." Brad Dourif will be sticking with Mancini and Kirschner, lending his voice to the TV series and (presumably) the future Universal-related film sequels. This whole scenario is a bit strange – I can't think of another franchise that continued on its original course while a remake was happening elsewhere at the same time (unless you want to count the out-of-continuity Bond flick Never Say Never Again).
It's not entirely clear what the proposed Child's Play TV series will be about, but in the past, Mancini indicated that the series was "deliberately set up at end of the last movie," Cult of Chucky. That film ended with Chucky (AKA serial killer Charles Lee Ray) jumping out of his famous Good Guy Doll body and into a new human body – the body of Nica Pierce, played by Brad Dourif's daughter Fiona Dourif.
"We want to definitely signal that we are going dark, darker than ever before," Mancini said of the TV series. "It's going to be very creepy."
I don't know about you, but if I have to choose between some stupid-sounding Child's Play remake that changes Chucky into a killer A.I. doll, or a Child's Play series that features the original creators and voice actor, I'll stick with the latter.