'We The Animals' Trailer: Jeremiah Zagar's Dreamy Sundance Hit Channels Terrence Malick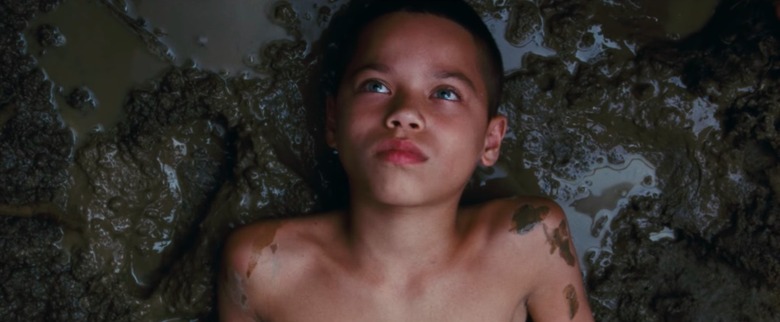 A lot of filmmakers can try to imitate the lyrical, dreamy style of Terrence Malick, but few can replicate it. And the auteur's acclaimed Tree of Life certainly comes to mind while watching Jeremiah Zagar's hypnotic We the Animals trailer. But there's an unsettling wildness that sets Zagar's Sundance darling apart.
We the Animals Trailer
Stunning and visceral, the We the Animals trailer tells the story of Jonah (Evan Rosado) and his two brothers Manny and Joel. But his idyllic childhood of wrestling with his brothers and living wildly in upstate New York while his sensitive mother (Sheila Vand) spoils him, is interrupted when his irresponsible father (Raúl Castillo) puts them in danger. Their parents regularly abandon them on a whim, leaving the boys to fend for themselves and grow into embittered teens. But Jonah holds tight to the idealism of his childhood, often vanishing into an imagined world of his own.
Based off the best-selling 2011 novel by Justin Torres, We the Animals made a splash at Sundance when it premiered at the film festival earlier this year. The Seattle Times praised it as a "a haunting, singular coming-of-age story" while Indiewire proclaimed it to be "this year's Moonlight." The film won the NEXT Innovator Award and was quickly snatched up by Orchard for distribution later this summer.
The enchanting trailer seems to live up to the praise. It feels like a cross between the Japanese film Nobody Knows and Tree of Life — like Malick's meandering lyricism is given a tragic focus. And the performances from the young stars look like they're on par with the tour-de-force turns from Moonlight's young stars last year, which could put We the Animals in contention for this year's Oscar race.
Here is the official synopsis for We the Animals:
Manny, Joel, and Jonah tear their way through childhood. Their mother and father have a volatile relationship that makes and unmakes the family many times over, often leaving the boys fending for themselves. As their parents rip at one another, Manny and Joel harden and grow into versions of their father. With the triumvirate fractured, Jonah, who is the youngest, becomes increasingly aware of his desperate need to escape. Driven to the edge, Jonah embraces an imagined world all his own.
We the Animals opens in theaters on August 17, 2018.