'The Crown's Vanessa Kirby Joins 'Hobbs And Shaw' Cast As Statham's Sister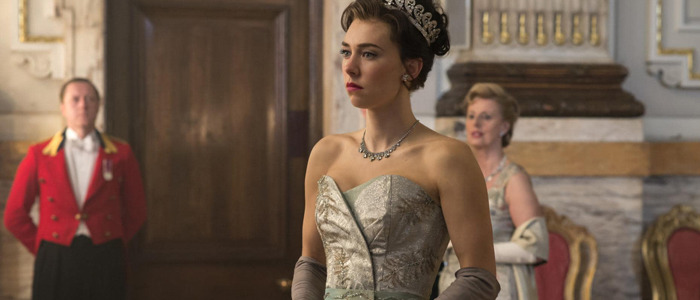 The Hobbs and Shaw cast just added a new member to its ranks. Vanessa Kirby, who played Princess Margaret on Netflix's acclaimed drama series The Crown, will suit up opposite Dwayne Johnson and Jason Statham in the first official Fast & Furious spin-off. Learn about her character below.
This summer, Ocean's 8 pulled back the curtain on the Ocean family and revealed that Danny (George Clooney) wasn't the only member of the clan who had a story worth telling – he had a sister named Debbie (Sandra Bullock) who's a master con artist in her own right. Now a similar thing is happening in the Fast & Furious universe. Variety reports that Vanessa Kirby is in early negotiations to play an MI-5 agent and the sister of Jason Statham's Deckard Shaw. Looks like the Shaw boys aren't the only ones with stories worth telling.
Welcome the very talented @VanessaKirby to our "HOBBS & SHAW" Fast & Furious spin-off. We chopped it up and we had some GREAT chemistry together. She's a sharp one – this is gonna be fun! #Kirby #HobbsAndShaw
https://t.co/c8ciKipMGw

— Dwayne Johnson (@TheRock) July 3, 2018
We've never seen this character on screen before, but we've met plenty of other members of this morally ambiguous family. Owen Shaw (Luke Evans) was the primary villain of Fast & Furious 6, and Statham's Deckard Shaw was the antagonist of Furious 7, a film in which it was revealed that he was the one who murdered Han Lue, aka Han Seoul-Oh (Sung Kang). But in The Fate of the Furious, the brothers team up to help Dominic Toretto and his #family, seemingly redeeming themselves in the eyes of Dom, Letty, and the rest of the surviving members of the tight-knit group. (No #JusticeForHan yet.)
The backstory of Statham's Deckard Shaw is still shrouded in mystery, but we know he was previously a member of the British military. Maybe he and his sister used to work together on the same side of the law?
Collider's Jeff Sneider indicates that Kirby's character could be a possible love interest for Dwayne Johnson's Luke Hobbs, but I really hope that doesn't happen. This franchise has had a few stumbles when it comes to crafting great roles for women (star Michelle Rodriguez threatened to leave the film series if women didn't start getting better roles), and I can already imagine the banter between the two title characters about Hobbs potentially sleeping with Shaw's sister. It's a played-out dynamic that treats a woman as little more than a piece of property to be passed around and controlled, and that kind of thinking probably should have died in the era of films like Tango and Cash. Here's hoping writer Chris Morgan has something more interesting up his sleeve.
David Leitch (Deadpool 2) is directing, and production begins this fall. Kirby will next be seen on the big screen this summer opposite Tom Cruise in Mission: Impossible – Fallout. Hobbs and Shaw hits theaters on July 26, 2019.