Sequel Bits: 'Indiana Jones 5', 'World War Z 2', 'Expendables 4', 'V For Vendetta', 'It Chapter 2'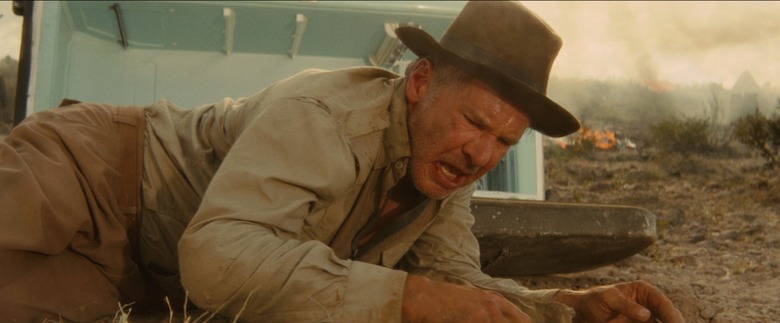 In this edition of sequel bits:
Don't expect to see Super Size Me 2 anytime soon (even though one of the film's subjects would like you to).
J.A. Bayona reveals why he dropped out of World War Z 2.
Terry Crews says he won't be in Expendables 4 due to threats from the film's producer.
Natalie Portman is down for a V for Vendetta sequel.
Jessica Chastain and James McAvoy announce It Chapter 2 production.
A new poster for The First Purge.
The Sicario 2 director reveals why he didn't consult with Sicario director Denis Villeneuve.
Jon Kasdan confirms he's writing Indiana Jones 5.
Platinum Dunes insists they want to make more Friday the 13th films.
Jumanji 3 will probably begin filming next year.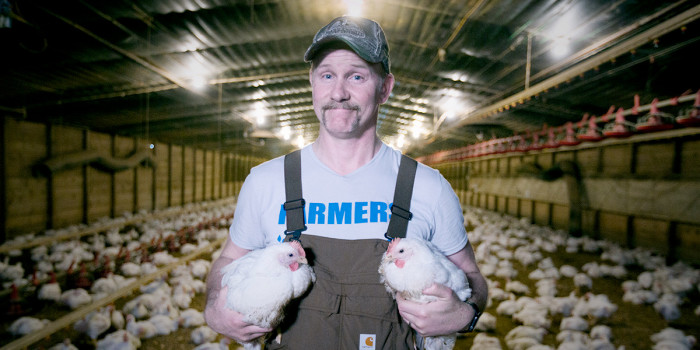 Super Size Me 2: Holy Chicken! was supposed to make its debut at the Sundance Film Festival this year. That changed after director Morgan Spurlock wrote a blog post addressing the #MeToo movement, in which he said he was "part of the problem." "When I was in college, a girl who I hooked up with on a one night stand accused me of rape," the director wrote. "Not outright. There were no charges or investigations, but she wrote about the instance in a short story writing class and called me by name. A female friend who was in the class told be about it afterwards....That's not what happened!' I told her. This wasn't how I remembered it at all. In my mind, we'd been drinking all night and went back to my room. We began fooling around, she pushed me off, then we laid in the bed and talked and laughed some more, and then began fooling around again. We took off our clothes. She said she didn't want to have sex, so we laid together, and talked, and kissed, and laughed, and then we started having sex."
In the wake of this post, Spurlock resigned from his production company, Super Size Me 2 was pulled from Sundance, and YouTube announced they wouldn't be releasing the film. It's very likely we may never see it, but one of the film's subjects would like to change that. Speaking with Business Insider, farmer Charles Morris, who is featured in the film, says:
"I'm going to be honest, I feel like I've been let down...I had 10 farmers come up to my house and we had a link to the movie and I showed it to them and everyone just loved it. They were so excited it was coming out. If it were me, I would call you up and say, 'Hey, I screwed up.' I would tell you what's going to happen."
Morris goes on to say: "We can mortgage everything we got and buy the rights...I want it to come out, and not for me but for every chicken farmer in America. It needs to be seen. This is not about Morgan Spurlock, this is about the industry and us farmers and how we're being treated." YouTube has yet to respond to Morris' request.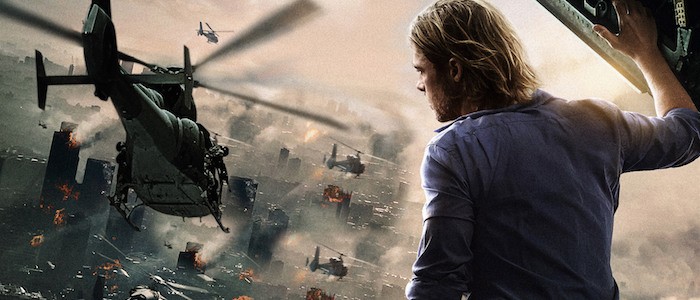 Will we ever see World War Z 2? The film has been in development hell for years now, with directors coming and going. One such director was J.A. Bayona, the filmmaker behind Jurassic World: Fallen Kingdom. In a recent interview, Bayona explained why he left the film, and it essentially boils down to creative differences. Bayona wanted to take his time to make something good, and the studio was more interested in rushing something out:
"There was a moment where we were about to start production, and I wasn't ready. I told them and I said, 'Listen, I'm not the right guy for this. There's probably another guy who's able to take care of this in a way that the movie will not get affected,' so I decided to step out of the project."
After Bayona left, rumors surfaced that David Fincher was, surprisingly, going to direct. But as of now, the film remains unmade, and Fincher is currently working on Mindhunter season 2, while star Brad Pitt films Once Upon a Time in Hollywood.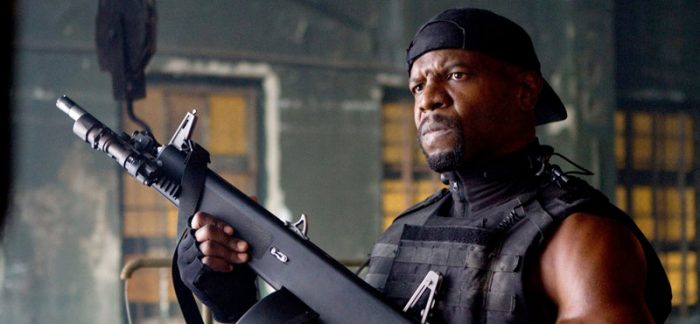 If The Expendables 4 happens, don't expect to see Terry Crews make an appearance. Last year, Crews said Hollywood agent Adam Venit had sexually assaulted him at a party. Many praised Crews for coming forward and sharing his story, but some people in Hollywood were apparently not happy. One of those people, according to Crews, was Expendables producer Avi Lerner, who allegedly asked Crews to withdraw his sexual assault lawsuit. Such a request was the last straw for Crews, who decided then and there to not have anything else to do with Lerner's films. Crews explained why to Deadline:
"No. Simply because this same producer is under his own ... investigation...Abusers protect abusers — and this is one thing I had to decide, whether I was going to draw the line on. Am I going to be a part of this or am I gonna take a stand, and there are projects I had to turn down."
Major kudos to Crews for taking a stand. Also: here's an idea – stop making Expendables movies in general. They're awful.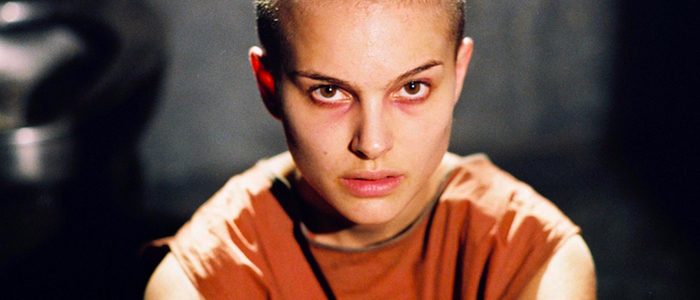 Sound the vague, not-really-news alarm! There's never been a sequel to V for Vendetta, the 2005 action film based on the Alan Moore and David Lloyd graphic novel. And there likely never will be. But during a recent Q&A with Buzzfeed, V for Vendetta star Natalie Portman said she'd be open to a sequel. Maybe. Here's her exact quote. Are you ready for this bombshell? The question was: which of her films would Portman like to make a sequel to. Portman replied:
 "Maybe V for Vendetta."
That's it. Stop the press! I liked V for Vendetta, and thought Portman was good in the film. And if they were to make a sequel with her in the lead, I'd certainly see it. But don't expect it anytime soon. Meanwhile, can someone get Jackie 2 off the ground, please?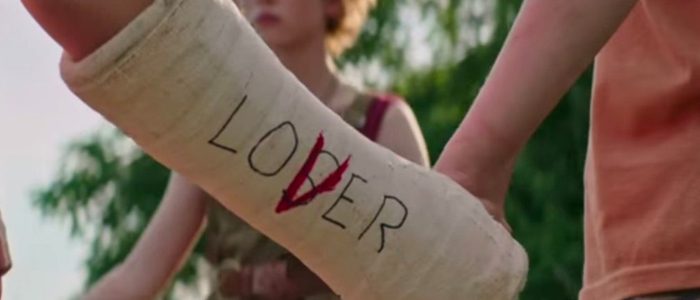 It: Chapter 2 has begun production in Toronto, and it's clear the cast is already having fun. A new cast photo was recently released showing the adult Losers' Club together. And in addition to that, star Jessica Chastain and James McAvoy took to social media to share some pics. One image shows Chastain blended with Sophia Lillis, the actress who played the younger version of her character Beverly Marsh. The other, from McAvoy, shows the cast hanging out together behind-the-scenes. There's nothing of real substance here, but it's fun to see these actors getting into their roles. It: Chapter 2 opens on September 6, 2019. See the images below.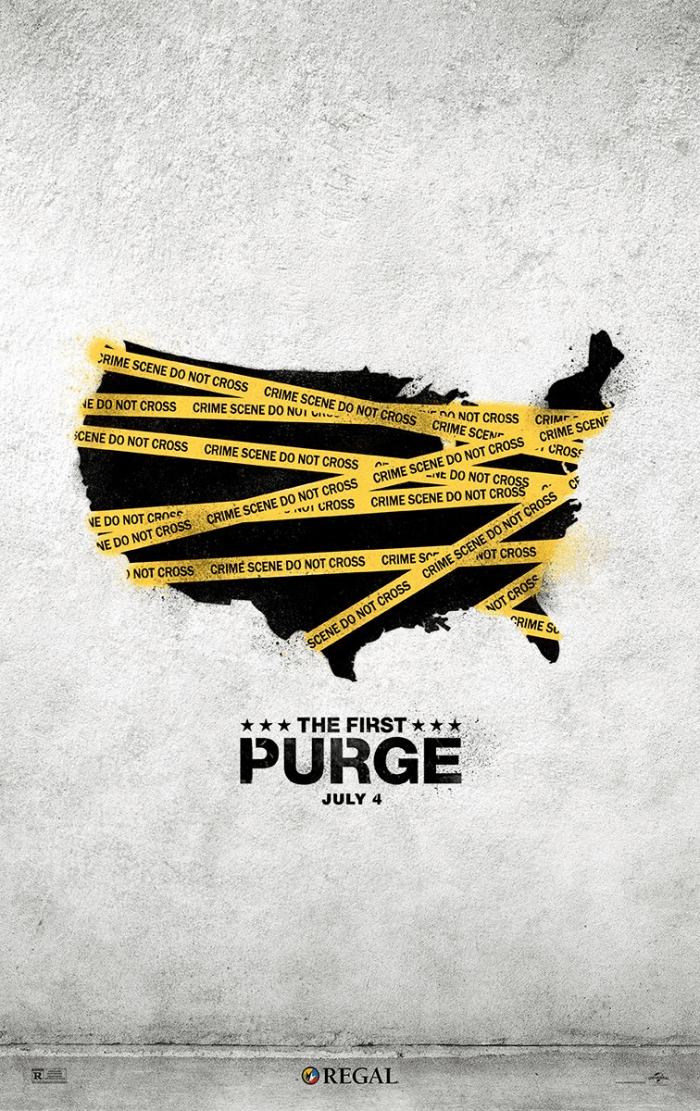 Above you'll see a new poster for The First Purge. The poster literally turns America into a crime scene, and, well...that's pretty spot-on. The latest Purge film is a prequel that takes us back to show us how the Purge – one night of lawlessness in America – officially began. It's the first of two different Purge properties on the horizon this year. There's also a Purge TV show. There's enough Purge for everyone! The First Purge opens July 4, 2018.
To push the crime rate below one percent for the rest of the year, the New Founding Fathers of America test a sociological theory that vents aggression for one night in one isolated community. But when the violence of oppressors meets the rage of the others, the contagion will explode from the trial-city borders and spread across the nation.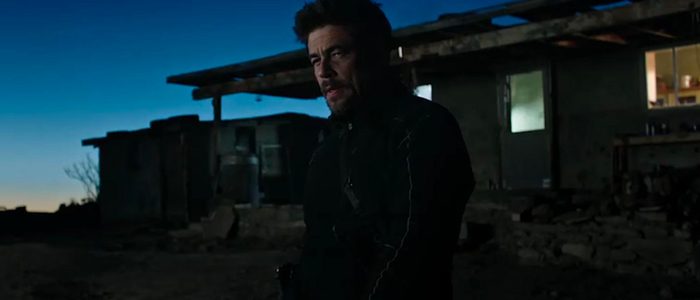 Sicario director Denis Villeneuve did not return to helm the sequel Sicario: Day of the Soldado. Instead, Stefano Sollima took over directorial duties. If, for some reason, you were expecting Sollima to consult with Villeneuve about the sequel, think again. In an interview with THR, Sollima says he didn't talk to the Blade Runner 2049 director about the film, and explained why:
"I never had a conversation with Denis about Soldado, but he sent me a beautiful email the day before I started shooting. Every director is like a fingerprint; we're all unique...Since I run two television shows [Gomorrah and ZeroZeroZero], I often have immensely talented directors around me, and I never try to give them advice. I just try to create a healthy environment where they can express their own creativity. I believe this is the best way to successfully collaborate. So, I absolutely appreciate the respect Denis showed me."
Perhaps if Sollima had bothered to consult with Villeneuve, the film might've turned out a little better.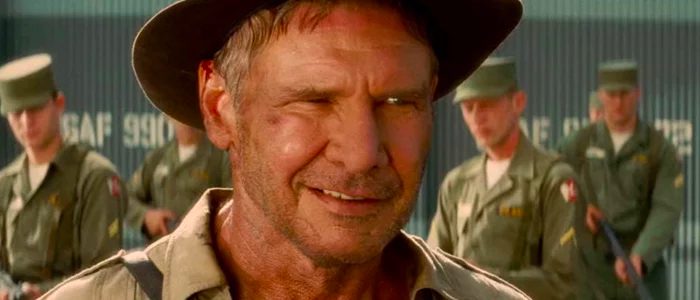 Word broke recently that David Koepp was no longer writing Indiana Jones 5. Instead, Solo co-writer Jonathan Kasdan would take his place. On top of that, it was revealed the film would miss its planned 2020 release date, suggesting Kasdan was doing more than a quick polish or re-write, and likely starting over from scratch. Kasdan took to Twitter to confirm his new gig, and did so with a quote from the original Indy film, Raiders of the Lost Ark. A film his father, Lawrence Kasdan, wrote:
It's funny @Warmustbeend123, I asked the folks at Lucasfilm how I should respond to that very question.
They said, "Just tell them that we have top men working on it right now."
I said, "Okay, but I think what they're asking is... who?"
And all they said was, "Top. Men." https://t.co/xKnDTGlUfK

— Jon Kasdan (@JonKasdan) June 30, 2018
Here's the moment Kasdan is referencing.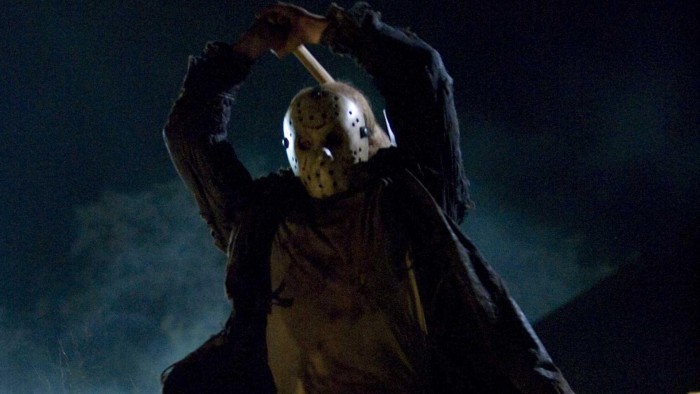 Platinum Dunes were responsible for a Friday the 13th remake that some fans liked, and some fans (like me) didn't. And then they stopped. Sequels were planned, but never go toff the ground. Lawsuits have sidelined further Friday films since then, but producer Andrew Form insists that Platinum Dunes is committed to making more Friday the 13th movies. In an interview with We Got This Covered, Form said:
"There's a lawsuit going on and the rights are a little messed up. But rest assured, we are doing everything we can to be involved with that and we wholeheartedly believe that another version, another incarnation of Friday the 13th, needs to be made and brought out to the world.
We're gonna do everything we can to do it. Every year, we look at the schedule and say, 'When's the next Friday the 13th? When can we have a movie ready?' We love Jason and we hope we can make another one.
Friday the 13th is the one for us, because we were so close to filming that version about a year and a half ago, and we loved the screenplay we had and we were so close on that one. I think that's the one out of everything we've done in the past... I think Jason is the one right now for us that we'd love to get our hands on."
A new Friday the 13th film would give me immense joy, as I'm a fan of the series. I just don't think Platinum Dunes are the ones who should do it. Maybe if Blumhouse's Halloween reboot works out, they'll throw their hat into the ring.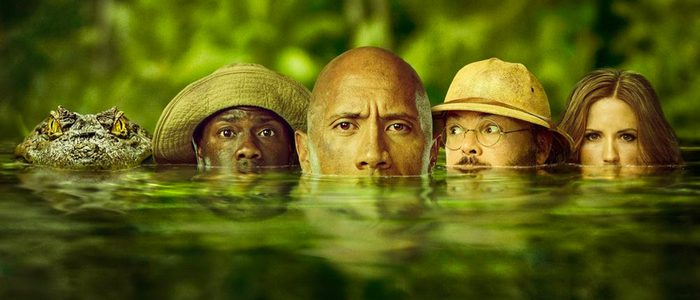 The official Jumanji 3 release date has been locked as December 13, 2019. This will put the film up against the next Star Wars film, but Sony doesn't seem particularly worried about that. The date could always change, of course, but first, the film has to get made. According to Jumanji: Welcome to the Jungle director Jake Kasdan, the plan is to start shooting Jumanji 3 in early 2019. Speaking with Collider, Kasdan said: "The idea is to make the movie in the beginning of the year if we can get it all worked out." There are no further details about the film yet, but Dwayne Johnson, Kevin Hart, Jack Black, and Karen Gillan are all set to return.