Tarantino's 'Star Trek' Movie Would Feature The Reboot Cast, 'Star Trek: Discovery' Coming To Comic-Con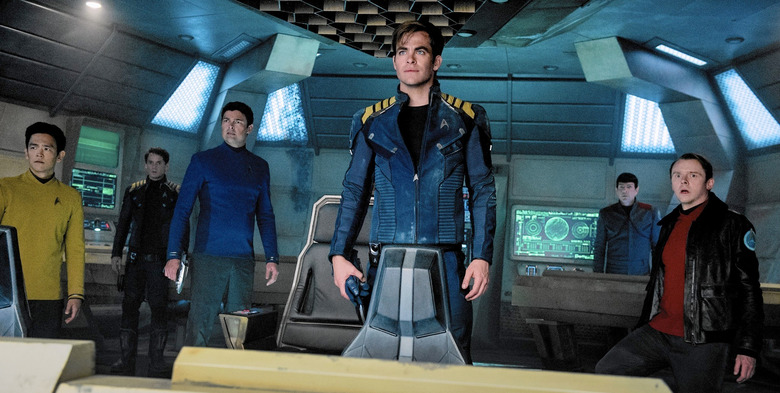 Alex Kurtzman is currently settling into his new job as the showrunner of Star Trek: Discovery, but there are still a lot of questions about what's happening with the future of the Trek franchise on the big screen. Star Trek 4 (or whatever it's going to be called) is said to be a time-travel story that brings Chris Hemsworth back into the mix with the reboot cast, but now we're hearing that those same actors will appear in the Star Trek film that's being developed by Quentin Tarantino. What is going on here?
Meanwhile, CBS All Access is beaming Star Trek: Discovery down to this year's San Diego Comic-Con International. The series will have a big presence at the 2018 convention, including a Hall H panel that will be moderated by Tig Notaro, the famed actress/comedian who will appear in a guest starring role during the show's upcoming second season. Learn about all of the latest Star Trek: Discovery Comic-Con details below.
Tarantino's Star Trek Cast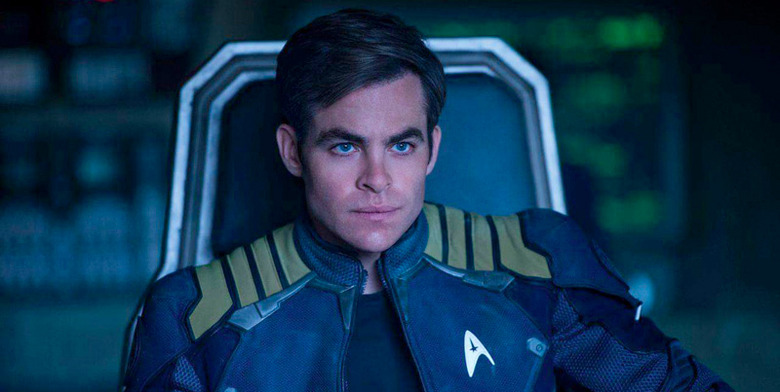 Appearing on the Happy Sad Confused podcast, actor Zachary Quinto (who plays Spock in the new movies) was asked if he, Chris Pine, Zoe Saldana, and the rest of the reboot cast would be appearing in Tarantino's planned Trek film. Here's what Quinto said:
"My assumption is that it's with us. I mean, that's how it's been presented. I don't know. Look, until deals are done and contracts are signed and schedules are cleared, nothing is set in stone, so anything can happen. My understanding is that Quentin had this idea and they were shaping it and forming it and he's off to do his Manson movie. And it would be after that that [the 2009 cast] would maybe go and do one with him, which is pretty exciting, pretty cool."
S.J. Clarkson is directing Star Trek 4, making her the first female director of an official Trek film. Because Star Trek 4 and Tarantino's take have been making parallel headlines, I think there was an assumption that they could be made around the same time, and maybe Tarantino's film could feature a different cast. But it sounds like Tarantino's movie is still being figured out and the script for Star Trek 4 is further along; if the reboot cast is indeed starring in Tarantino's version, it seems like that would be a sequel to Star Trek 4. But who knows? As Quinto says, anything could happen until contracts are signed.
Star Trek Discovery Comic-Con Details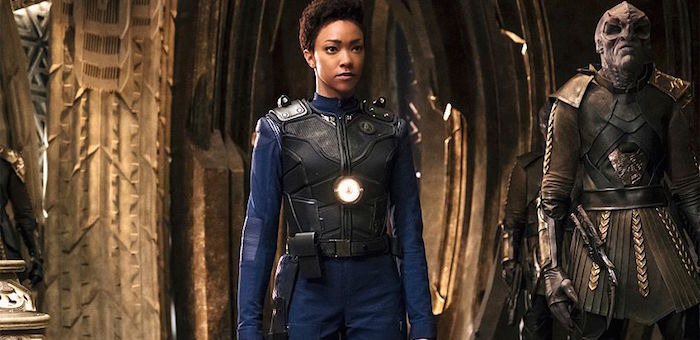 On Friday, July 20, series stars Sonequa Martin-Green, Doug Jones, Shazad Latif, Mary Wiseman, Anthony Rapp, Mary Chieffo, Wilson Cruz, and Anson Mount will join executive producers Alex Kurtzman and Heather Kadin on stage in Hall H for a panel at 1:30pm that will "look back on season one and find out where the crew is headed as it transports into its second season."
Star Trek fans are a pretty savvy bunch, so I'm slightly surprised CBS All Access is sending the stars out on the Comic-Con stage after such a public fallout with their previous showrunners. Kurtzman has taken over those reigns for the second season, but you have to imagine someone during a Q&A will ask a question about the behind the scenes drama that went down during the first season – even going back to the departure of original showrunner Bryan Fuller. Perhaps Notaro, who's moderating the panel and playing chief engineer Denise Rose of the USS Hiawatha in season 2, will address it head-on right at the start so everyone can move on quickly.
Meanwhile, there will be a Mirror Universe Gallery Takeover down the street from the convention center at the Michael J. Wolf Fine Arts Gallery (363 Fifth Avenue) from Thursday, July 19 – Sunday, July 22. The takeover "features a photo opportunity with Emperor Georgiou's Throne and showcases props and costumes from the series' Terran Empire. The gallery will also house an official "Star Trek" shop with Comic-Con exclusives." You don't need a Comic-Con badge to get in to check that out in person.
And finally, Star Trek: Discovery-themed pedicabs will be offering fans free rides throughout the Gaslamp district of San Diego. Just don't ask your driver to beam you anywhere. I'm sure they'll get tired of that really quickly.