'I Am The Night' Trailer: Patty Jenkins And Chris Pine Reunite In A Thrilling Limited Series From TNT's Suspense Collection [Updated]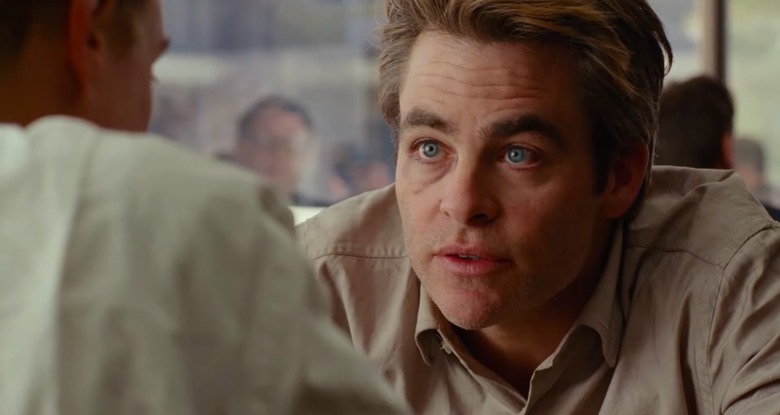 Update: TNT has announced that I Am the Night will be released as part of TNT's newly minted TNT Suspense Collection. It will follow The Alienist in TNT's slate of thriller-themed limited series.Patty Jenkins has found a wonderful collaborator in Chris Pine, the star of the Wonder Woman director's new noir-tinged TNT series. Pine stars in I Am the Night, a limited TNT series that was originally titled One Day She'll Darken, after Fauna Hodel's autobiography of the same name.
But while the original title is gone, the talent is still there, as Pine steals the show as the intrepid hack journalist investigating a young girl's dark and dangerous lineage.
I Am the Night Trailer
Pine stars in I Am The Night, a new limited TNT series that adapts the true story of Fauna Hodel (India Eisley) a young girl who discovers that she has been lied to about her lineage. But as she runs away from home to investigate her past, she soon finds darker and much more disturbing details than she could have ever anticipated. And it may have something to do with the Black Dahlia murders. Pine stars as Jay Singletary, a reporter who gets drawn into Fauna's case and decides to help her.
The trailer is eerie and compelling, with a frequent ticking sound punctuating the growing dread as Fauna digs deeper into her past. The Black Dahlia murders are a smart way to bring in viewers to this TNT series — hook them with a well-known, salacious murder mystery and perhaps they'll stay for the rest of the ride.
The series was first announced in June of last year as One Day She'll Darken, but we hadn't heard much of it until the trailer arrived today. I can't say I Am the Night is a much better title than One Day She'll Darken — though the former does run the risk of pulling up multiple Google results featuring Batman quotes (as I found out while writing this article). But despite the title confusion, the series does look intriguing enough to check out — especially since it stars the Best Chris in Hollywood.
I Am the Night also stars Pine's Wonder Woman co-star Connie Nielsen, as well as Jefferson Mays, Leland Orser, Yul Vazquez, Dylan Smith, Golden Brooks, Justin Cornwell, and Jay Paulson. Here is the synopsis for I Am the Night:
I Am the Night tells the incredible story of Fauna Hodel (Eisley) who was given away at birth. As Fauna begins to investigate the secrets to her past, she follows a sinister trail that swirls ever closer to an infamous Hollywood gynecologist, Dr. George Hodel (Mays), a man involved in the darkest Hollywood debauchery. Pine plays Jay Singletary, a former Marine-turned-hack-reporter/pa
parazzo.
I Am the Night premieres in January 2019.