DirecTV Now Raising Prices By $5 On All Subscription Packages Later This Month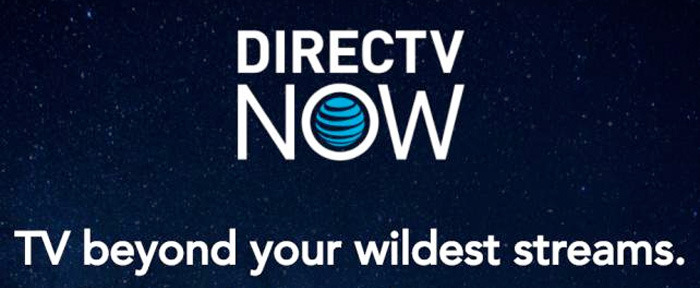 There are plenty of options out there for customers looking to cut the cord with their local cable provider. One of the more popular options out there is DirecTV Now. It's one of the more reasonably priced packages that doesn't require a contract with a cable company, but that price will go up slightly towards the end of this month.
Following AT&T's acquisition of Time Warner for $85 million, it looks like the company needs to make some of that money back, because they're raising the price of all their subscription packages by $5. But if you sign up now, you can still get the lower price for a limited time.
Cord Cutters (via The Verge) found out about the price increase from e-mails being sent out to current customers about when their subscription price was going to be increased. It varies depending on when their next billing cycle begins. That means the current subscriptions at $35, $50, $60 and $70, each with their own channel line-up, will increase by $5.
As for new customers, AT&T says the price change will go into effect on July 26 for any new customers. However, if you sign up before then, it looks like you can still get your first three months for the lower price. DirecTV Now still has their deal in place where you can pay for three months of service upfront, starting as low as $35 a month, and it'll get you an Apple TV 4K (32GB) for free. That's a $179 value for as low as $105 (if you get the lowest subscription tier, which is a good place to start).
However, before you take advantage of that deal, you might want to double check with AT&T to ensure that the price won't go up to $40 once August starts. Then again, even if the price does go up in the middle of those first three months, you're still getting an Apple TV 4K for a bargain price. If you've already got an Apple TV and you want to pay less for your first few months, there's also a deal in place where you can get the lowest subscription tier for $10 a month for the first three months.
As someone who took advantage of that Apple TV deal, I can tell you that DirecTV Now is a solid subscription plan. There's no annual contract, there's no satellite, and in addition to your channel line-up, there's a cloud DVR service available for you to record shows and movies at your leisure. On top of that, there's plenty of VOD content depending on which channels you have access to. So if you're looking to run away from your cable company, maybe give DirecTV Now a shot to see if you like it. This is the best time to try it out before the price goes up, so act fast.