Ben Pearson's Top 10 Movies Of 2018 So Far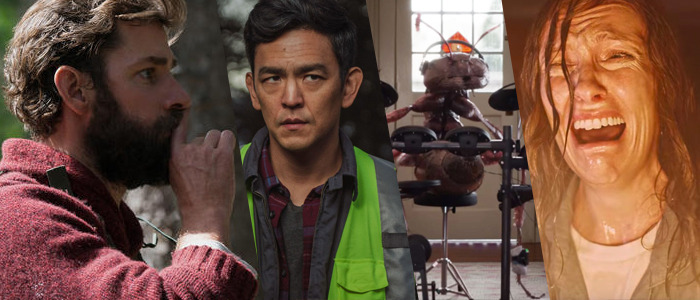 We've crossed the halfway mark of 2018, so each day this week, a different member of Team /Film will be counting down his or her favorite films of the year so far. Some of these movies have only played at festivals, but as long as they have release dates slated for sometime this year, they're fair game for our lists. Find out how two horror movies, two superhero films, a few wildly inventive indies, and more stack up in my ranking below.
10. Ant-Man and the Wasp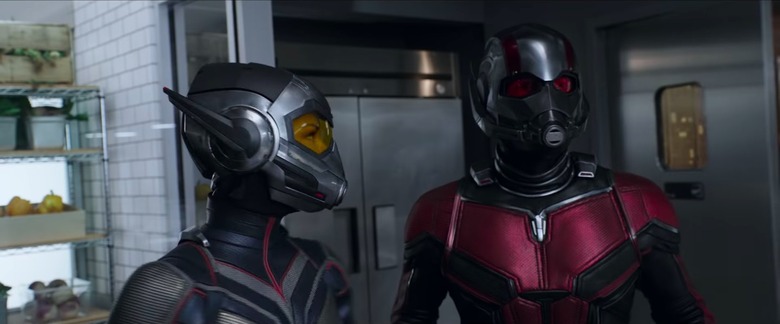 There's no question that Avengers: Infinity War is a more impressive, more substantial, and more important movie in the grand scheme of Marvel Studios' ongoing saga. But Ant-Man and the Wasp is a functional superhero film that also happens to be one of the year's best comedies, and comedies are often unfairly dismissed on lists like these. Writers either forget or ignore how difficult it is to craft a solid joke (or 30) in the middle of an action-based story, and Ant-Man and the Wasp makes it look easy. From Michael Pena's scene-stealing delivery to Paul Rudd's one-liners, nearly every joke in this movie works, and achieving such a high ratio is enough to earn director Peyton Reed, his writers, and the actors superhero status of their own. (Pro tip: give Evangeline Lilly and Michelle Pfeiffer even more to do next time!)
9. Paddington 2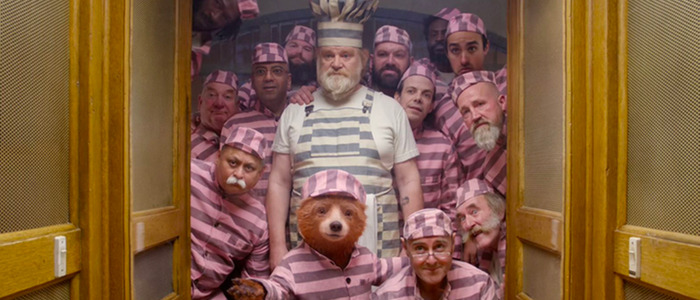 2018 has mostly been a burning hellscape, with each successive week bringing heart-sinking new revelations or feelings of helplessness so overwhelming they threaten to break even the strongest among us. So when I say we need movies like Paddington 2 right now, it's not hyperbole – this kind-hearted story is a salve on the psychic wounds we're all suffering. It's escapism into a fictional world full of lovely characters with pure intentions and a desire to help one another, a world where people can actually be inspired to do the right thing. That feels increasingly impossible in the real world with every cursory glance at the news, but movies like this have the power to buoy spirits and re-energize us in times like these. It won't be enough just to watch this film – we obviously need to take concrete action to make things better – but in this mentally exhausting era, Paddington 2 shines as a vital beacon of positivity. (Plus, Hugh Grant has the time of his life playing a villain, and it's just delightful to watch.)
8. A Quiet Place
John Krasinski directed a couple of features in years past, but A Quiet Place turned him from "Jim from The Office" into "Hollywood's hottest filmmaker." He earned that distinction with this monster surprise hit, a film that weaponizes sound itself and managed to bring the din of multiplexes down to complete silence. That's a feat worthy of praise, and Krasinski's air-tight direction, emotional acting performance, and effective work as a writer all coalesce into one of the year's most impressive movies. It moved the needle in terms of representation for deaf people on screen (always cool to see), and its young stars brought a level of emotion that seemed beyond their years. Still, Krasinski's best decision was to cast his real-life wife Emily Blunt opposite him – she carries some of the film's most harrowing scenes like a champion. If Oscar voters actually considered the performances in films like this instead of just singling it out for technical achievements, Blunt would earn an acting nomination for her work here. But there's another horror film later on this list whose female lead seems to have a legit shot at an Academy Award.
7. Lizzie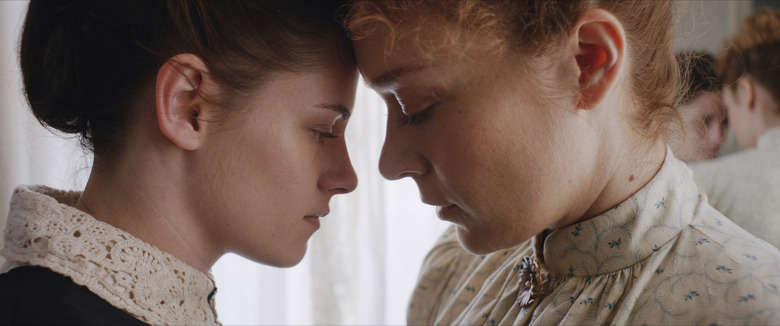 I caught this one at Sundance, where it earned something of a mixed response. But Lizzie worked for me on multiple levels: as a period piece revenge thriller, sure, but also as an eye-opening experience that made me think long and hard about all the stories we were told as we grew up. The one thing you probably know about Lizzie Borden is that she murdered her parents, right? This movie tells the story from Lizzie's point of view, turning her from the monster that history books often present her as into a righteous heroine whose actions are extreme but understandable. Stars Chloe Sevigny and Kristen Stewart are both spectacular here, delivering some of the most memorable performances of the year, and the film serves as a post-Weinstein primal scream for anyone who feels the crushing weight of oppression. Lizzie is slated to hit theaters on September 14, 2018.
6. Blindspotting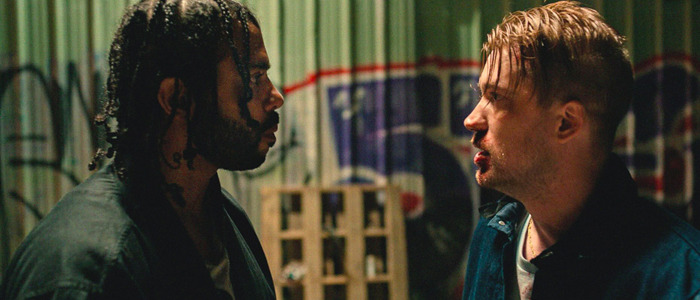 Hamilton star Daveed Diggs delivers a jaw-dropping performance in this hard-hitting, emotional, and frequently hilarious drama. The story is about a guy trying to navigate the streets of Oakland with three days left on his parole, and he's forced to grapple with the notion that his relationship with his volatile best friend may be the thing that sends him back to jail. This movie has a lot on its mind – it's an exploration of racial trauma (Diggs' character sees a cop shoot an unarmed black man in the streets) and themes like identity and perception, all while including stylistic flourishes in which the cast members freestyle rap some of its dialogue. It's a movie that perfectly speaks to the times we're living in right now, and thanks to the power of its performances, it lands its messages in a big way. Blindspotting hits theaters on July 20, 2018.
5. Sorry to Bother You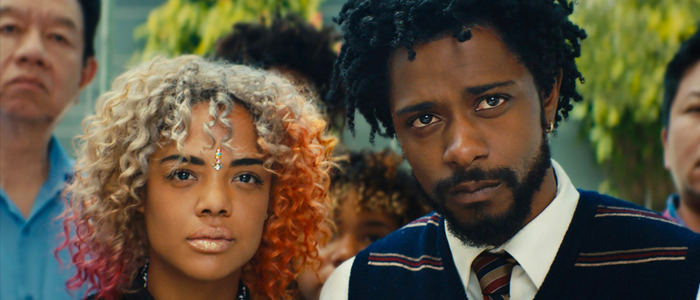 Artist/activist/musician Boots Riley delivers one of the most creative social satires I've ever seen with Sorry to Bother You, his unforgettable directorial debut. The film is audacious, energetic, and arguably bites off a bit more than it can chew, but there are images from this movie that are forever seared into my brain, and I can promise you the hard turn it takes three quarters of the way through is unlike anything you've ever seen before. In fact, there's a lot in this movie that you've never seen before. Lakeith Stanfield plays a telemarketer who unlocks the ability to speak with his "white voice" to become a superstar in his field, hoping to move up the corporate ladder and secure a meeting with the coked-out company CEO (Armie Hammer). That's the one sentence description, but no description can really do this film justice – you simply have to see it for yourself. And even if you think you're ready for the weirdness this movie has to offer, you're not ready. Sorry to Bother You blasts into theaters on July 6, 2018.
4. Black Panther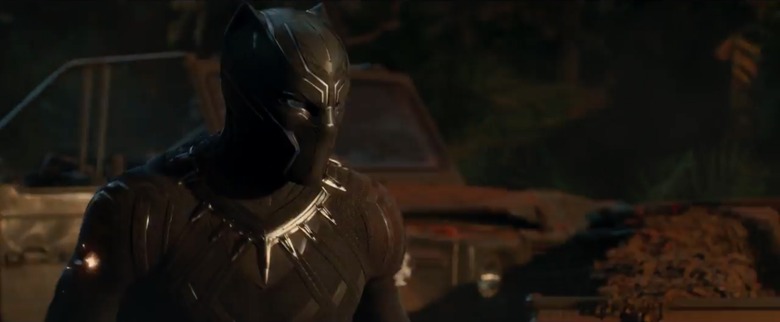 Ryan Coogler's superhero drama had a ridiculous amount of pressure on it before it came out, but since just about every aspect of the movie was executed at a high level, it fully deserved to be the cultural behemoth it became. Just introducing Michael B. Jordan's angry, conflicted, and instantly-iconic Erik Killmonger would have been enough to make this movie notable in the pantheon of Marvel movie villains, but there's so much more here than just the relationship between its villain and hero (Chadwick Boseman). The beaming city of Wakanda, the wonderful banter between Black Panther and his sister Shuri (Letitia Wright), watching arguably the best cast of the year share the screen together, its inventive use of technology...the list goes on. Yes, there's some shaky CGI during the climax. But in no world does that small flaw offset the thrilling, moving, and intensely personal aspects of one of Marvel Studios' very best films.
3. Annihilation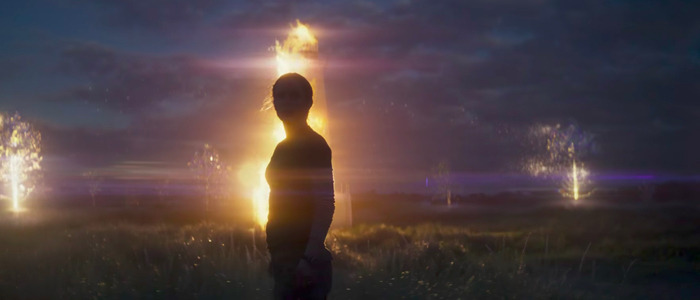 I saw 2001: A Space Odyssey for the first time recently (I was waiting for an opportunity to see it in a theater), and now having finally seen that, I feel like I have a better grasp of what writer/director Alex Garland was trying to do with Annihilation. Both films reach into the viewer's subconscious and poke around, trying to connect on a primordial plane that most movies don't dare visit. Natalie Portman leads an excellent cast of women into The Shimmer, a mysterious bubble that threatens to slowly engulf humanity, and revelations both personal and professional abound along the way. The production design here is incredible, crafting a world that feels off-kilter and alien while still being barely tethered to reality. (Remember that mutant bear? If you've seen this movie, you'll never forget it.) Annihilation elicited a response in me unlike any other of 2018 so far, and if you're on its wavelength by the time it arrives at its go-for-broke ending, you're in for one hell of a ride.
2. Hereditary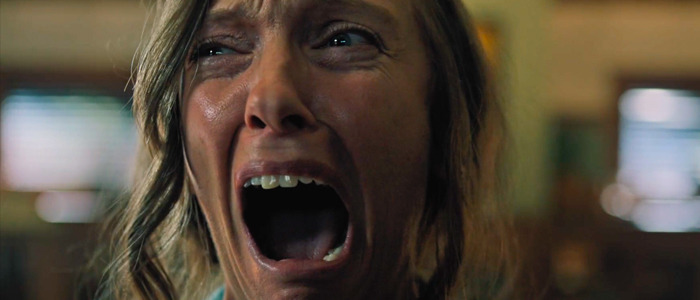 I haven't been as deeply unsettled at the ending of a movie since 2011's Kill List, another film that left me sitting in the theater disturbed and shaken to my core. Ari Aster's Hereditary feels confident and controlled enough to be his tenth feature, but it's somehow his first full-length movie. This one builds dread from its opening seconds and literally keeps building it until the final credits; in between, we're treated to a towering, award-worthy performance by Toni Collette as a family matriarch trying to process the death of her mother and keep her family together as some supernatural shit starts to happen to them. It's an examination of grief and loss wrapped in a tapestry of horror, but dear readers, I was not prepared for what happens here. If you're looking for jump scares, look elsewhere – this movie traffics in sinister looks, slow realizations, and heightened moments that are profoundly upsetting. Aster has an extremely promising career ahead of him.
1. Searching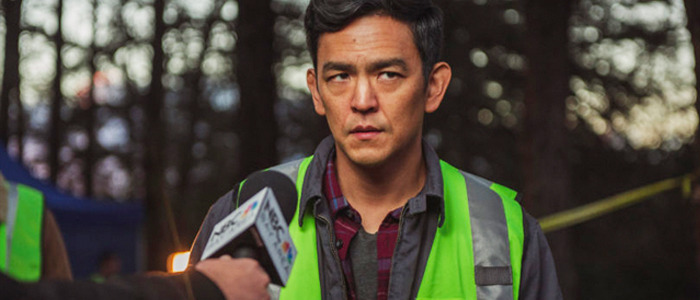 The premise of Searching is simple: John Cho plays a father trying to find his missing teenage daughter, and the entirety of the movie unfolds across computer screens. That sounds like a gimmick, and maybe it would be if it were in lesser hands. But thanks to co-writer/director Aneesh Chaganty, the format is just the framework for a classic detective story updated into a modern setting. Execution is key for a story like this, and Searching is executed at the absolute highest level. And for a movie that theoretically adds an extra layer of distance between its characters and the audience, it's also surprisingly emotional. You care about these characters even while watching them on screens – possibly even more than you would characters in a traditional movie, because they're reflective of how we live our own lives across multiple screens every day. This movie rules, and I'm excited for you all to see it. Searching arrives in theaters on August 3, 2018.