Chris Evangelista's Top 10 Movies Of 2018 So Far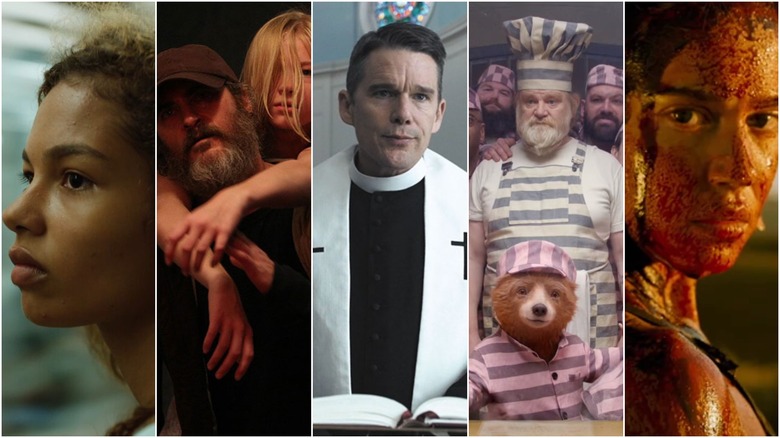 The nightmare that is 2018 is almost over! Current events may be terrifying, but movies have been pretty damn good this year. Each day this week, a different member of the /Film team will be counting down his or her favorite films of the year so far, and now it's my turn. My favorite films this year run the gamut from indie curiosities to films of absolute horror. And just to keep things from being a complete dour-fest, there's a very nice movie about a very nice bear as well. These are the top 10 movies of 2018 so far, according to Chris Evangelista.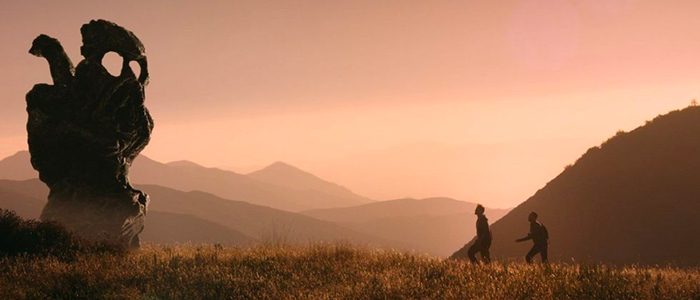 10. The Endless
Justin Benson and Aaron Moorhead, the minds behind the brilliant horror-romance Spring, released perhaps their most ambitious film to date in 2018. The Endless is a strange, oddly sweet saga of two brothers (played by Benson and Moorhead). Years ago, the duo escaped from a death cult. Since then, life hasn't been exactly great, and after the pair receive a mysterious message from the cult, they decide to return – hoping, perhaps, for some sort of closure. What they find instead is something far more cryptic, and far more revelatory. Benson and Moorhead blend humor and horror deftly, crafting something wholly unique. The Endless gets progressively bizarre as it unfolds, and yet the filmmakers never lose sight of the driving force in the film – the bond between the two brothers at the heart of the story. The Endless isn't quite as good as Spring, but it's yet another prime example of Benson and Moorhead's talent.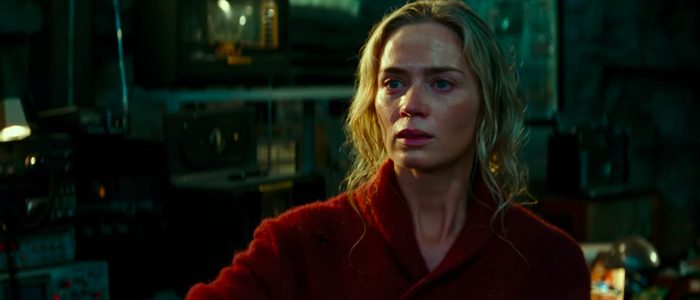 9. A Quiet Place
Who knew Jim from The Office had this in him? John Krasinski's A Quiet Place is a meticulously constructed horror film that benefits from an almost air-tight script from Krasinski, Scott Beck and Bryan Woods. In the first few wordless minutes of A Quiet Place, Krasinski expertly establishes the world of the film – a world of silence; a world where something very bad has happened. "IT'S SOUND!" screams the headline of a loose newspaper. And before the title card has even come up, some sort of horrible monster has sprung from off frame and snatched up a child in its claws. The message is clear: this movie isn't playing around. Krasinski and real life wife Emily Blunt are both good as parents trying to protect their family from a world of monsters, but the heart and soul of A Quiet Place is Millicent Simmonds, playing their deaf daughter who is fully convinced her father doesn't really love her. The way Krasinski revolves this plotline is perhaps a tad predictable, and yet undeniably heartbreaking.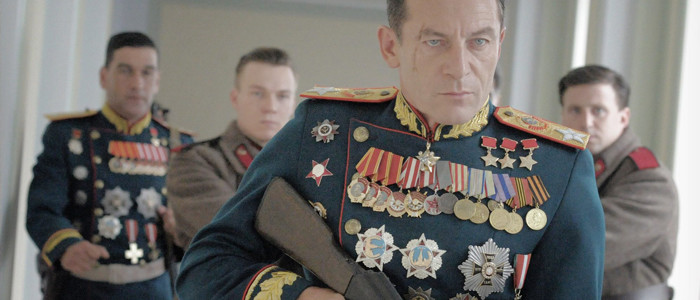 8. The Death of Stalin
With The Death of Stalin, Veep creator Armando Iannucci reminds us once again that he's the very best at what he does. Iannucci somehow finds a way to turn the Soviet Great Terror into something hilarious, focusing on the bumbling and scrambling that followed the demise of Joseph Stalin. This is a pitch-black comedy; one of the darkest I've ever seen. And yet it's hysterical, to the point where you might laugh so hard it hurts. Slowly, though, Iannucci's film builds towards a climax that forgoes the laughs and descends into chaos and madness. It's all balanced meticulously, with the cast – particularly Steve Buscemi as Nikita Khrushchev – riffing endlessly, finding the humor in all the horror at play.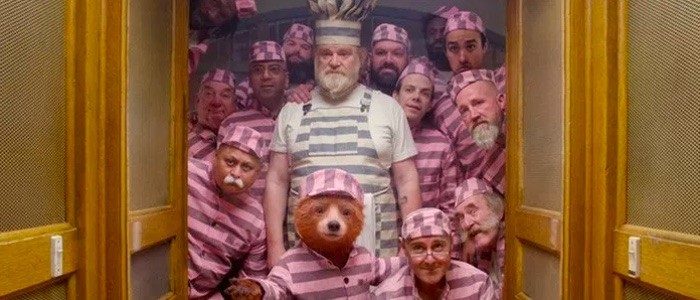 7. Paddington 2
"If we're kind and polite the world will be right." This is a simple message. And a naive message. And yet...what a wonderful message it is. Paul King's Paddington 2 is a warm hug of a movie. A film that wants so badly to remind you that there's some sort of good left in the world, even if everything seems very, very bad. Paddington the bear may find himself in a dire situation, but we know he'll get out of it. And we know his friends and his family will help him, because they believe in him as he believes in them. Paddington 2 radiates goodness; it is a movie that will make you feel joy, if you're willing to give yourself over to it. On top of the warm and fuzzy message, the movie is also fantastically crafted. King draws on silent movie influences to pull-off hilarious physical comedy the likes of which most modern filmmakers don't even bother to attempt. And Hugh Grant practically steals the show as the film's villain who may be up to no good, but still gets a song and dance number at the end regardless.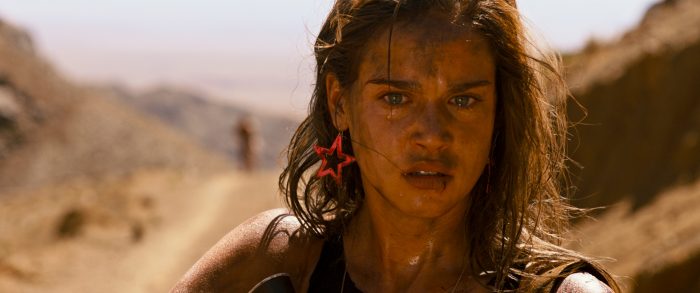 6. Revenge
Director Coralie Fargeat flips the concept of the "male gaze" upside-down, then pulverizes it. Revenge is a relentlessly nasty trip through hell; a film overflowing with geysers of blood and bursting with brutality. And yet, Faregeat finds some sort of slick, pop-art beauty in all this horror. This is like a Roy Lichtenstein painting with a body count. Jen (Matilda Lutz) is away for a tryst with her married lover (Kevin Janssens). All goes well until the lover's two leering, sneering friends show up. Their presence spells very bad news for Jen, and soon she's left for dead, impaled at the bottom of a cliff. But Jen isn't dead. Instead, she rises up like a phoenix, ready to burn down the violent men who've wronged her. Revenge never lets up, and it will no doubt be too extreme for some viewers. But Fargeat balances all of her horror admirably, and Lutz's performance is fierce as hell, burning with intense rage. She's a force to be reckoned with, and so is this film.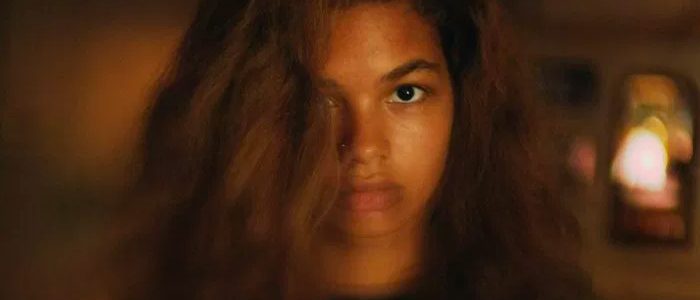 5. Madeline's Madeline 
"You're not acting like yourself," Madeline's acting teacher Evangeline (Molly Parker) says. "You don't know myself," Madeline (Helena Howard) snaps back. But who is Madeline? And who is Evangeline? And who is Madeline's mother Regina (Miranda July)? And just what is going on here? No one, and I mean no one, working today is making movies like Josephine Decker. Decker's films inhabit a world somewhere between dreams and folklore, and Madeline's Madeline might just be her masterpiece. A haunting, exhilarating punch in the face, Madeline's Madeline is a journey into the mind of a troubled, mentally unstable young woman (newcomer Howard, who is so good here it's scary).
Howard's Madeline is an actor, and a very good one. She has a way of becoming anyone and anything she sees. She stares at the family cat, and she becomes a cat. She sees a deranged man on a city street talking to himself, she becomes the deranged man. Evangeline recognizes Madeline's talent, and wants to use it...and perhaps exploit it. Regina, meanwhile, is just worried that Madeline will have an "episode" again – something that might send her back to the mental hospital that's mentioned once or twice. And here's the thing: is any of this really happening? Or is it all somehow unfolding in Madeline's mind? Or are we even in Madeline's mind at all? Madeline's Madeline never tips its hat to let us know who this story belongs to. Instead, Decker's film unfolds like a fever dream, full of close-ups, soft-focus and blurred vision. It's a wonder to behold.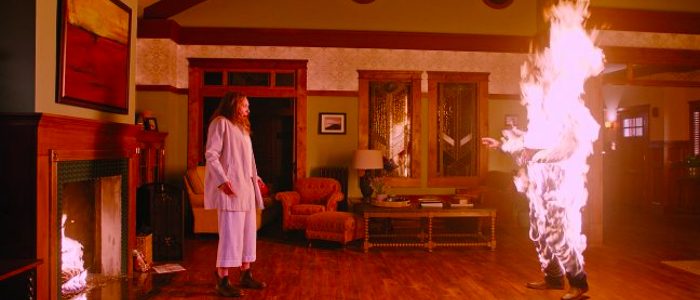 4. Hereditary
Seemingly every year, a horror movie comes along that's heralded as "The next Exorcist!" or "This generation's Rosemary's Baby!" More often than not, this ends up being hyperbole. But Ari Aster's Hereditary is the real deal. A dread-soaked work of terror, both supernatural and psychological. The film is like a tree with branches loaded with ice, ready to snap and collapse on your head. And boy oh boy is it scary. A family is torn apart, metaphorically and literally, following a death, and we get to watch things spiral out of control. There's no hope here. No rescue. No divine intervention. And that's what makes Hereditary so damn disturbing.
At the center of it all is Toni Collette, giving the type of performance people will still be talking about in years to come. As the matriarch of the doomed family, Collette is run through the wringer, and there's not a single moment where her performance rings false. Some have complained that the last act of Hereditary, which descends into full-blown supernatural spook show, isn't as good as the first. I disagree whole-heartedly. Both halves of the film complement each other. The first section of film is a warning: something bad is coming. The second section is a message: you should've listened to the warning, and now it's too late.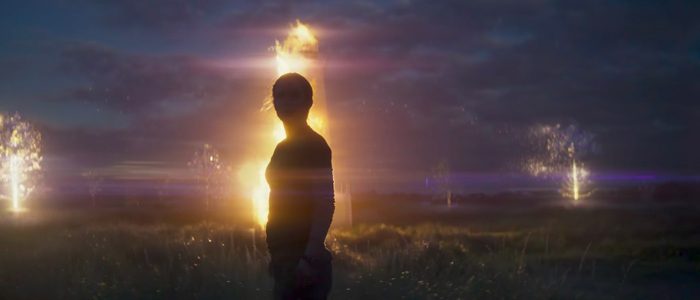 3. Annihilation
Depression. Cancer. Heartbreak. There are seemingly dozens of different interpretations as to what Alex Garland's Annihilation is about, and perhaps all of them are somehow right. Garland's loose adaptation of Jeff VanderMeer's novel sends a team of women (Natalie Portman, Jennifer Jason Leigh, Gina Rodriguez, Tessa Thompson, and Tuva Novotny) into a mysterious landscape covered in a ghostly shimmer. What the team finds there changes them, both mentally and on a molecular level. 
unfolds like a nightmare swallowing up a dream. It has no easy answers for you, and it isn't afraid to send you reeling. There's beauty here, and then there's horror. This is bold, brilliant sci-fi; the type that alienates some audiences while turning others into obsessives. Loaded with trippy visuals and emotionally devastating performances, Annihilation burns itself into your brain, and sends you away haunted.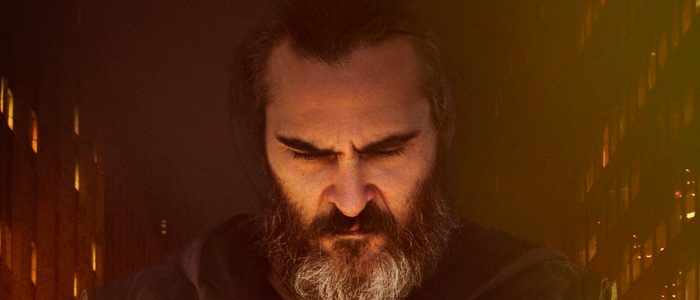 2. You Were Never Really Here
On the surface, Lynne Ramsay's You Were Never Really Here looks like your standard hyper-violent movie about a lone man doing bad things to bad people. But that's not quite what's going on here. Ramsay's film is brilliant in how it deliberately keeps the viewer in the dark. The violence is almost always off screen, and the editing is done in such a way that we're never quite sure if what's happening is 100% real or not. It might make for a jarring experience, but You Were Never Really Here is a brilliant example of the art of filmmaking. Ramsay doesn't tell, she shows – she lets her visuals speak for themselves, and trusts us to fill in the blanks. Joaquin Phoenix gives yet another earth-shattering performance, playing a hammer-wielding bringer of death, someone who doesn't enter a room so much as he bursts through it. Phoenix's character is hired to rescue the kidnapped daughter of a politician, but the job turns much more complicated, and nothing plays out the way you expect it to. You Were Never Really Here is entirely unpredictable, and that's what makes it so special.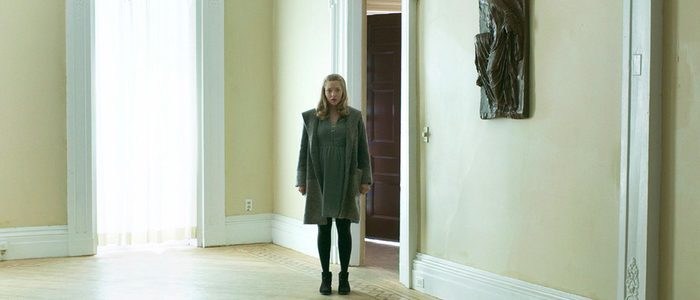 1. First Reformed 
Ethan Hawke delivers one of his best performances as a reverend of a small, neglected church wrestling with faith, the universe and everything in between. In some respects, First Reformed is writer-director Paul Schrader remaking his script for Taxi Driver, as well as drawing on Robert Bresson's Diary of a Country Priest and Ingmar Bergman's Winter Light. Yet no matter what its influences, First Reformed is still wholly its own thing. A brilliant, unrelenting story of a soul in crisis. Hawke's reverend character is asked by a local woman (Amanda Seyfried) to counsel her troubled husband (Philip Ettinger). The husband is an activist, and the dangers of climate change and indifference of the world towards it have left him in a pit of despair. Hawke attempts to offer words of hope, but it does no good. Worse, the husband's despair is like a virus, and soon Hawke has caught it, descending into a type of mania as he struggles to come to terms with his life and his faith. It culminates in a final few moments that will cut through you like a hot blade. "Can God forgive us for what we've done to this world?" is a running question throughout First Reformed. Whether or not the film provides an answer, and whether that answer is one you want to hear, is up to you to decide.