Courting Young Adult Audience, Amazon Greenlights 'Panic', 'College', And 'The Wilds'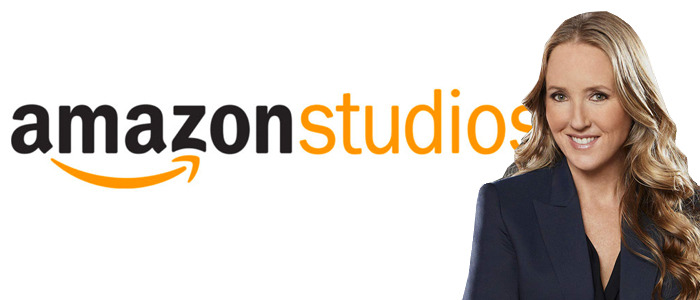 Things are changing at Amazon Studios. Roy Price, the former head of the company's media division, resigned from the company after sexual harassment allegations against him came to light, and NBC executive Jennifer Salke stepped into his position to take over. Salke knows the value of the young adult crowd, and her first batch of pilots at Amazon Studios is aimed squarely at them. Below, you can learn about three shows that recently earned a green light: Panic, College, and The Wilds.
Salke, who oversaw the development of shows like Glee at Fox TV and This is Us at NBC, is attuned to the power of a hit show that captures the imaginations of a young adult audience. According to The Hollywood Reporter, her first pilot orders were given to shows that fit that bill. "We see YA programming as a big opportunity to expand our entertainment offerings for Prime Video, and we are actively pursuing projects that spark conversation and co-viewing," Amazon Studios co-head of television Albert Cheng said in a statement.
Amazon used to allow users to vote on which pilots were picked up to series, but that practice is finished. Now Salke and her team (which includes a "head of alternative, YA and specialty series") are evaluating pilots behind closed doors to figure out if they're worth a green light. Here are three that just passed the test.
Panic
Logline: Based on Lauren Oliver's New York Times best-selling novel, Panic brings viewers to a forgotten rural town where every year the graduating seniors risk their lives in an illegal, high-stakes game to win life-changing money — and a chance to escape. Anonymous judges force the players through a series of challenges that will compel them to confront their deepest fears and upend their ideas of who they are, who to trust and who they might become. This year, 47 players will compete for the biggest pot ever. All of them will be changed. Only one will win.
Talent: Created and written by Lauren Oliver
College
Logline: College digs beyond the headlines that make college campuses ripe for drama and steps inside the shoes of six roommates as they hook up, mess up and grow up on their own terms. An unabashed peek into the lives of the next generation.
Talent: Created by Marja-Lewis Ryan, produced by Channing Tatum and Jill Soloway (Transparent)
The Wild Ones
Logline: A group of teenage girls from radically different backgrounds find themselves stranded on a remote island, unaware that they have just become the subjects of an elaborate social experiment. Part survival drama, part dystopic slumber party, The Wilds explores the past and present struggles of these young women, offering a vivid portrayal of what it means to grow up female in our time — whether you are lost in the wilderness or not.
Talent: Written and executive produced by Sarah Streicher