The Morning Watch: 'Jurassic Park' T-Rex Breakout Game, GLOW Season One Recap & More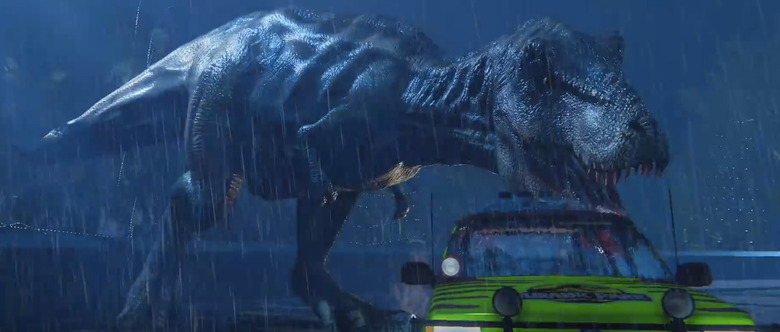 The Morning Watch is a recurring feature that highlights a handful of noteworthy videos from around the web. They could be video essays, fanmade productions, featurettes, short films, hilarious sketches, or just anything that has to do with our favorite movies and TV shows.
In this edition, an independent video game company has created a mini game where you try to survive the tyrannosaurus rex breakout from Jurassic Park. Plus, get a recap of the first season of GLOW before the second season hits Netflix, and take a look back at the 20-year old end of the world blockbuster Armageddon.
An independent game publisher at Alpha Beta Gamer created this cool mini-game recreation of the tyrannosaurus rex breakout from Jurassic Park. It's not quite as much of a game as it is a technical showcase for what the company can do. You can get out of the Ford Explorers and try to survive, but the rex doesn't ever seen to lose the game, no matter how sneaky you are about getting away. If this could be turned into a VR experience, that would be amazing.
Next up, it's hard to believe, but Michael Bay's disaster drama Armageddon is 20 years old this year. So there's no better time to for SyFy take a look back at the second movie released in 1998 about an asteroid that threatens destroy Earth, the one that has science which isn't anywhere near as realistic, but it sure as hell is a lot more fun.
Finally, GLOW cast members Alison Brie and Marc Maron recap the entire first season of the Netflix series in just nine minutes. They hit all the finer points of each of the ensemble characters in the wrestling comedy series so that you can join in on the second season without any problems.