TV Bits: 'Watchmen', 'American Horror Story', 'Gideon Falls', 'Demimonde', 'The Expanse', 'Animals' And More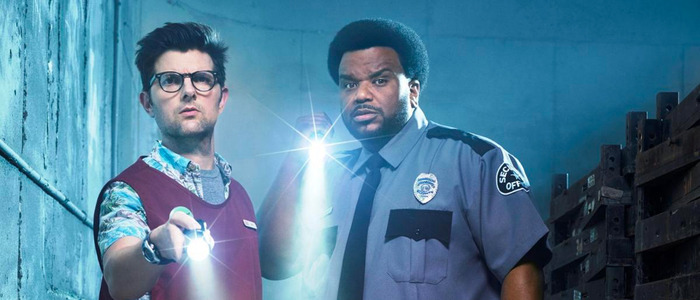 In this edition of TV Bits:
HBO's Watchmen TV series adds even more cast members
American Horror Story season 8 premiere date set
Comic book series Gideon Falls is being adapted for TV
J.J. Abrams' sci-fi HBO show Demimonde now has a showrunner
What to expect from The Expanse season 4
A trailer for Animals season 3
Fox is adapting a French satirical puppet show for the U.S.
The never-ending show Supernatural now has its own holiday in Austin, Texas
Mike Myers talks about his strange Gong Show character
Jimmy Fallon plans to host The Tonight Show as long as human possible
Salman Rushdie's Midnight's Children is being adapted for Netflix
Fox cancels Ghosted
A teaser trailer for Sons of Anarchy spin-off Mayans M.C.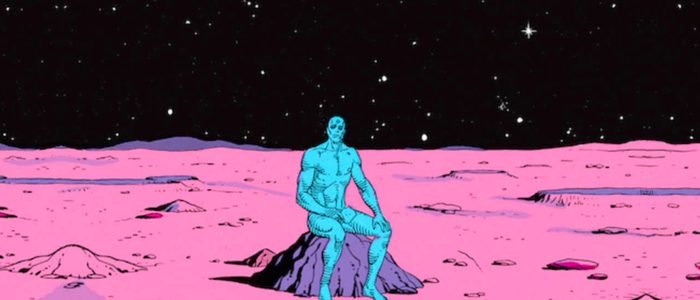 Earlier this week, word broke that Jeremy Irons was joining the cast of HBO's Watchmen TV series. Now, even more cast members have been announced. Deadline reports Tom Mison (Sleepy Hollow), Frances Fisher (Titanic) and Jacob Ming-Trent (Superfly) have all signed on to appear in the series from  Damon Lindelof. TV Line also says that Yahya Abdul-Mateen II, who will appear in James Wan's Aquaman, has also joined the cast, along with The Alienist's Sara Vickers.  As is the case with all casting for this show so far, we have no idea who these actors are playing, and it's very likely they're not playing anyone you might recognize from the graphic novel. Rather than a straight adaptation, the Watchmen HBO series is being called a "remix" of Alan Moore and Dave Gibbons' iconic comic book. It's set in the same world as the comic, but 30 years later. The show is currently in production.
Not long now. #AHSFX pic.twitter.com/Hgozue0JKF

— AmericanHorrorStory (@AHSFX) June 28, 2018
We already know that American Horror Story season 8 will be a "Murder House" and "Coven" crossover. And now we know when it will premiere: Wednesday, September 12, 2018. The upcoming season will somehow crossover seasons 1 and 3 of Ryan Murphy's popular, over-the-top horror show. Sarah Paulson, Evan Peters, and Kathy Bates are all expected to return. Cheyenne Jackson, Billy Eichner, Adina Porter, Billie Lourd and Leslie Grossman will also appear.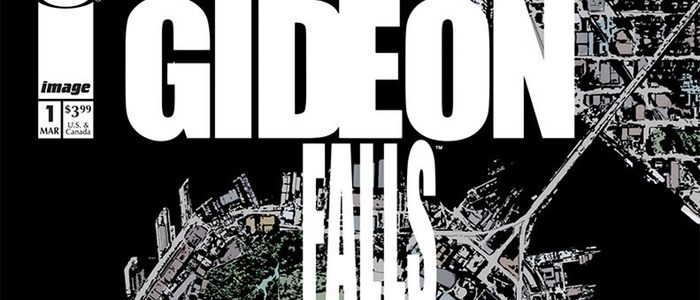 New production company Hivemind have won the rights to the comic series Gideon Falls. The plan is to adapt the comic into a new TV series with co-creators Jeff Lemire and Andrea Sorrentino. The story is described as an " atmospheric thriller colliding rural mystery and urban horror, the series follows an ensemble cast of seemingly random strangers—a washed-up Catholic priest, an uncompromising female sheriff, and a young recluse obsessed with unraveling a conspiracy buried in his city's trash—as they become drawn into a mystery connected to a long-forgotten local legend." I'm a sucker for conspiracy stuff, so I'm instantly interested in this. Hivemind Hivemind Co-President Jason Brown describes Gideon Falls as "psychological horror told with a deeply humanistic touch, a story about imperfect people who confront their own demons—imagined and supernatural alike." You have my attention. No network has been announced for the show yet.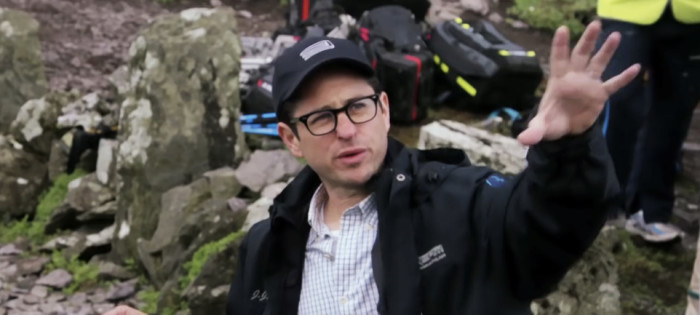 J.J. Abrams has a new show on the horizon, and like most Abrams' projects, it's cloaked in mystery. But here's one concrete piece of news: Bash Doran, a writer-producer on The Looming Tower for Hulu, Masters of Sex for Showtime, Boardwalk Empire for HBO, and Smash for NBC, will serve as showrunner (per EW). The show, which will air on HBO, is called Demimonde, and is described as "an epic and intimate sci-fi fantasy drama" that "centeres around a world's battle against a monstrous, oppressive force." And that's about all we know! Abrams will serve as executive producer.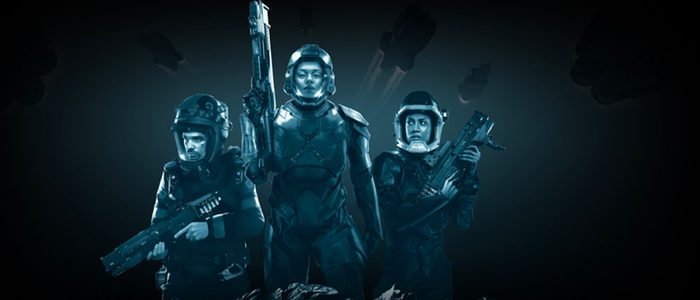 Syfy cancelled The Expanse after three seasons, but Amazon recently saved it. Now, showrunner Naren Shankar has offered some insight into what will happen when The Expanse begins its 4th season at Amazon. Speaking with EW, Shankar calls season 4 "another blood-soaked gold rush":
"One of the things that seems pretty clear, and we set it up at the end of the episode 13 with Holden's thing, it's going to be another blood-soaked gold rush. That's about to happen, because you've got an entire species and several societies that have defined themselves on the fact that the solar system is all they've got, that those resources are what they have. But suddenly that all changes. It's like the discovery of the New World — suddenly there's land, there's resources, there's the potential of making incredible fortunes right there. What's going to happen? Well, readers of the book know that these are things that that destabilize societies, and that's what you are going to see the beginnings of in season 4."
Shankar also talked about the new freedom the show will have at Amazon:
There are some things that are amazing that we don't have to worry about: restrictions on nudity, restrictions on language, and restrictions on length to some extent. It's like we don't have to jam the episodes into 43-minute boxes if they're going to spill over into a 50-minute box. There were times in season 3 where I wished that I had been able to put another four or five minutes into certain shows, it would have been great. And we certainly would have done it, and that's the beauty of being on another platform like this, is that if the material demands it, you can make the story a little bit longer to accommodate it.
Above you'll see the season 3 trailer for Animals, the adult animated HBO show that "ventures into the nether regions of Earth's least inhabitable environment, New York City, which is home to a motley crew of downtrodden creatures. Whether it's lovelorn rats, gender-questioning pigeons or aging bedbugs in the midst of a midlife crisis, the awkward small talk, moral ambiguity and existential woes of non-human urbanites prove remarkably similar to those of humans." The series was created Phil Matarese and Mike Luciano, and produced by Jay and Mark Duplass. Season 3 features the voice talents of Tracy Morgan, Johnny Knoxville, John Leguizamo, Aisha Tyler, Cheri Oteri, Edie Falco, Demi Moore, Marcia Clark (!),  and more. Animals returns Friday, August 3, 2018 on HBO.
Fox has decided to adapt the French satirical puppet show Les Guignols for the U.S. Per Variety, "The U.S version of Les Guignols would make fun of politicians on both sides of the aisle, as well as prominent cultural figures." "There's not a lot of sketch comedy [at the moment], or broad primetime comedy, variety, or puppet shows," said producer Ben Silverman. "This is a broad comedy show. It's not just about politics; it's pop culture." Would American audiences be interested in this sort of thing? I really don't know. I know when I was in high school people loved the atrocious puppet show Crank Yankers, so maybe what America needs right now is another puppet program.
I'm humbled. I'm awed. I'm speechless. I'm grateful. The #spnfamily is an INCREDIBLE force, and I truly can't believe yall made this happen. Thank you. And thank you @MayorAdler #akf @realGpad @JensenAckles @DanneelHarris pic.twitter.com/Qh4hxuvlBw

— Jared Padalecki (@jarpad) June 24, 2018


Supernatural, a show that I believe is entering its 745th season, now has its own holiday. As you can see above, Austin, Texas Mayor Steve Adler declared June 23, 2018 to be the city's official day of recognition for the long-running series. Supernatural stars Jensen Ackles and Jared Padalecki both live in Austin, and Ackles owns a brewery just outside the city, so this makes a certain amount of sense. When Supernatural returns for its new season, it will celebrate its 300th episode. That's a whole lot of Supernatural, folks.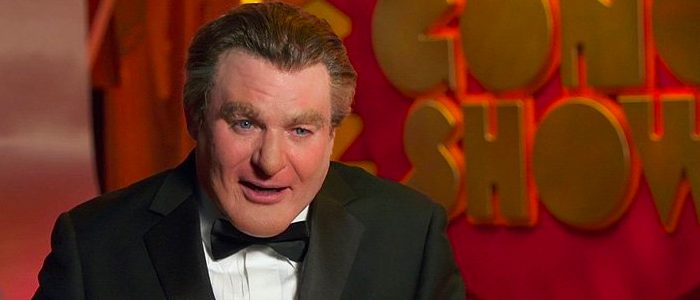 As you may know, actor Mike Myers returned from an acting hiatus last hear to host a new version of The Gong Show. And he did the entire thing in character. Wearing make-up and affecting an English accent, Myers' host character went by the name Tommy Maitland, and confused a lot of people. Myers recently talked to Vanity Fair about why he decided to host the show in this fashion. ""I just thought, if I'm doing this almost deconstruction of a talent show, I should be the ringmaster who is also deconstructed," Myers said. "It should be English in that way of keeping things moving, the super-gregarious [host]..." In the same interview, Gong Show executive producer Will Arnett revealed that Myers took the role very seriously, writing up an entire biographical backstory for his character:
"I remember first getting the pages on [his backstory]," recalled Arnett, who reacted with an impressed "holy shit." "He's really created this world to support this guy . . . It was fun watching Mike as Tommy build more and more as we got deeper into the episodes—more mannerisms, the way he walked, the little flares and sort of ticks that he would develop."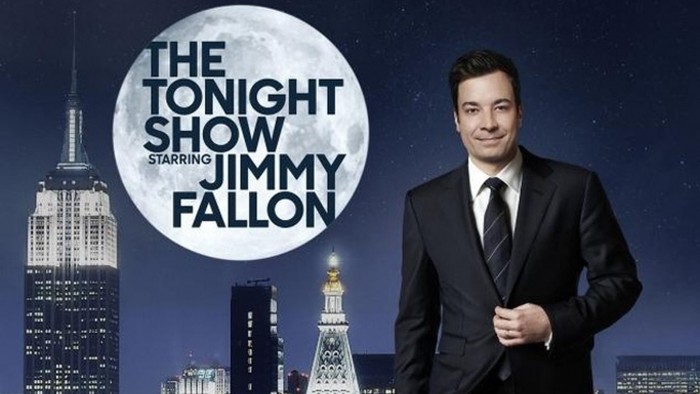 Don't expect Jimmy Fallon to leave The Tonight Show anytime soon. Vulture interviewed the comic and former Saturday Night Live star about wide-range of topics related to The Tonight Show. During the course of the interview, Fallon was asked how long he plans to stick with his Tonight Show gig. Fallon's response indicates he's going to keep doing the show as long as he possibly can:
"As long as people are watching. I don't know what it is, but I have something in me that doesn't stop. If I want to do something, I'll find a way to do that. Now I'm here. I knew when I started Late Night, if things went well, you get the Tonight Show. But you do that and it's a pope job — you do that until you're mumbling into the microphone. That'll be the way it is until maybe television ends. Though, I think shows like the Tonight Show and the Today show and sports will always be good for television. News shows as well. You need to catch up in the world. The other ones can live on Netflix and those things. But there's always going to be a need for topical comedy. There's always going to be something you want to look forward to at the end of your day, whether it be Colbert or Kimmel or Conan or whoever makes you laugh and go, "Ugh, I love this show because it makes me laugh and I just forget about everything and I just go, 'Thank you, that's what I need.'" There's room for all of that. I'll be around as long as you'll have me."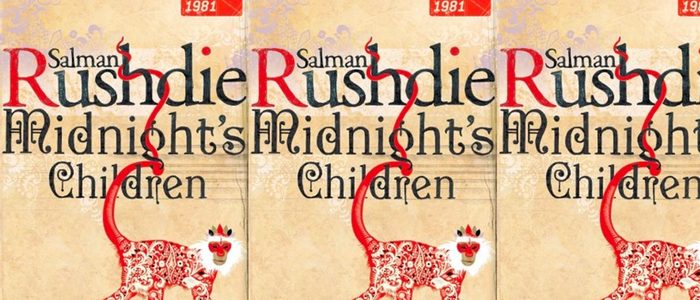 THR reports that Netflix will adapt Salman Rushdie's 1981 novel Midnight's Children into a new TV series. The book follows Saleem Sinai, who was "born at the stroke of midnight on August 15, 1947, the very moment of India's independence. Greeted by fireworks displays, cheering crowds, and Prime Minister Nehru himself, Saleem grows up to learn the ominous consequences of this coincidence. His every act is mirrored and magnified in events that sway the course of national affairs; his health and well-being are inextricably bound to those of his nation; his life is inseparable, at times indistinguishable, from the history of his country. Perhaps most remarkable are the telepathic powers linking him with India's 1,000 other "midnight's children," all born in that initial hour and endowed with magical gifts." Erik Barmack, Vice President of International originals at Netflix, issued the following statement:
"Midnight's Children is one of the great novels of the world, and its themes are still relevant to the India of today...The narrative continues to fascinate audiences decades after it was first published. We are incredibly excited to translate this pioneering work of fiction that parallels the birth of modern India, for a global audience. The rich experience and talent of Indian creators combined with the global reach of Netflix have the potential for millions more people around the world to rediscover this story."
Ghosted, a show I never watched even though it featured some very funny people, has been cancelled by Fox. The series starred Adam Scott and Craig Robinson as two people with opposite viewpoints on the paranormal – one is a skeptic, one wholly believes in it – who "find themselves forced to work with each other when, at low points in their lives, they are both recruited by Capt. Ava Lafrey, a take-no-prisoners former Air Force test pilot and head of the Bureau Underground, a secret government organization investigating paranormal cases." That sounds like a promising premise (really, it sounds like a comedic version of The X-Files), but audiences failed to tune in. There are three unaired episodes of the show, and no word on when and if they might air. Sorry, Ghosted fans.
Mayans M.C., the Sons of Anarchy spin-off, has a new teaser. Sort of. There's no actual footage here. Instead, there's just a close-up of a Mayans tattoo on someone's back. The title of the teaser, in true pun-tastic fashion, is "Backstory." See? Get it? Because the tattoo is on his back? Anyway...the show comes from creators Kurt Sutter and Elgin James, and focuses on EZ Reyes, "a prospect in the Mayan M.C. charter on the Cali/Mexi border. Now EZ must carve out his new outlaw identity in a town where he once was the golden boy with the American Dream in his grasp." I watched the first few seasons of Sons of Anarchy, but eventually grew tired of the show. I'm sure fans who stuck with it will be excited about this, though. Mayans M.C. arrives this fall on FX.