Chucky And Killer Klowns From Outer Space Coming To Universal's Halloween Horror Nights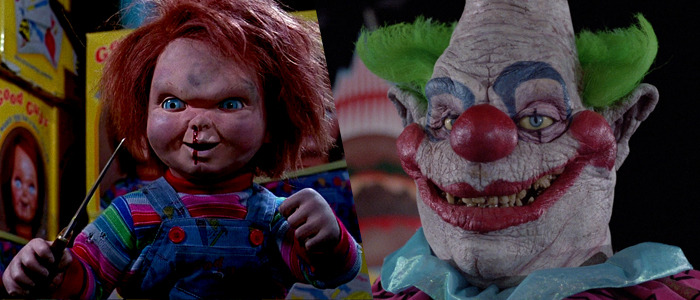 Universal Studios' Halloween Horror Nights 2018 is going back in time to 1988 to celebrate the 30th anniversary of two iconic horror films. The deranged killer doll Chucky from Child's Play and the evil aliens from the campy Killer Klowns From Outer Space are set to invade this year's event with brand new scare zones in Orlando, Florida. Read more about the new additions below.
Revenge of Chucky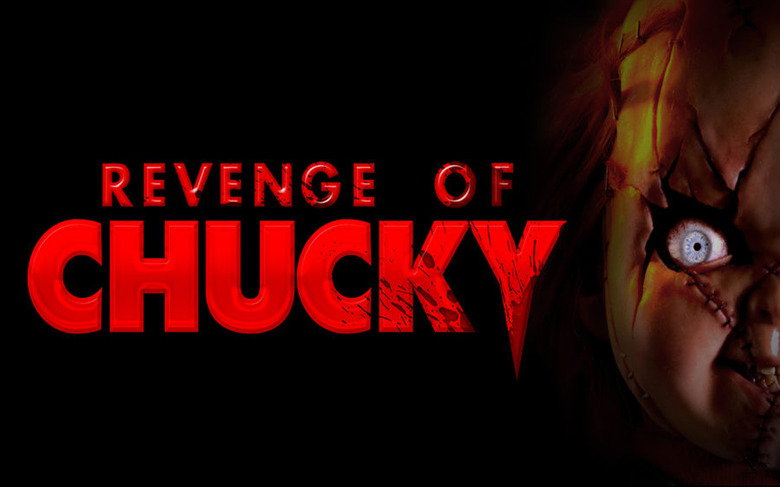 Today, Universal revealed a scare zone called "Revenge of Chucky", where guests will discover "a toy fair turned lethal, filled with diabolical twists on childhood toys from the past." Murderous monkeys, a deadly board game, and the chance to come face-to-face with "the world's deadliest doll" also await those brave enough to enter. Chucky, the serial killer-turned-doll who has appeared in seven movies in the Child's Play franchise thus far, is having quite the year: he also popped up briefly in Steven Spielberg's Ready Player One during one of the battles in the OASIS.
Killer Klowns From Outer Space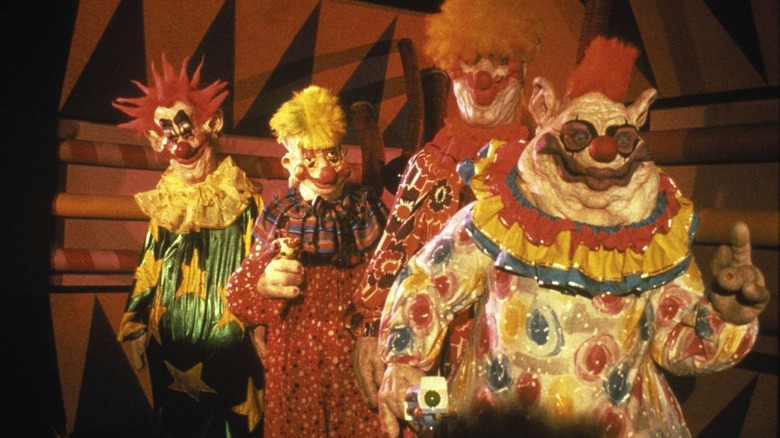 Some of you may not be familiar with the campy horror comedy from low-budget horror gurus the Chiodo Brothers, but its tagline ("It's Craazzy!") should tell you everything you need to know. Check out the trailer:
In the Killer Klowns-themed scare zone, visitors must "try to escape the killer klowns or face the wrath of their ray guns, which will turn them into grotesque cotton candy snacks." This movie blew my mind when I was 15 as a discovered gem on the shelves of Blockbuster Video, but it's definitely of the "so bad, it's good" variety. Someone high up the ranks at Universal must be a fan, because I don't think this movie has ever been acknowledged in such a prominent space before.
According to the Orlando Sentinel, these were the final two scare zones left to be announced, accompanying the previously-announced Vamp 85: New Year's Eve, Twisted Traditions, and the Harvest. Meanwhile, Netflix's sci-fi horror series Stranger Things and Michael Dougherty's 2007 modern Halloween classic Trick 'r Treat are each getting their own mazes, adding to what is slated to be a record 10 haunted mazes during this year's Halloween Horror Nights festivities. The annual event will run on 34 select nights between September 14 and November 3, 2018.