'Jessica Jones' Star Krysten Ritter To Make Directorial Debut In Season 3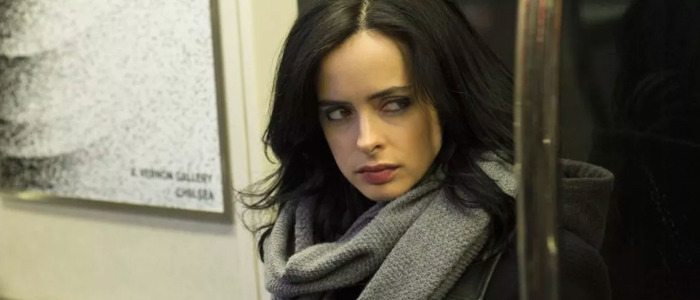 Krysten Ritter is about to make her directorial debut for Jessica Jones season 3. The star of the Marvel Netflix series will step behind the camera for the first time to helm an episode of the upcoming season, likely to return to the streaming service sometime in 2019.
I had issues with the most recent season of Jessica Jones, but I still think it's the best Marvel show Netflix has to offer. Part of the reason it works so well is Krysten Ritter, who turns in a dedicated, believable performance as the hard-drinking, super-strong private eye. Now, Ritter is getting even more involved in the show for season 3. Deadline reports the actress is set to make her directorial debut on an episode of Jessica Jones season 3. Ritter issued the following statement about her new directorial duties:
"I am beyond thrilled to make my directorial debut on Marvel's Jessica Jones. The entire crew and cast has become family to me and I'm so appreciative of the opportunity to work with our incredible team in this new way...I am so grateful that Melissa Rosenberg, Jeph Loeb, Marvel, and Netflix entrusted me to take the reins."
Jessica Jones season 2 ended with Jessica having confronted her very dangerous mother. A few threads were left up in the air as well – Jessica's best friend and adoptive sister Trish Walker acquired some super-powers of her own, after a serious falling-out with Jessica. Season 3 will presumably pick up these storylines, and forge ahead with new ones. And, like all Marvel Netflix shows, it'll probably be about five episodes too long. Creator Melissa Rosenberg will return as showrunner for season 3.
Each season has revealed more about Jessica's character, and I'm sure season 3 will do the same. In the past, Ritter said this character growth from season to season is one of the things she most loves about doing the show:
"What I love so much about season one or season two were how deeply personal both storylines were, but different. So I got to explore different things within her and in my performance, show new colors. I think season one and two, we really looked back at Jessica's past. We looked at what made her as hardcore she is and how isolated [she is], and she's learned a lot — I think especially in season two she's learned a lot about herself. She has a lot to live up to, and I'm curious to see what she does next."
In addition to Ritter, Jessica Jones stars Rachael Taylor, Carrie-Anne Moss and Eka Darville. Look for Jessica Jones season 3 sometime in 2019.