Fox Sets New 'Bad Times At The El Royale' And 'The Woman In The Window' Release Dates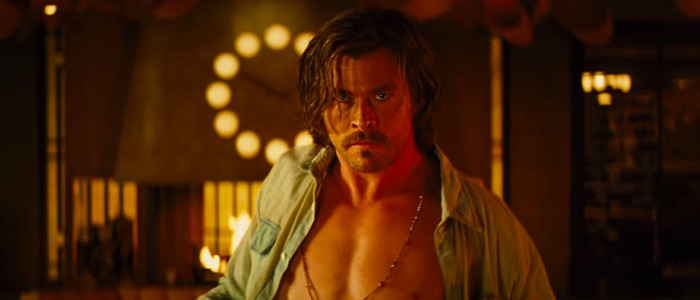 Bad Times at the El Royale Release Date
Drew Goddard's wild-and-crazy looking Bad Times at the El Royale was originally slotted for an October 5 release date, but Fox will now open the film a week later on October 12, 2018. Bad Times has had an extremely rushed production – the film began shooting in January of this year. Pushing it back a week might enable Goddard and company to make a few quick changes before the film is unleashed upon audiences.
The star-studded thriller features Jeff Bridges, Cynthia Erivo, Dakota Johnson, Jon Hamm, Cailee Spaeny, Lewis Pullman and a frequently shirtless Chris Hemsworth. In the film, "seven strangers, each with a secret to bury, meet at a run-down hotel in Lake Tahoe in 1960s California. Over the course of a fateful night, they all get one last shot at redemption before everything goes wrong." The trailer arrived earlier this month, and it looks pretty damn stellar.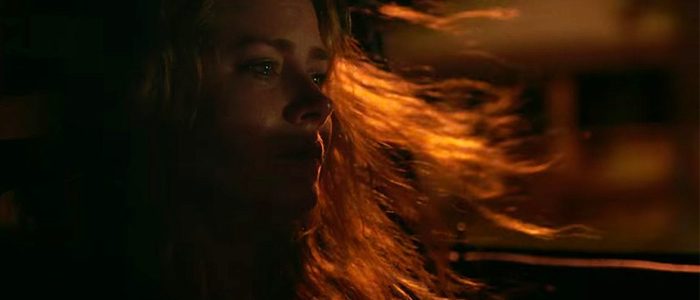 The Woman in the Window Release Date
In addition to the new Bad Times at the El Royale release date, Fox also set a date for The Woman in the Window, a thriller starring Amy Adams. The film will open on October 4, 2019. Joe Wright directs the adaptation of the novel by  A.J. Finn (a pseudonym). The story seems tailor-made to cash in on the craze for best sellers like Gone Girl and The Girl on the Train.
The plot has very Rear Window-esque overtones, focusing on New York city recluse who "spends her day drinking wine (maybe too much), watching old movies, recalling happier times...and spying on her neighbors. Then the Russells move into the house across the way: a father, a mother, their teenage son. The perfect family. But when Anna, gazing out her window one night, sees something she shouldn't, her world begins to crumble—and its shocking secrets are laid bare...What is real? What is imagined? Who is in danger? Who is in control? In this diabolically gripping thriller, no one—and nothing—is what it seems."
I'll be honest here: this plot is very derivative. It literally reads like someone threw Gone Girl, The Girl on the Train and Rear Window into a blender, and this was the result. That said, Amy Adams is one hell of an actress, Joe Wright is a fantastic director, and the script is being penned by Killer Joe writer Tracy Letts. There's definitely more than meets the eye here.