Mark Wahlberg And Peter Berg Reunite For 'Wonderland' At Netflix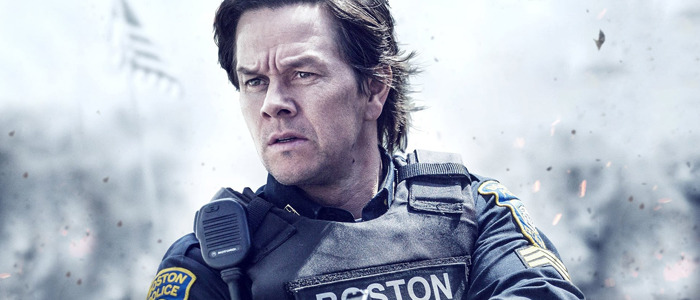 Peter Berg has directed Mark Wahlberg in five movies so far, but they're about to make it an even half dozen. Berg is getting behind the camera for Netflix to direct Wonderland, a movie in which Wahlberg will play Spenser, a Boston-based private investigator who was the subject of dozens of best-selling novels and even a 1980s TV series called Spenser: For Hire.
Sean O'Keefe, who's writing the upcoming Green Hornet reboot, is tackling the Wonderland script, which "follows Spenser, who, fresh out of prison and stripped of his private investigator license, gets pulled back into the underbelly of the Boston crime world when he uncovers the truth about a sensational murder and the twisted conspiracy behind it." The movie is based on Robert B. Parker's Wonderland by author Ace Atkins, who eventually took over writing duties on the novel series from Parker.
Variety reports that Netflix's film chief Scott Stuber, a producer who used to be the vice chairman of worldwide production at Universal, has lured Berg and Wahlberg over to the streaming service. It's the latest in a long line of solid A-list deals for Netflix, who is making an aggressive push toward making its own original movies with talent that are household names around the world.
The only problem may be that Wahlberg doesn't strike me as a particularly good fit for this character – at least as Spenser has been envisioned in the past. Wahlberg's default mode when working with Berg is either hyper-aggression or snarky, and neither of those approaches really jibe with Spenser's worldview.
My ideal casting for Spenser would be Tom Berenger circa 1988, but since that's obviously impossible, I guess Wahlberg will have to do. Maybe he'll stretch his acting muscles a bit and give us an unexpected take on this character. Or maybe he'll fall right back into a familiar rut and churn out another watchable-but-mostly-forgettable thriller. And since Spenser was the protagonist of 48 novels, Wonderland could very well be the start of a new franchise for Berg and Wahlberg, who already have plans to turn their upcoming action thriller Mile 22 into a franchise. (A writer for that sequel was just hired.)
The TV series, which ran from 1985 until 1988, was eventually cancelled in part because of the higher cost of filming on location in Boston, so at the very least, maybe this movie will provide us with another entry in the always-growing genre of well-shot Boston crime dramas like The Departed, The Town, Gone Baby Gone, Mystic River, and The Thomas Crown Affair.