Kirsten Dunst's 1990s-Set Dark Comedy Moves From AMC To YouTube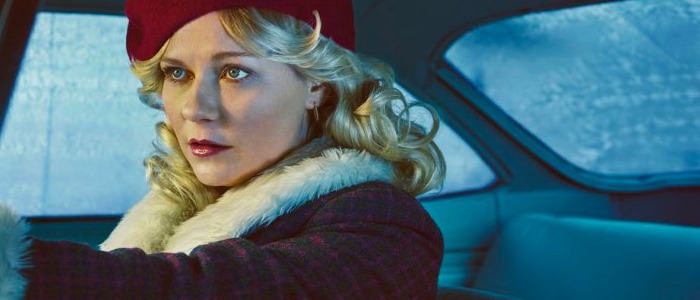 YouTube is determined to forge their own path with original streaming content, and they just got a big boost. The streaming service has given a 10-episode order to On Becoming a God in Central Florida, a dark comedy starring Kirsten Dunst. The series was originally in development at AMC before landing at YouTube. Look for it on YouTube Premium in 2019.
The battle for streaming supremacy rages on. YouTube's streaming platform, previously called YouTube Red but recently renamed YouTube Premium, had a big hit on their hands this year with the Karate Kid spin-off Cobra Kai. Now they have something potentially bigger lined-up: On Becoming a God in Central Florida, a 1990s-set dark comedy starring none other than Kirsten Dunst.
Per Deadline, "On Becoming A God is set near Orlando in the early 1990s. It centers on Krystal Gill (Dunst), a minimum-wage-earning water park employee who will eventually scheme her way up the ranks of Founders American Merchandise: the cultish, flag waving, multi-billion dollar pyramid scheme that drove her family to ruin."
This isn't Dunst's first foray into leading a television show. The actress lead the 2016 season of Fargo, for which she earned Emmy and Golden Globe nominations. However, this is Dunst's first streaming-based series, and that's kind of a big deal. There was a time when streaming was an uncharted territory, but more and more it seems big names are flocking to streaming platforms.
Dunst's work on Fargo has clearly inspired her to do more television-based entertainment, even though the idea of committing to long-term TV also gives her some pause. "[On Becoming a God in Central Florida is] not a mini-series, which scares me a little," Dunst said last year, "because if this goes well, I could be doing this for quite some time. What I've experienced after Fargo is more people watch television right now. It's better quality, better roles, for women. I think I'll get better movies roles based on what I can do. So that's why, 'Okay, TV's the way now.'"
On Becoming a God in Central Florida was previously in development at AMC, but the shift from AMC to YouTube is yet another indication of how prominent streaming content is becoming. Five to ten years ago, the thought of a Kirsten Dunst-lead series jumping from a major network to YouTube would seem ludicrous. Now it's par for the course. The series comes from George Clooney and Grant Heslov's Smokehouse Pictures,  along with Sony's TriStar Television. Robert Funke and Matt Lutsky wrote the pilot, and Masters of Sex's Esta Spalding will act as showrunner.
I have yet to watch any YouTube originals, but this show sounds like something I definitely will check out. Dunst's presence alone is enough to get me to watch at least one episode. On Becoming a God in central Florida will roll out on YouTube Premium in 2019.