Alamo Drafthouse Announces Its Own Subscription Plan, Alamo Season Pass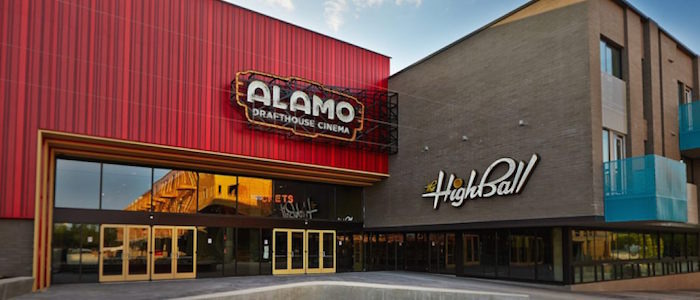 Alamo Drafthouse is joining the fray in the battle for the best ticket-buying subscription service. The beloved independent theater chain has announced the launch of a beta version of its new subscription plan, Alamo Season Pass, which it will begin testing out this summer.
You may not be allowed your cell phone inside an Alamo Drafthouse theater, but you'll need your phone to access Alamo's new subscription plan.
The Austin-based theater chain is debuting a beta waitlist for a program called Alamo Season Pass in one trial city: Yonkers, NY. Residents of Yonkers can sign up for the waitlist here, and await their invite to begin the test run on July 18, 2018.
Alamo Drafthouse released an official statement announcing the launch of the beta test:
"Alamo Drafthouse is launching a waitlist beta for a monthly subscription program called Alamo Season Pass. The beta test will be run exclusively at our Yonkers, NY location, with the first invites going out on July 18th. Our guests have been asking for quite some time for us to offer an affordable monthly subscription plan that allows for unlimited movies and the ability to reserve tickets in advance at Alamo Drafthouse. We plan to test a variety of models and pricing structures to see what works as a sustainable model. At this time there's no firm timeline for a wider rollout to other Alamo Drafthouse locations, but when there is we'll let our Alamo Victory loyalty members know first."
So anyone living in real cities (I kid, I'm sure Yonkers is a very cool city) will have to wait until the beta launch is done. Alamo Drafthouse didn't reveal plans on when it would expand Alamo Season Pass to more cities.
Alamo Drafthouse is the latest theatrical chain to join the subscription pricing model game. Alamo's announcement comes on the heels of AMC's launch of its own ticket-buying service called AMC Stubs A-List to compete with the ever-popular MoviePass.
So can Alamo Drafthouse's Alamo Season Pass actually compete with MoviePass? Maybe not, since it's one indie theater chain that only has a handful of locations across the country, but it will provide a nice alternative to larger chains like AMC. Alamo has notably stayed out of MoviePass's reach, and with its own subscription plan, arthouse and indie movie fans can have a subscription app all for themselves.