Kevin Feige Teases 'Young Avengers' And LGBT Characters In MCU's Future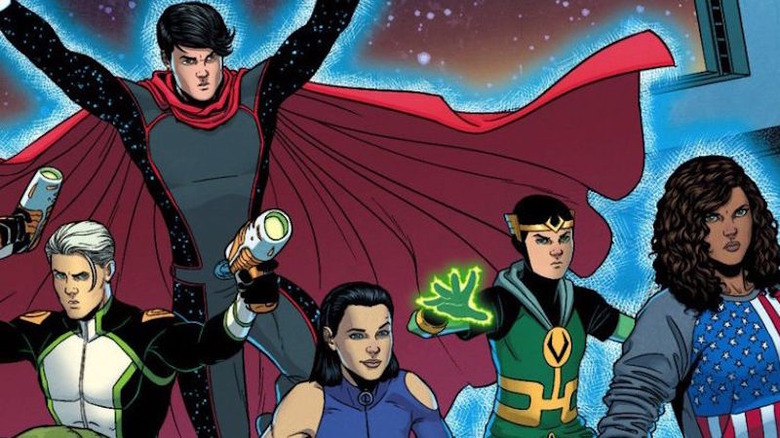 Kevin Feige promises that he will be "less cagey" about the Marvel Cinematic Universe plans. Soon. After Avengers 4 comes out. But until then, Feige's plans for the MCU future remain mostly in the dark.
However, the Marvel Studios chief does hint at a few possible paths that the MCU can take in Phase 4, including the possible introduction of the popular comic book team the Young Avengers and more inclusion of LGBT characters.
In an interview with Comic Book during the Ant-Man and the Wasp press junket, Feige teased a more open Marvel Studios post-Avengers 4. While Marvel is skipping this year's Comic-Con, Feige said they're now planning how to announce the plethora of projects that they have on the slate. "There are a lot of potential characters that are among that list," Feige said.
"Marketing's coming up with all sorts of things. How to debut [those plans], how to debut Captain Marvel, lots of opportunities for fun, exciting stuff coming up. And after Avengers 4, being less cagey about it."
That means the veil of mystery surrounding Phase 4 will soon be lifted. And what could that mean for the MCU as it enters its second decade?
Young Avengers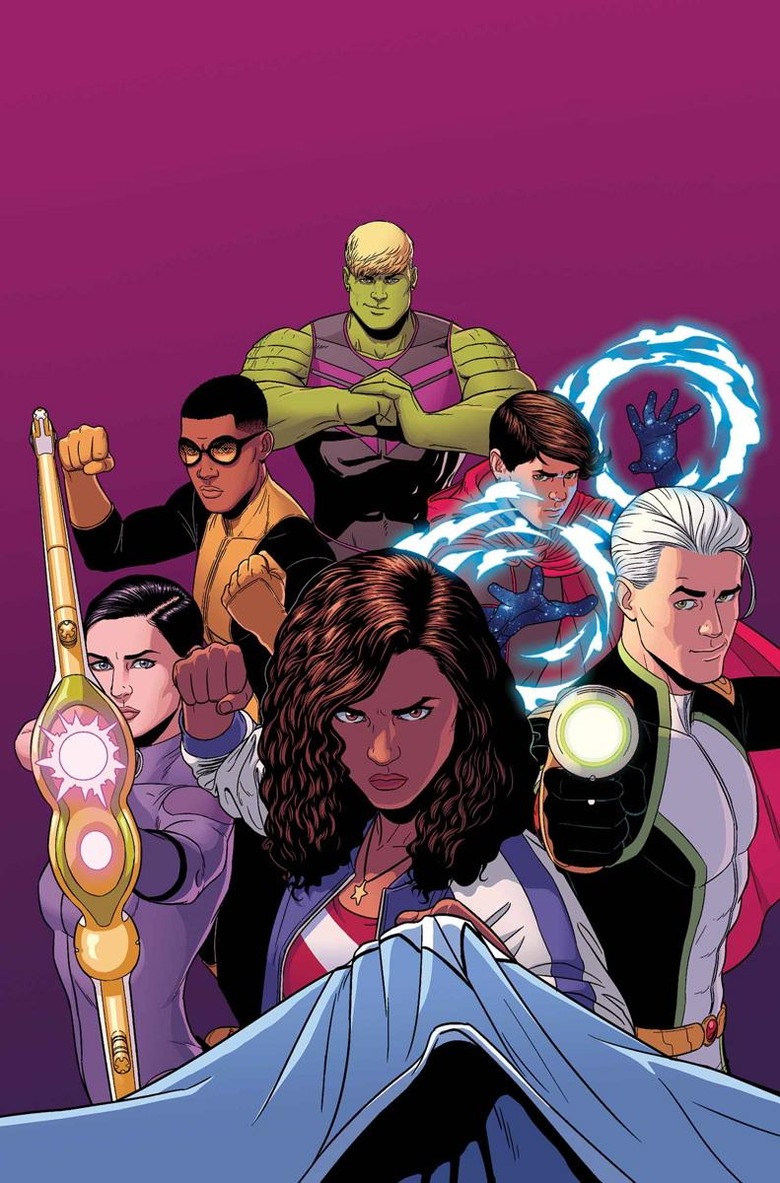 One of Feige's potential plans for the MCU future is the introduction of the Young Avengers. A team of teenage superheroes introduced in the comics in 2005, the Young Avengers became a massively popular ensemble, and fans have been clamoring for their inclusion in the MCU for years.
Now Feige has officially confirmed to Heroic Hollywood that Marvel has been planting seeds for the Young Avengers' eventual appearance. In response to a question from the outlet asking if it was possible to see more young heroes like Young Avengers joining the Marvel TV shows Runaways or Cloak And Dagger, Feige said:
"Well...sure. And both of those you just mentioned we talked about for a long time and they went over to be successful TV shows. We've always been fans of Power Pack and figuring that out. And yes. So...where and when we would see the evolution of that? I don't know. And certainly – taking our cue from the comics as we always do – that's why we wanted Cassie, a very young Cassie in this movie, to be inspired by her father. Just planting seeds."
Cassie — who becomes the hero Stature — is the daughter of the current Ant-Man, Scott Lang (Paul Rudd), and has indeed been introduced in the movies, played by Abby Ryder Fortson in both Ant-Man and this year's Ant-Man and the Wasp. But 10-year-old Fortson is still pre-pubescent, which means we're still several years off from a full-fledged Young Avengers movie. And the only other "seed" that could've been planted was cut from the draft of Black Panther, which initially included the Young Avenger Elijah Bradley, a.k.a Patriot in an early draft of Ryan Coogler's script.
But the Young Avengers is a refreshing and fun superhero team that could provide some much-needed levity to the MCU after the world nearly met its end so many times. Characters like the gay Latina America Chavez (Miss America), the snarky heiress Kate Bishop (Hawkeye), Hulkling, Nova, and a young Loki are all so vibrant that they pop off the comic book pages. It would be incredible to see them on the big screen.
More LGBT Representation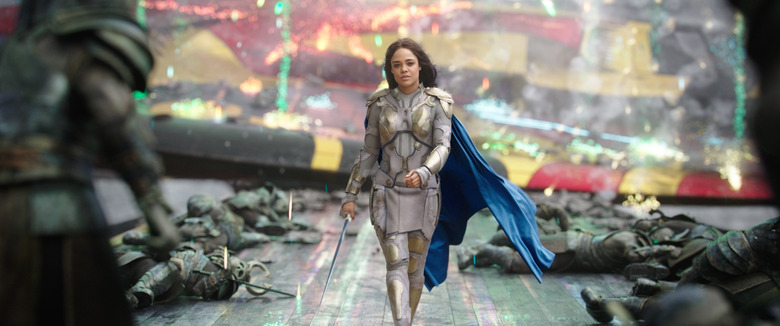 While Marvel Studios has done an astounding job of balancing their 70-plus characters, they still have a ways to go before they properly represent LGBT characters. The one openly gay character we have, Tessa Thompson's Valkyrie, shows no signs of her bisexual leanings on the screen (scenes confirming sexuality remaining on the cutting room floor) and the rest of the MCU is abysmally heterosexual. But Feige says that Marvel plans to change that.
In an interview with The Playlist, Feige confirmed in his usual tight-lipped way that more gay, bi or LGBT characters would make their debut in the MCU. We will be getting LGBT representation in "both [characters] you've seen and ones you haven't seen," Feige said, refusing to expand further.
Take that response as you will. Since the only character we have seen who is explicitly LGBT was only confirmed after the fact (Valkyrie) I'm not sure how much hope we have for future LGBT characters in the MCU based on this response. But that's something to look forward to at least.