'Get Out 2': Jordan Peele Is "Flirting With The Idea" Of A Sequel To His Horror Hit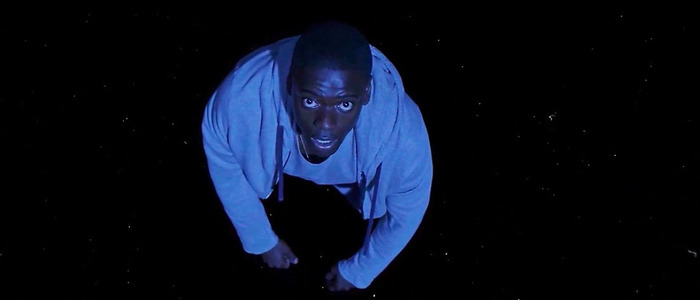 Jordan Peele shocked the world in 2017 with Get Out, his feature directorial debut that became a cultural phenomenon and launched a million memes. Producer Jason Blum says Peele is still thinking about possibly making a sequel. But what could a potential Get Out 2 be about?
Most movies follow the same cycle: there's hype leading up to the release, a swath of reviews and features once it comes out, and then maybe a scattered article or two online in the months following. But not Get Out. Peele's horror film touched a nerve in the collective consciousness of American moviegoers and remained a constant talking point for the entirety of 2017, going on to win the Oscar for Best Original Screenplay at this year's Academy Awards. That's a rare feat for a first-time filmmaker – especially for a horror movie. Could Peele recapture that same success again with a sequel?
Variety spoke with Blumhouse head and Get Out producer Jason Blum, who offered a very short quote about the possibility of a Get Out 2:
"If Jordan wants to do a sequel, I'll do it in a second, but it has to come from Jordan Peele. I think he's flirting with the idea."
That's admittedly not a lot to go on, but it does signal that Peele hasn't dismissed the notion entirely. The filmmaker was thinking about a sequel back in February, when he said:
"I will definitely, seriously consider it. I love that universe and feel like there's more story to tell. I don't know what it is now, but there are some loose ends, if you know the movie."
The fact that he's still considering it makes me wonder if Peele actually has some ideas brewing.
What Could Get Out 2 Be About?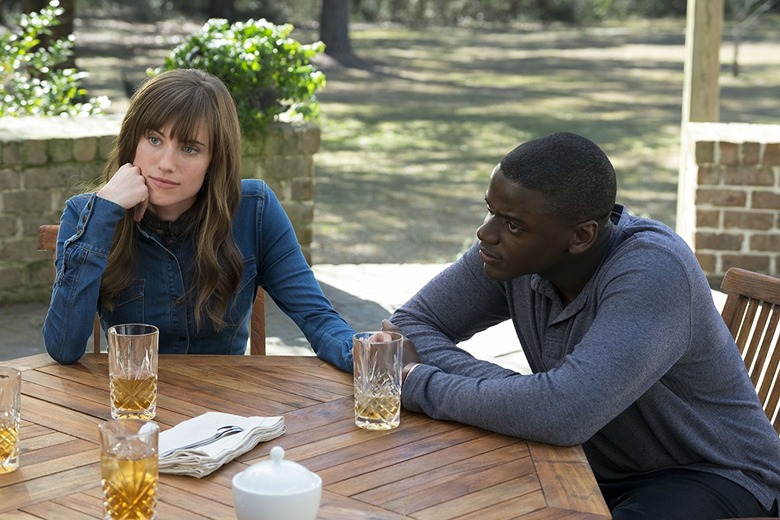 Get Out ends with the revelation that the deranged Armitage family wants to trap the protagonist Chris (Daniel Kaluuya) in the "Sunken Place," a hypnotic state where he'd be unable to have any control over his own body, while the family would import a white person's brain into Chris's physical form. Chris escapes, kills most of the Armitages, and is ultimately rescued by his best friend Rod, a TSA agent played by Lil Rey Howery, after he decides not to strangle his devious "girlfriend" Rose (Allison Williams).
Rose is left for dead at the end of the film, so I guess Get Out 2 could be about her wielding her white privilege as a weapon in an attempt to enact vengeance on Chris. But that seems hacky, and Peele is too thoughtful to take the easiest road possible. Part of the reason the first film is so beloved is because of the layers of metaphor and thematic depth Peele imbued in the script, and he knows that he's set a high bar for himself as a filmmaker.
In the meantime, I'm very excited about Us, his new movie that stars Elisabeth Moss, Lupita Nyong'o, and Winston Duke that's being described as a "new nightmare," and I'd love to see him continue to tell new stories that interest him. But if he decides there's a legitimate reason to return to the world he created in Get Out, I'll be there on opening day. He hasn't given us reason to doubt him yet.