'The Man Who Killed Don Quixote' Isn't Dead Yet: Terry Gilliam Still Retains Rights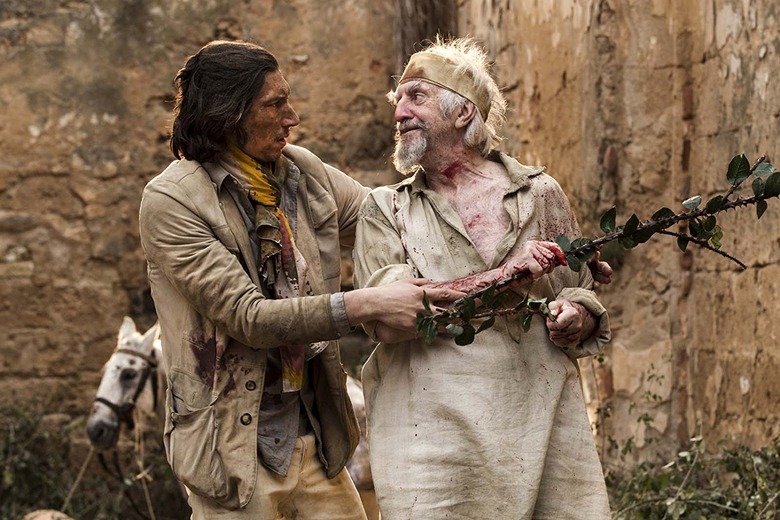 Reports of The Man Who Killed Don Quixote's death were greatly exaggerated. Although a French court ruled in former producer Paul Branco's favor over the long and drawn-out legal battle between him and director Terry Gilliam, apparently reports that Gilliam had lost the rights to his film were not true.
Gilliam retains The Man Who Killed Don Quixote rights, according to Gilliam's current producer Mariela Busuievsky. As to those reports that Branco had won them in the court case? Busuievsky says that was a case of Branco simply being a little too boastful.
Earlier this week, we reported that the Paris Court of Appeal had ruled in favor of Branco after the former The Man Who Killed Don Quixote producer sued Gilliam over rights to the project and attempted to block the film's premiere at the Cannes Film Festival. The court ordered Gilliam to pay Branco's company Alfama Films €10,000 ($11,600) in damages for breaking their contract.
Victorious after a protracted 18-month legal battle, Branco claimed that the rights to the film "belonged to Alfama." However, that claim seems to be patently false, according to Busuievsky. She, along with partner Gerardo Herrero, played a crucial part in bringing Gilliam's three-decade-long passion project to life.
In an interview with Spanish-language outlet El Español, Busuievsky clarified that the rights to The Man Who Killed Don Quixote remain in the hands of Gilliam. According to translations from The Playlist, Branco had "overstated" his victory. No frame of the film was shot under the contract between Gilliam and Branco, and thus Branco doesn't have any claim to the movie rights. But since Gilliam didn't properly terminate his contract with Branco per French law — swiftly moving on to a new producer after Branco failed to procure his promised funds — Gilliam would still have to pay Alfama at least $11,600 in damages.
Once Gilliam has paid the damages, he can finally put his legal troubles over The Man Who Killed Don Quixote behind him and move on to searching for a distributor. Amazon pulled out of its distribution deal shortly before the film's Cannes premiere in the midst of the heated court battle. But hopefully with legal woes out of the way and the film out on the festival circuit, a new distributor will soon snatch up Gilliam's long-troubled movie. At the very least, people will flock to it out of sheer morbid curiosity. Because come on, guys. It's not dead yet.