The Morning Watch: 'Who Framed Roger Rabbit' Retrospective, 'Spy Who Dumped Me' Featurette & More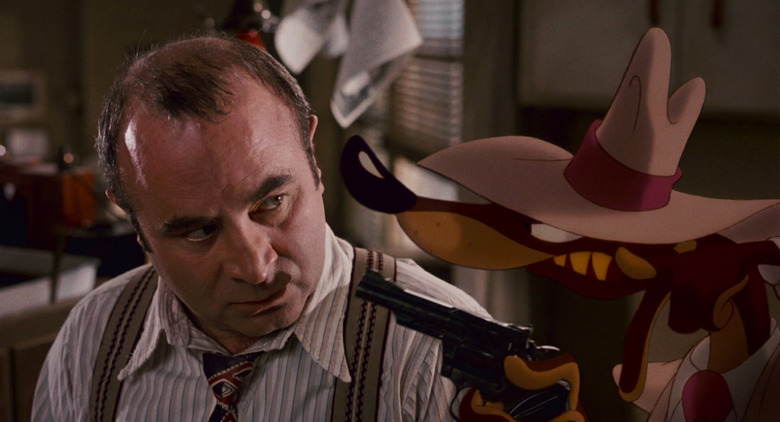 The Morning Watch is a recurring feature that highlights a handful of noteworthy videos from around the web. They could be video essays, fanmade productions, featurettes, short films, hilarious sketches, or just anything that has to do with our favorite movies and TV shows.
In this edition, take look back at the animated live-action hybrid Who Framed Roger Rabbit in honor of the film's 30th anniversary. Plus, a featurette for the upcoming action comedy The Spy Who Dumped Me goes behind the scenes of the globe-trotting production, and get a look at the upcoming first season of the NBC show Making It hosted by Nick Offerman and Amy Poehler.
First up, in honor of the 30th anniversary of one of the most innovative movies of the 1980s, SyFy takes a look back at Who Framed Roger Rabbit, a crossover of cartoon characters (from both Disney and Warner Bros) and the real world that worked much more seamlessly and realistically than any previous attempts.
Next up, this summer brings the action comedy The Spy Who Dumped Me, starring Mila Kunis and Kate McKinnon, into theaters. If you still need convincing to check out the movie in theaters, this featurette lays out a little more of the story and shows off some new footage that might do the trick.
Finally, this summer Nick Offerman and Amy Poehler are teaming up for a reality competition series involving some of the most crafty people from across the country. Think of it as Top Chef or Cupcake Wars but involving arts and crafts and two fan favorite co-stars from Parks and Recreation. This looks like it could be a good way to pass the summer away.