MoviePass Troubles Continue, Might Need $1.2 Billion To Become Profitable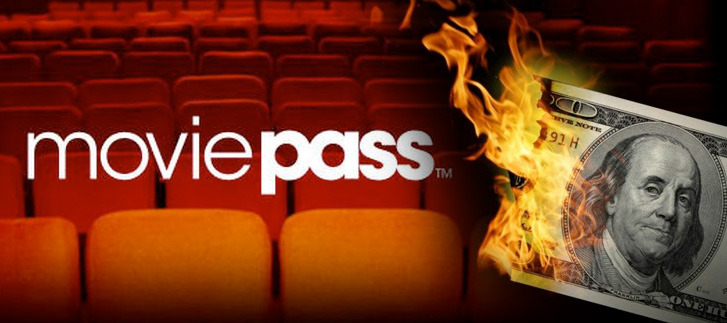 Another day, another dent in MoviePass's armor.
The movie theater subscription service's parent company, Helios and Matheson Analytics, has launched a $164 million bond sale in an attempt to stay alive, and a new report says they could need more than $1.2 billion (!) of additional capital to maintain MoviePass's growth and eventually become profitable. Below, we have a few fool-proof suggestions for how they can raise that money.
Things aren't looking great for MoviePass at the moment. The world's largest theatrical exhibitor, AMC Theatres, just announced that it will be launching its own subscription service that will directly compete with MoviePass. And MoviePass's long-term future is being called into question by financial analysts, wondering how long the company will be able to operate at such extreme losses. BusinessInsider reports that MoviePass's monthly losses were listed at $40 million in May because of its continued subscriber growth, and that number is expected to jump to $45 million this month.
In a filing with the SEC this week, Helios and Matheson said they will "require a significant amount of additional capital for MoviePass" that might exceed $1.2 billion "to become a profitable company and achieve the economy of scale in the movie industry that we are expecting."
"To maintain our growth and continue to fundamentally transform the movie industry, for the benefit of the entire movie ecosystem, we will continue to incur a significant monthly cash deficit, until or unless we achieve positive cash flow or profitability, of which there is no assurance," they said in the filing.
But things aren't looking so hot for Helios and Matheson, either. The parent company's stock has plummeted recently. According to Variety:
"In October, it was trading at $38.86 a share, but on Wednesday, it closed at just over 33 cents a share. It is trying to get its share price above $1, so it won't be delisted from the Nasdaq."
Yikes. No wonder they're organizing that $164 million bond sale, which also includes 20,500 shares of preferred stock.
5 Ways For MoviePass to Raise $1.2 Billion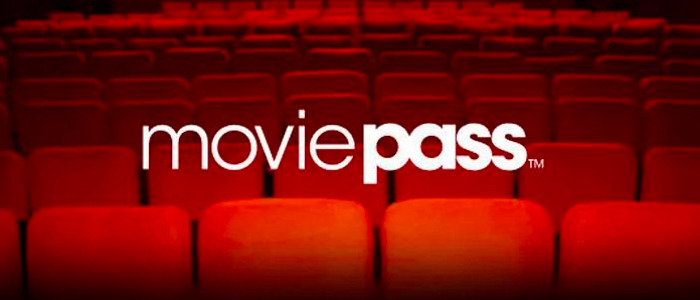 MoviePass is in a tough position here, but we have a few totally real, completely fool-proof suggestions for how they can dig themselves out of this hole.
Hold A Car Wash For Everyone In The Entertainment Industry
It's just this scene, but with the MoviePass CEO and his employees instead of The Lonely Island.
Become an Uber or Lyft Driver
Do a quick Google search of "quick ways to make money," and unfailingly, one of the first things that pops up on every list is to start driving for a company like Uber or Lyft. It's a simple way to make some extra cash on the side, but knowing MoviePass, they'd invest in a fleet of Ferraris or something and totally defeat the entire purpose.
Host a City-Wide Bake Sale in Hollywood
If all else fails, a good old-fashioned bake sale may provide their salvation. MoviePass could go door-to-door offering a selection of hand-made fresh baked goods...but again, they'd have to resist the temptation of going overboard and acquiring a whole restaurant chain just to supply all of the food.
Remake Gotti and Set It in The MCU
You may have read about the recent controversy surrounding the John Travolta-led mobster movie Gotti, a film acquired by MoviePass Ventures. If they're so confident in audiences' love for the story of this mob boss, maybe they can convince Kevin Feige at Marvel Studios to incorporate the character into the Marvel Cinematic Universe. Maybe "E" from Entourage can direct again. That would practically grant MoviePass a license to print money.
Invest in The "Fan" Effort to Remake Star Wars: The Last Jedi, and Wait For Those Sweet Profits to Roll In
You may have heard that a group of deranged – er, I mean, totally reasonable Star Wars "fans" are looking to remake Rian Johnson's Star Wars: The Last Jedi.
please please please please pleeeeeeeaaaase please actually happen please please please please please 🙏🏻🙏🏻🙏🏻🙏🏻🙏🏻🙏🏻🙏🏻🙏🏻🙏🏻🙏🏻🙏🏻🙏🏻🙏🏻 https://t.co/mNpSjgovax

— Rian Johnson (@rianjohnson) June 21, 2018
Seems like MoviePass could get in on the ground floor here, invest early, and then just sit back and wait to be bathed in a fountain of fortune and glory. Easy money!