'Ant-Man And The Wasp' Cast List May Have Just Confirmed Another Surprise Villain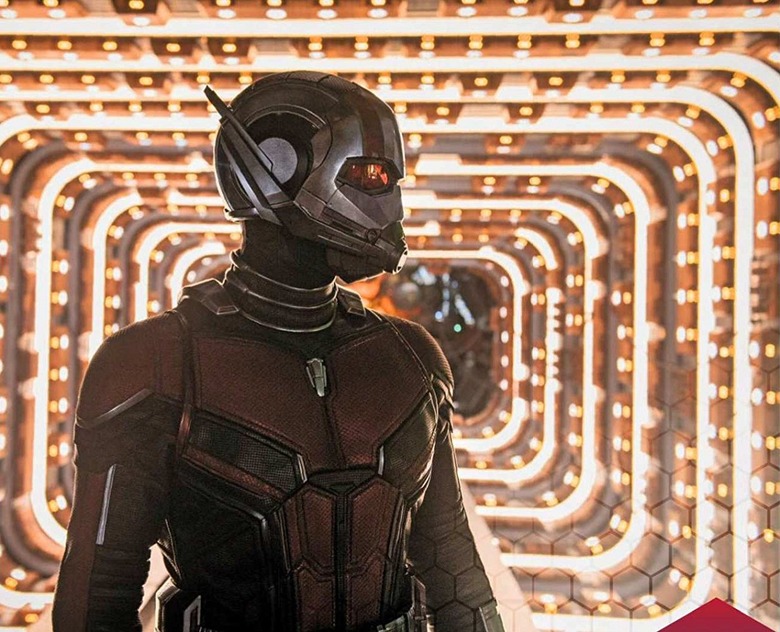 Thus far, the marketing for Ant-Man and the Wasp has been building up Hannah John-Kamen's Ghost as the Big Bad of the Marvel sequel. But could another classic Marvel Comics villain make a surprise appearance in the Ant-Man sequel?
Another Ant-Man and the Wasp villain may have flown right under our nose. And it was only thanks to the recently released Ant-Man and the Wasp cast list that we learned Ghost may not be the only antagonist causing trouble for Scott Lang (Paul Rudd), Hank Pym (Michael Douglas), and Hope van Dyne (Evangeline Lilly).
Although Hannah John-Kamen's Ghost is being billed as the primary antagonist of the Ant-Man sequel, Egghead is the classic Marvel Comics character who could be the second Ant-Man and the Wasp villain.
Egghead's presence in the film was first noticed when Disney fansite Stitch Kingdom released the full cast list for Ant-Man and the Wasp (via CBR.com).
#AntManAndTheWasp cast list pic.twitter.com/fLEYYuQvld

— Stitch Kingdom has BUM WORMS (@stitchkingdom) June 20, 2018
While the cast list has some interesting revelations, like young versions of Douglas' Hank Pym, Michelle Pfeiffer's Janet van Dyne and Lilly's Hope (probably seen in flashbacks), the name Elihas Starr is the one that catches our eye. Elihas Starr is the alter ego of Marvel's dome-headed villain Egghead. Introduced in 1962's Tales to Astonish #38, Egghead was a corrupt government scientist who quickly became one of Hank Pym's foremost foes.
The cast list names Michael Cerveris as the actor playing Elihas Starr. Known for his own signature chrome dome, Cerveris is no stranger to playing suspicious and villainous characters, having portrayed Batman villain Professor Pyg in Gotham and the Observer in Fringe. He seems like a perfect fit for the classic Ant-Man villain.
While there are no details on how large Cerveris' role will be, he will probably serve as the secondary villain to Ghost — similar to Bokeem Woodbine's Shocker in Spider-Man: Homecoming. Or perhaps Marvel has succeeded in selling us yet another troll-ish marketing campaign, and Ghost is only a red herring, obscuring the real Big Bad, Egghead.
Whatever the case, we'll find out when Ant-Man and the Wasp opens in theaters on July 6, 2018.
Scott Lang is grappling with the consequences of his choices as both a superhero and a father. Approached by Hope van Dyne and Dr. Hank Pym, Lang must once again don the Ant-Man suit and fight alongside the Wasp. The urgent mission soon leads to secret revelations from the past as the dynamic duo finds itself in an epic battle against a powerful new enemy.