Lucasfilm Denies That Future 'Star Wars Story' Spin-Offs Are On Hold [Updated]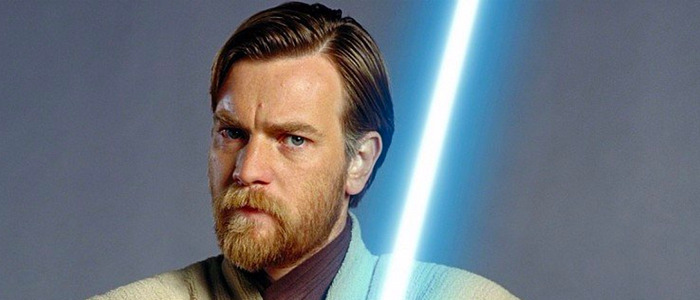 Update: A new report suggests that the Star Wars spin-offs aren't quite as dead previously rumored. We've added the new details below.
Here's some interesting news from a galaxy far, far away: a new report claims that the Star Wars Story spin-off movies are being put on hold at Lucasfilm. Rian Johnson's planned trilogy and the Game of Thrones creators' series of movies are still in the works, but the long-awaited Obi-Wan Kenobi standalone movie and the planned Boba Fett film are reportedly on ice...for now.
Collider reports that in the wake of the disappointing box office performance of Solo: A Star Wars Story, Lucasfilm has decided to put all of its planned Star Wars spin-off films on pause indefinitely. This includes the Obi-Wan Kenobi movie and a Boba Fett movie, the latter of which had Logan's James Mangold in early talks to direct. Collider says the team that was actively developing the Obi-Wan film is "no longer involved," and they also imply that because Mangold was in early talks to write and direct the Boba Fett film before the extent of Solo's box office disappointment was apparent, that deal may be off. The Hours director Stephen Daldry was at one point rumored to direct the Obi-Wan film, but since that was never officially confirmed, we're not sure about the extent of his involvement.
This report means that a Yoda solo movie, a Solo sequel, and a Lando Calrissian spin-off are currently frozen in carbonite.
The Star Wars Story spin-off movies have had something of a bumpy track record thus far. Fantastic Four director Josh Trank was fired from a Boba Fett movie in the middle of development. Even Rogue One – which performed far better than Solo at the box office – saw the highly-publicized removal of director Gareth Edwards while Tony Gilroy was brought in to reshape the movie during post-production. Most recently, of course, Phil Lord and Chris Miller were replaced with Ron Howard just weeks before completing principal photography on Solo.
Collider's sources say that Lucasfilm is setting those standalone films aside and focusing on J.J. Abrams Star Wars: Episode IX and "what the next trilogy of Star Wars films will be after that film." Last year, Lucasfilm president Kathleen Kennedy said she was interested in making more films with Rey, Poe, Finn, and the rest of the new cast after Episode 9 concluded:
"We're looking at the next 10 years of Star Wars stories. We're looking at narratively where that might go; future stories beyond Episode IX with these new characters – Rey, Poe, Finn, BB-8. We're also looking at people who are interested in coming into the Star Wars world and taking us places we haven't been yet."
That last part of her sentence – "places we haven't been yet" – is key. Solo: A Star Wars Story was a film that no one wanted, filling in gaps that no one needed filled. Disney and Lucasfilm made the safe choice to tell a story about a familiar character, but audiences rejected it.
While this development of the Star Wars Story movies being put on hold may seem like another speed bump for Lucasfilm, it's one of the best decisions they could make. It signals a desire for creativity and exploration within George Lucas's vast universe, and that's something fans of this franchise actually have been clamoring for. Rian Johnson's trilogy will feature all-new characters audiences haven't seen before, and David Benioff and D.B. Weiss's planned movies will be separate from Johnson's trilogy and the main Skywalker saga entries – though we admittedly still aren't sure what time period their films will be set, and if any familiar faces may pop up in them.
Update: ABC News is now reporting that yesterdays story was "premature" and "speculative" and that multiple non-trilogy movies are in the works. Here's more:
Instead, Lucasfilm told ABC News there are still "multiple" Star Wars films currently in development that have not been officially announced. Those projects are moving forward separate from an already-announced "Star Wars" trilogy being overseen by "The Last Jedi" director Rian Johnson and another series of movies from "Game of Thrones" producers David Benioff and D.B. Weiss.
There are a few possibilities here. It's entirely possible that yesterday's news was inaccurate, but Collider has a reliable track record with their reporting. It's also possible that this move is damage control from Disney and Lucasfilm, an attempt to take ownership of this story while they still can. However, after putting our feelers out, we think the truth falls somewhere in the middle, in an undefined gray zone. We'll let you know more as we know it.