Kristen Wiig Drops Out Of Apple Comedy Series, Apple Teams With Sesame Workshop For Kids' Programming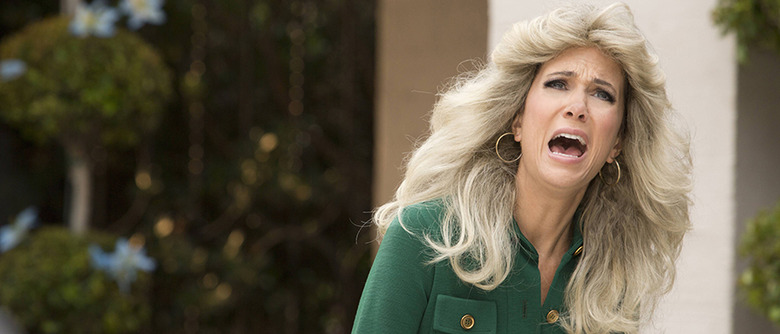 Apple continues to make headlines with its original content, despite the fact that A) none of its major shows have debuted yet and B) the company still hasn't announced how or where people will be able to watch any of the dozen series they've developed over the past few months.
Today's Apple news is a bit of a mixed bag. On the negative side, actress Kristen Wiig has dropped out of the comedy show in which she was previously attached to star. But on the positive side, Apple has struck a deal with the Sesame Workshop to create programming aimed at children. Read more about both below.
Kristen Wiig Leaves Comedy Series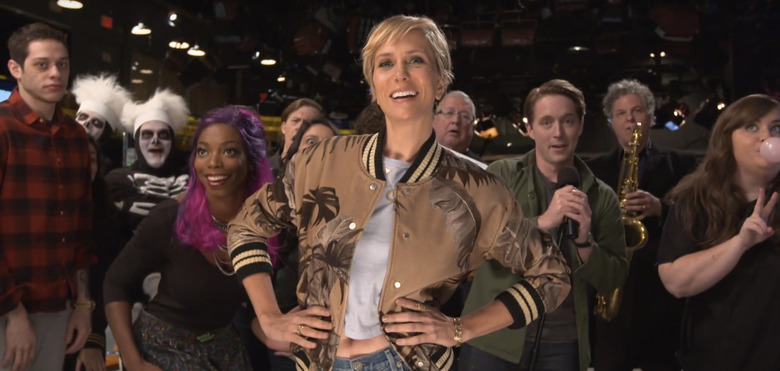 In January, we wrote that Wiig, the former Saturday Night Live actress who went on to star in films like Bridesmaids and Ghostbusters, would be starring in and executive producing a new comedy series for Apple. But The Hollywood Reporter now says Wiig has dropped out of the project due to scheduling conflicts with Wonder Woman 1984, Patty Jenkins' superhero sequel in which Wiig plays Cheetah, the movie's villain.
Showrunner Colleen McGuinness (30 Rock) created this untitled comedy series based on author Curtis Sittenfeld's upcoming short-story collection You Think It, I'll Say It, which tells ten short stories like the ones below:
A suburban mother of two fantasizes about the downfall of an old friend whose wholesome lifestyle empire may or may not be built on a lie. A high-powered lawyer honeymooning with her husband is caught off guard by the appearance of the girl who tormented her in high school. A shy Ivy League student learns the truth about a classmate's seemingly enviable life.
With Wiig leaving, the show is reportedly on hold while the producers figure out what to do. Apple had already given it a straight-to-series 10 episode order, and apparently the company is still pleased with the script and wants to move forward with the show. Recasting is "a possibility," according to the report, though no other names have been floated as possible replacements yet.
Apple Teams Up With Sesame Workshop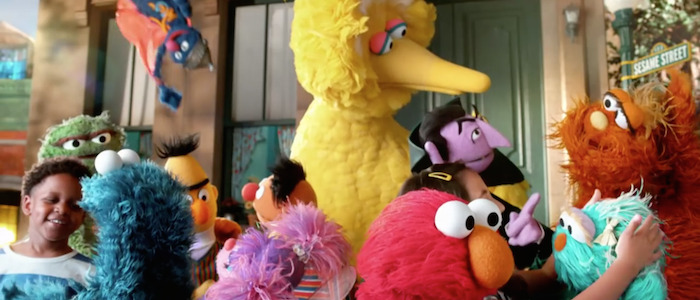 Elsewhere, THR reports that while the beloved children's show Sesame Street won't be making the jump from HBO to Apple due to its five-year contract, the company that produces Sesame Street will be uniting with Hollywood's newest power player to create a whole new slate of kids' programming. The new deal marks Apple's first significant push into that type of content, and will reportedly include "multiple live-action and animated series plus a puppet show." The Sesame Workshop was previously in the news because they sued the upcoming puppet movie The Happytime Murders (and lost). Hopefully, they've developed a sense of humor since then.
As we've been saying for months now, it's cool that Apple is developing all of this content, but it's also becoming more annoying with each passing day because we don't know how we'll ever be able to watch it. The first batch of new programming is supposed to debut sometime between March 2019 and summer 2019, so the clock is ticking.