Superhero Comic 'Invincible' Will Become An Amazon Animated Series In Addition To A Live-Action Feature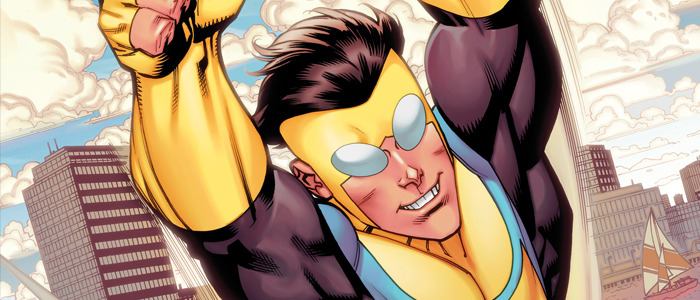 Universal Pictures is already developing a movie version of Invincible, the comic created by The Walking Dead's Robert Kirkman and artist Cory Walker, but that's not the only adaptation coming our way. Amazon Studios has announced that they're working on an Invincible animated series, which Kirkman promises will be "ground-breaking". Read more about the newly-announced TV series below.
Here's the official description of the show:
From Robert Kirkman and Cory Walker and based on the Skybound / Image comic of the same name, Invincible is an adult animated superhero show that revolves around Mark Grayson, a normal teenager except for the fact that his father is the most powerful superhero on the planet. Shortly after his seventeenth birthday, Mark begins to develop powers of his own and enters into his father's tutelage. The series is suspenseful, action-filled, and emotion-packed, yet builds upon poignant and heartwarming moments of love, friendship, and humanity.
Amazon has delved into animation before with shows like Tumble Leaf and Lost in Oz that are squarely aimed at preschoolers and young children, but the Invincible animated series will be the company's first foray into animation that's intended for an adult audience. Simon Racioppa (Teen Titans) will serve as showrunner, and supervising directors Justin and Chris Copeland (Avengers Assemble, Ultimate Spider-Man) are on board as well.
The series will consist of eight hour-long episodes, and it seems like they may be leaving the door open for more if it performs well enough. If that's the case, there's plenty of story to tell: Invincible ran for 15 years, which makes it Kirkman's second-longest comic only behind the still-ongoing The Walking Dead. The final issue of Invincible was published earlier this year.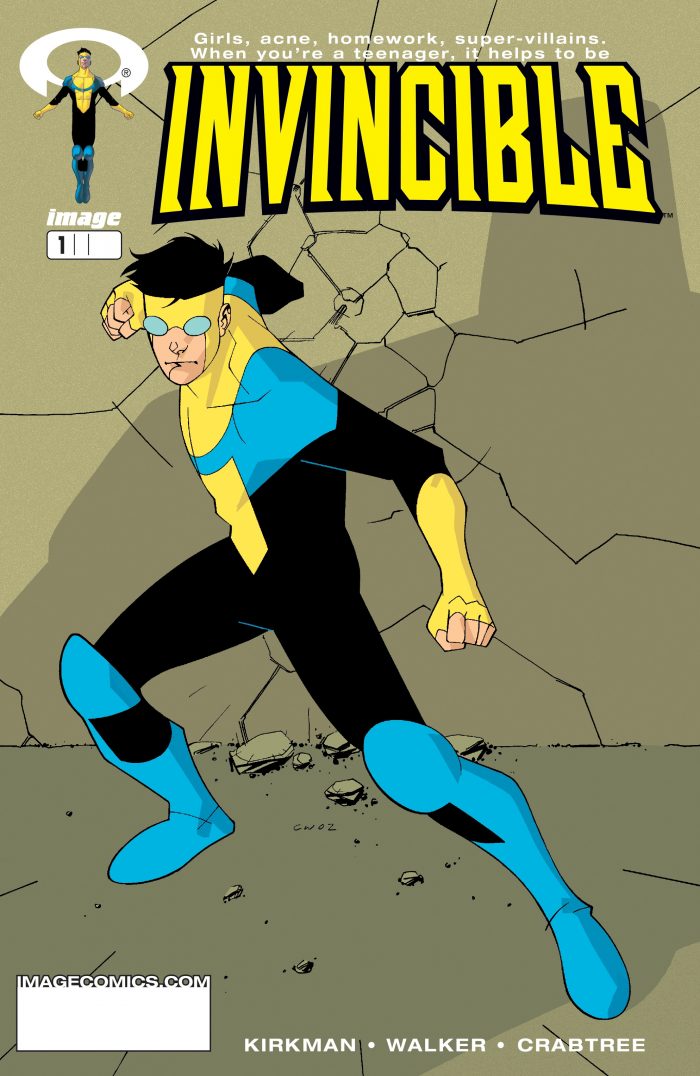 "I couldn't be more proud of the series Cory Walker, Ryan Ottley and I did together for over 15 years," Kirkman said in a statement. "To know our characters will live on in multiple iterations in other media is almost too exciting to bear! What Amazon is allowing us to do in animated form is nothing short of ground-breaking, and I can't wait for our rabid fan base to experience it!"
Ground-breaking, huh? I haven't had a chance to dive into these comics yet, so I wonder if he's talking about breaking ground with form – maybe akin to something like the upcoming Spider-Man: Into the Spider-Verse – or with the content of the story itself. Amazon's head of scripted programming, Sharon Yguado, also mentioned how Kirkman will "break boundaries" with this show:
"Robert has an uncanny talent to predict the zeitgeist, and we are incredibly excited to see him break boundaries in an animated one-hour format. In a world saturated with superhero fare, we trust Robert to subvert expectations while encapsulating a story filled with heart and adrenaline. We love his ambitious plan for the show and believe it will look like nothing else on television."
To quote Leonardo DiCaprio's Calvin Candie in Django Unchained: You had my curiosity, but now you have my attention. Here's hoping they cast Alan Cumming in the lead role, since he already has the catch phrase down: