Cool Stuff: Stand-Up NY Introduces The LaughPass, A Subscription For Stand-Up Comedy Shows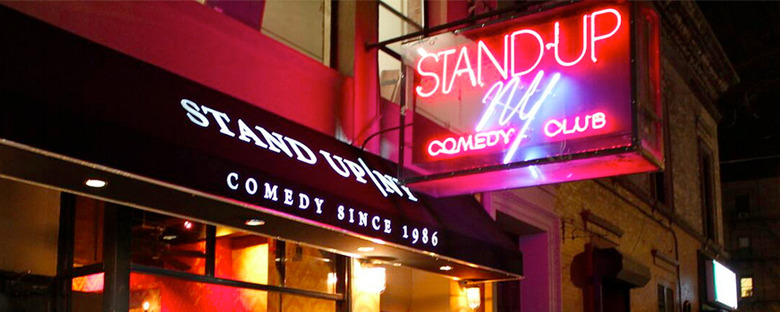 MoviePass has been shaking up the movie industry by offering a daily movie ticket to audiences for the low price of $9.95 a month. Since the subscription service seems to be working well for audiences so far, one stand-up comedy club in New York is looking to offer up their own subscription service for live laughs.
Stand-Up NY, one of the popular hot spots for stand-up comedy in the Big Apple, has introduced LaughPass. The new subscription service is an annual membership offering access to unlimited stand-up shows at the venue, a free drink when you arrive, preferred seating, and even an extra ticket to bring a friend. But that's not all. Find out more about the LaughPass subscription below.
Here's everything that's offered in the LaughPass from the Upper West Side comedy venue:
Access to see unlimited shows
Free drink upon arrival
No drink minimum ever
Preferred seating (VIP on first come first serve)
Advance notice when celebrity comics are added to a show
Free ticket to bring a friend each show
A bottle of wine within a week of your birthday
Access to live studio podcast recordings
Invites to special club events
You get all that for $99 a year. While that might seem like a steep price, that provides access to dozens of shows every single month. And with all the comedy talent that's in New York, you're bound to get your money's worth, especially if you're a stand-up comedy nerd like me. Even if you end up only seeing somewhere around five shows a year, the membership still pays for itself.
This is the kind of deal that would be killer at several big venues in major cities. Not only could you get a chance at catching your favorite stand-up comedians, but you just might discover some new favorites as well. It'll be interesting to see if this expands to other comedy venues in larger cities.
Does this sound like something you might be interested in?