Report: Here Are The Movies Coming To Hall H For Comic-Con 2018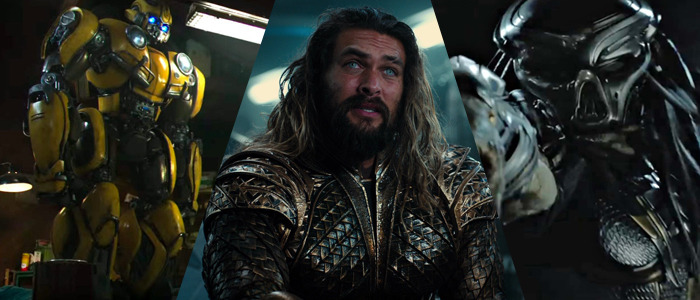 With Marvel Studios and HBO sitting out this year's San Diego Comic-Con, the playing field has been leveled a bit. Which studio will be able to fill that showmanship gap and create the convention's most memorable panel? Read on to find out which movies will take the stage in front of SDCC's biggest crowds this year.
Hall H 2018 Movies
Our friends at io9 did some digging and were able to isolate the big players at this year's convention. Here's what they learned.
Warner Bros.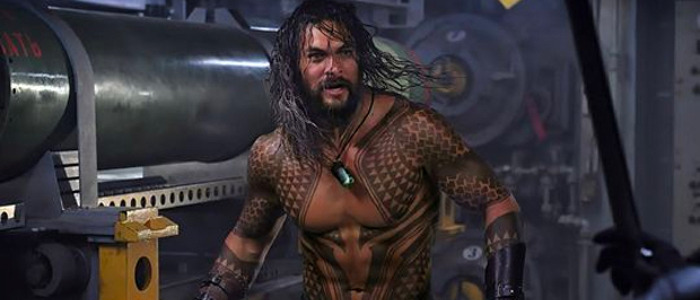 Ever since WB installed wrap-around screens in Hall H for their panels in 2014, the studio has set itself up to be a major contender with Marvel Studios, who consistently "wins" the convention with their flashy, star-studded presentations. We know the studio plans to release the trailer for Aquaman there, and io9 speculates that we could see something from Shazam! and maybe even Wonder Woman 1984. I'm hoping they bring out every surviving Joker on the stage at once – including the ones that will appear in those upcoming spin-off movies. How XTREME would that be? So xtreme, you guys.
The studio could also show footage and bring stars from films like The Meg, The Nun, Mowgli, Fantastic Beasts 2, The Lego Movie 2, and Godzilla 2.
Sony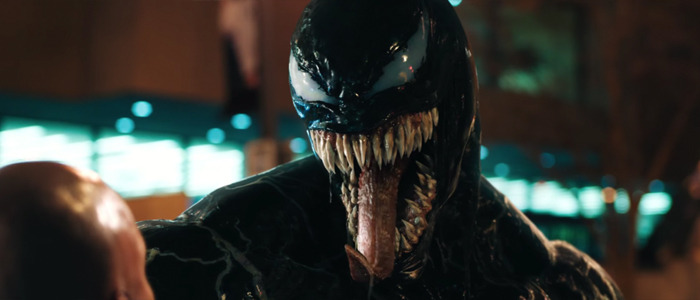 With Venom and Spider-Man: Into the Spider-Verse coming out this year, it's practically a given that Sony will invade Hall H with footage and panel presentations for those films. (io9 says they "have it on good authority that Sony is likely to have a Hall H presence"). The Will Ferrell/John C. Reilly comedy Holmes and Watson seems like a perfect opportunity to bring those guys out on stage together, especially since Ferrell has been to SDCC a few times before for films like Megamind and The Campaign.
Fox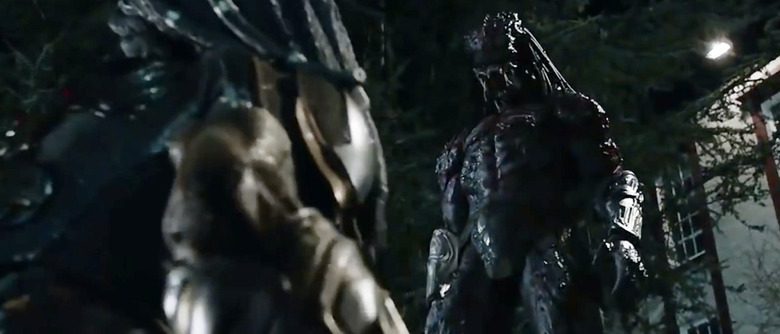 While io9 says Fox will have a presentation in place for Shane Black's sci-fi sequel The Predator, the outlet says it's "unlikely" that movies like Alita: Battle Angel, The Darkest Minds, Bad Times at the El Royale, Ad Astra will even be mentioned at all by the studio at Comic-Con. It seems odd that a studio like that would only bring one movie with them, but this isn't the first time the report suggests that will happen. (More on that in a second.)
The site also indicates that Fox won't be bringing any X-Men-related content to Hall H, though since both Dark Phoenix and New Mutants have completed principal photography, there's a chance they could surprise the crowd with a sizzle reel.
Paramount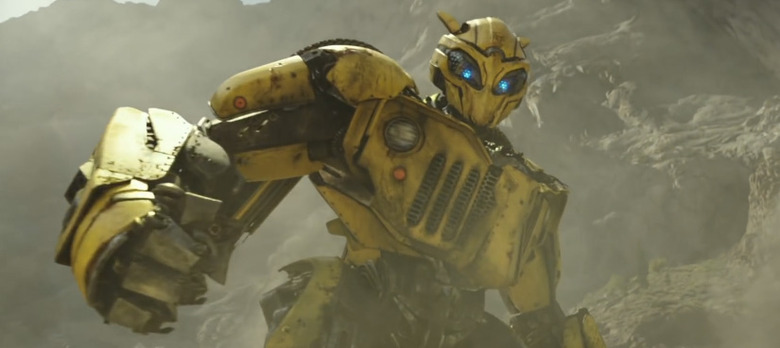 The studio is reportedly "very likely" to be in Hall H promoting Bumblebee, the first live-action Transformers spin-off. Here's another  case of a studio potentially only bringing one movie to show off at the convention, though, despite the fact that they screened footage from Bad Robot's Overlord at this year's CinemaCon a few months ago. io9 also suggests Paramount could bring something from Top Gun 2, and Tom Cruise knows how to work a crowd with the best of 'em, so maybe that'll serve as a nice surprise.
Universal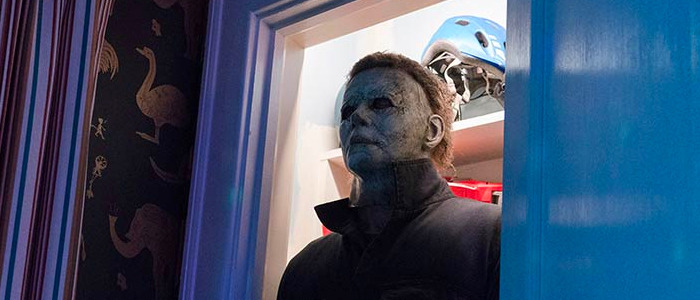 Word is that Universal will have a panel, but it might only focus on Blumhouse's upcoming Halloween movie. Jamie Lee Curtis would be welcomed like a rock star in that room. But the studio also has geek-friendly films like Mortal Engines and How to Train Your Dragon 3, and a panel for the Unbreakable/Split sequel Glass would be a great way to kick off some buzz for that highly-anticipated project.
***
Lionsgate is reportedly joining Disney and HBO on the sidelines, and the report notes that smaller distributors like Annapurna Pictures or A24 could bring movies like Sorry to Bother You or Under the Silver Lake to mix things up. But both of those movies strike me as a little too indie for the Comic-Con crowd, so I'm guessing those won't be on display in Hall H. We'll have to wait until the official schedule is released to see how on the money io9 is here.
San Diego Comic-Con takes place from July 19 – July 22, 2018.