Jennifer Lee And Pete Docter Will Replace John Lasseter At Disney And Pixar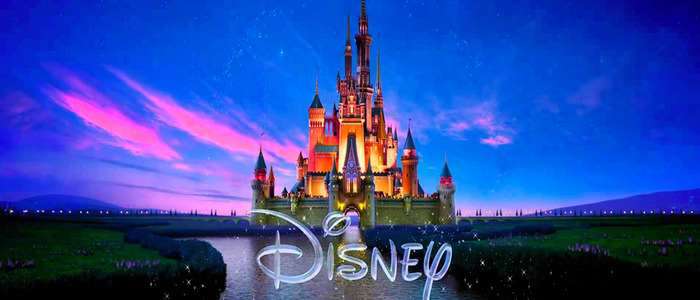 It's official: Jennifer Lee and Pete Docter are replacing John Lasseter at Disney and Pixar, respectively. Lasseter, a long-standing creative force at Disney, is stepping down in light of possible misconduct allegations. Lee and Docter were previously announced as interim replacements for Lasseter, but now it appears their new roles will be permanent.
Multiple outlets are reporting Jennifer Lee, director of Frozen, and Pete Docter, director of Inside Out, will be taking over for John Lasseter at Disney and Pixar. Lee will now be Chief Creative Officer for Walt Disney Animation Studios, while Docter has been named Chief Creative Officer at Pixar Animation Studios. The news comes following the recent announcement that John Lasseter will be stepping down permanently by the end of the year.
In November of 2017, Lasseter, who oversaw both Pixar and Disney Animation, took a leave of absence from the House of Mouse after sending out a staff memo in which he acknowledged "missteps" and said that he might have made coworkers feel "disrespected or uncomfortable." After this news broke, THR ran a follow-up article that alleged sexual misconduct on Lasseter's part, including "grabbing, kissing, [and] making comments about physical attributes." Lasseter remained on leave through the first half of 2018, but rumors began to surface that he could return in a limited capacity. These rumors were quickly squashed when it was revealed he would be leaving for good by December 31, 2018.
"Jennifer Lee and Pete Docter are two of the most gifted filmmakers and storytellers I've ever had the pleasure to work with," said Walt Disney Studios chairman Alan Horn. "Pete, the genius creative force behind Up, Inside Out, and Monsters, Inc., has been an integral part of Pixar almost since the beginning and is a huge part of its industry-leading success. Jenn, in bringing her bold vision to the boundary-breaking Frozen, has helped infuse Disney Animation with a new and exciting perspective. Each of them embodies the unique spirit, culture, and values of these renowned animation studios, and I couldn't be more thrilled to have them to lead us into the future."
"I am deeply grateful to everyone at Walt Disney Animation Studios and The Walt Disney Company for this opportunity," Lee said. "Animation is the most collaborative art form in the world, and it is with the partnership of my fellow filmmakers, artists, and innovators that we look ahead to the future. My hope is to support the incredible talent we have, find new voices, and work together to tell original stories. The great films of Disney Animation – the films I loved as a kid and my daughter has grown up loving – are magical, timeless, and full of heart, and it is our goal to create films that carry on and grow this 95-year legacy for future generations."
Docter added: "I am excited and humbled to be asked to take on this role...It is not something I take lightly; making films at Pixar has been my chronic obsession since I started here 28 years ago. I am fortunate to work alongside some of the most talented people on the planet, and together we will keep pushing animation in new directions, using the latest technology to tell stories we hope will surprise and delight audiences around the world."
Lee is currently in production on Frozen 2 and serves as executive producer on Ralph Breaks the Internet: Wreck-It Ralph 2. Docter is an executive producer on Bao, the short film currently playing in theaters before Incredibles 2. Be sure to read our piece about how Pixar can move forward without Lasseter if you haven't yet.