'Searching' Trailer And Poster: No One Is Lost Without A Trace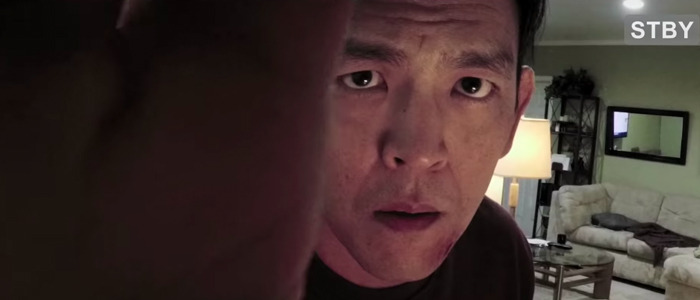 A father scrambles to find his missing teenaged daughter, wracking his brain to think of anything that could give him a clue to her whereabouts. With no other options, he begins to comb through her digital life and discovers that he didn't know his daughter nearly as well as he thought.
This is Searching, an upcoming thriller starring John Cho that unfolds entirely across computer screens. It's an innovative and twisty mystery, and it's one of the best films of this year so far. Take a look at the new Searching trailer and poster below.
Searching Trailer
Searching is not a horror movie – it's a suspense thriller that has more in common with something like Gone Girl than it does with anything in the horror genre. But I totally understand why Sony felt the need to cut the trailer this way, complete with digital hits and distortion (which are not in the final film).
Blumhouse's Unfriended: Dark Web is coming out just two weeks before this, and though they're very different types of movies, audiences may have already been trained to think of films that take place across computer screens as being in the horror genre. Leaning into that perception with this trailer will likely convince more people to give this movie a chance, and hopefully Searching will expand Hollywood's ideas about what can be done with this method of storytelling.
For a far better representation of the film's tone, check out this international trailer for Searching. And if you haven't yet, you can read our 10/10 review from the Sundance Film Festival right here.
Along with the new trailer, Sony released a new poster that's much more in line with the overall vibe of the film: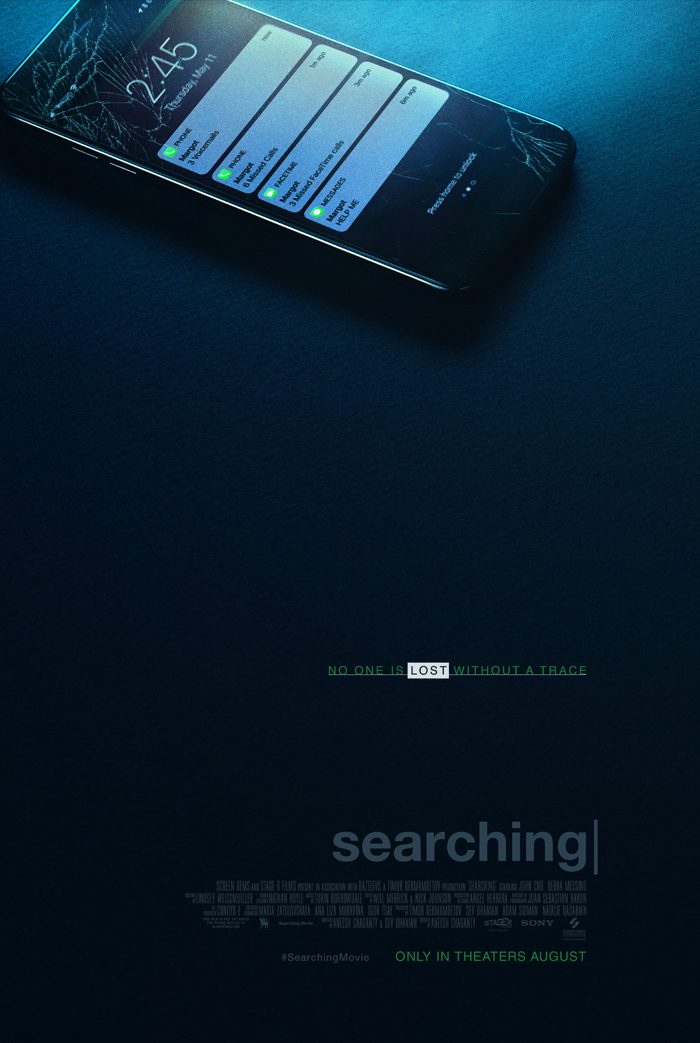 I have a fun interview with co-writer/director Aneesh Chaganty that will be published closer to this film's release, so stay tuned to /Film for that.
Here's the film's official synopsis:
After David Kim (John Cho)'s 16-year-old daughter goes missing, a local investigation is opened and a detective is assigned to the case. But 37 hours later and without a single lead, David decides to search the one place no one has looked yet, where all secrets are kept today: his daughter's laptop. In a hyper-modern thriller told via the technology devices we use every day to communicate, David must trace his daughter's digital footprints before she disappears forever.
Searching arrives in theaters on August 3, 2018.