Sam Mendes Returns To Directing With World War I Film '1917' For Amblin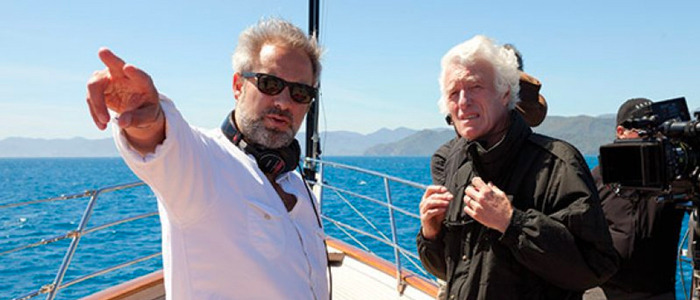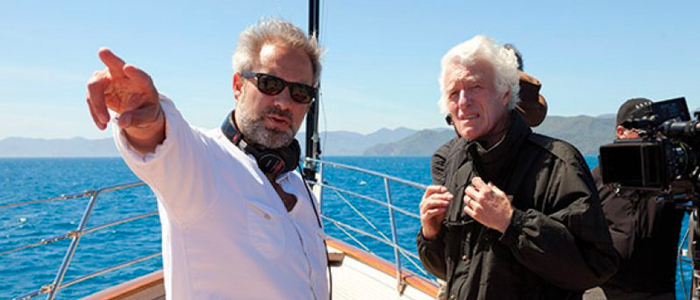 Sam Mendes took a few years off from filmmaking following 2015's James Bond entry Spectre, but now he's ready to return with 1917. Steven Spielberg's Amblin Partners will produce the World War I drama.
While there are approximately ten billion movies about World War II, World War I often gets the short end of the stick when it comes to cinematic representation (except for War Horse; where are my War Horse people at?!). Now, Skyfall and Spectre director Sam Mendes will attempt to capture a World War I story on the big screen with 1917, a drama that will mark Mendes' first return to film directing since 2015.
So what's the film about? No idea! Deadline, who broke the story, says "the logline is being kept close to the vest." 1917 is the year America officially entered World War I, when the US declared war on Germany on April 6, 1917. The Russian government also collapsed in 1917. But those are just two of many possible elements that could be featured in the film. Steven Spielberg and Amblin will produce the mysterious 1917, with a plan to release the movie in December 2019 (just in time for Oscar season).
"I couldn't be happier to be back working with Amblin and Steven Spielberg again alongside Donna Langley and all at Universal," Mendes said. "I've been working on this script for over a year, so it's very exciting to start making the movie itself a reality."
Spielberg, who worked with Mendes on both American Beauty and Road to Perdition, added:
"Our company has been a home for Sam since his first film. I am so happy to have him back here in his old room spinning new stories – especially this hugely daring and ambitious new movie."
I'm a fan of Mendes' work, and I'm excited to see what he does now that he's clear of the Bond franchise (Danny Boyle is taking over as director of Bond 25). Mendes was originally going to return to films with  The Voyeur's Motel, an adaptation of the Gay Talese book of the same name. Mendes decided to drop out of the project after a documentary was made on the same subject. This experience wasn't all for naught, though – Krysty Wilson-Cairns, who wrote the Voyeur's Motel script, wrote the script for 1917 as well.
Mendes will bring the Jez Butterworth play The Ferryman to Broadway first in October, and then begin work on 1917. Hopefully, we'll learn just what this film is about the closer it gets to production.