This Week In Trailers: Pick It Up! Ska In The '90s, Skate Kitchen, The King, Volcano, The Belly Of The Whale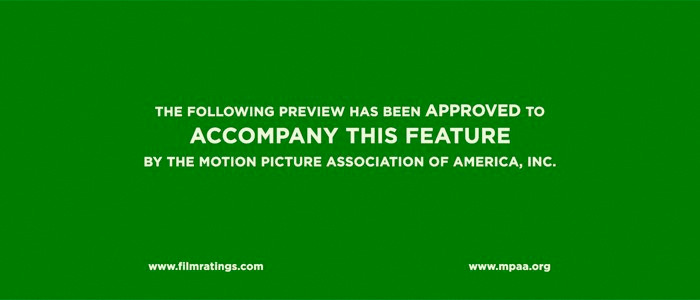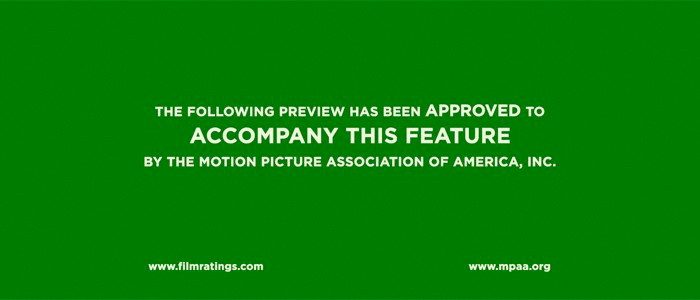 Trailers are an under-appreciated art form insofar that many times they're seen as vehicles for showing footage, explaining films away, or showing their hand about what moviegoers can expect. Foreign, domestic, independent, big budget: What better way to hone your skills as a thoughtful moviegoer than by deconstructing these little pieces of advertising?
This week we remember the 90's Ska explosion, get it in our heads to knock over an arcade, spend our summer skating in the city, take a detour in Ukraine, and think about Elvis Presley's impact beyond just his music.
Pick It Up! Ska in the '90s
The third wave of ska, as it's commonly known, started to get big towards the end of the 1980s and, thanks to bands like No Doubt and The Mighty Mighty Bosstones, became commercially successful in the 1900s. Director Taylor Morden has hit a personal nerve with me with his look back on this moment in time with those at the center of it all. What I like about this trailer is just how perfect it captured what it was like to have a band that fit a specific ska mold during this time. For some, it meant near-instant success if you had a horn section that was solid and someone who could wail on a guitar. For others, like the Dance Hall Crashers, you just had to be wickedly talented and bring something fresh to the sonic landscape. For those who think ska went away, you just aren't looking hard enough. Check out the Kickstarter to find out more by heading over here.
What you notice about director Crystal Moselle's follow up to The Wolfpack is just how weighty it feels. Absent are the feelings that we're trapped on a soundstage; this trailer mimics well the sensation that we're watching the real lives of girls coming of age in the city. Add on top of that these are skater girls, it's summertime, you're seeing issues dealing with identity, and this feels like the perfect antidote to anything else coming out this season. The trailer elegantly takes us through a time that is already awkward and does it with grace and with enough top-shelf pull-quotes that all but have me convinced this is one worth seeking out.
Check out this impressive executive producer roster: Roseanne Cash, Errol Morris, and Steven Soderbergh. On top of that, director Eugene Jarecki, who directed Why We Fight in 2005 and then 2012's The House I Live In, is known for his socially conscious films, so this is just a big blender full of entertaining. I'm fascinated by what the narrative is supposed to be because it delicately sways back and forth from what ostensibly is about Elvis Presley, but it seems like it's about so much more than that. Viscerally so. As soon as you hit the minute mark, and Chuck D is straight up direct about what Elvis meant to him, it comes off the rails in the best way possible. At first, I didn't quite get how Jarecki fit into this story, but the further you get into this trailer the more it makes perfect sense when you consider his oeuvre. This documentary is going to be a lot more than just a movie about Elvis; it's a story about America.
Sometimes I fall in love with a trailer for how profoundly it moves me, the reasons of which are more visceral than anything else. Director Roman Bondarchuk is a name no one has heard of, but that doesn't make this trailer any less inspiring in the way it delivers its vision to us. Absurd, visually compelling, and mysterious there is a delicious trifecta here that leaves you wanting more of what it's not going to give. By the end we're no closer to understanding what it is we should be eager to watch but, in this case, being aloof is perfect. I'm sold.
For a movie that is about two people who plot to rob a small-town amusement arcade, this trailer might be one of the best I've seen in some time. What director Morgan Bushe manages to do in this trailer is establish a nutty premise while interspersing some of the most strange, discordant images that only help to obfuscate everything in the most delightful way possible. No matter, though, as the pacing is perfect, the acting is at the same time over the top and subdued, and because the stakes are so low, it has this kind of weird intimacy that works.
Nota bene: If you have any suggestions of trailers for possible inclusion in this column, even have a trailer of your own to pitch, please let me know by sending me a note at Christopher_Stipp@yahoo.com or look me up via Twitter at @Stipp
In case you missed them, here are the other trailers we covered at /Film this week: