Cool Stuff: 'Call Me By Your Name' Soundtrack Getting A Peach-Scented Vinyl Release For Your Pleasure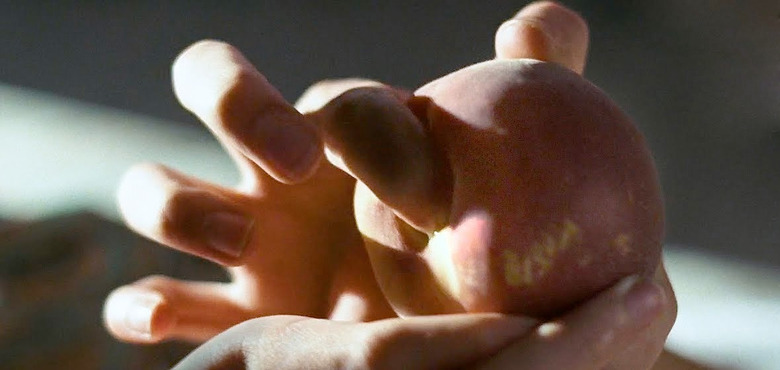 Call Me By Your Name was adored by critics last year, and it rode that wave of acclaim all the way to a worthy Best Picture nomination. The film unfolds in Northern Italy in the summer of 1983, where a teenage boy named Elio (Timothée Chalamet) becomes enamored with an American graduate student (Armie Hammer) who comes to study and live with his family. They share a summer full of food, surprising romance, and, of course, music. And that music will be getting a special release on vinyl later this year.
The Call Me By Your Name soundtrack, featuring original songs by Sufjan Stevens, will be getting a Limited Peach Season Edition vinyl release with a peach-colored 2xLP set, including record sleeves that smell like peaches. Just make sure you don't try to do with these records what Elio does with a certain peach in the movie.
Find out how you can get the Call Me By Your Name peach vinyl below.
Call Me By Your Name Peach Vinyl Soundtrack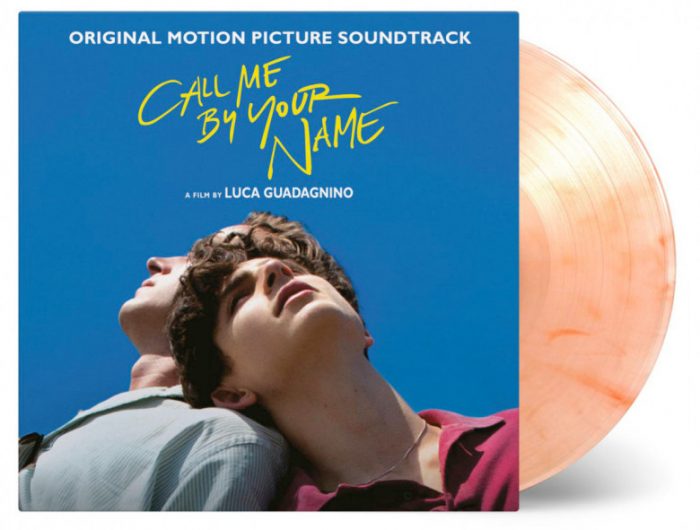 Music On Vinyl will be releasing the Call Me By Your Name peach vinyl soundtrack on August 3, 2018, lining up perfectly with the actual peach harvest season. In addition to the 2xLP soundtrack set, this package will include a poster, an insert and 2 exclusive printed innersleeves for the records.
There will only be 14,999 individually numbered copies of the Call Me By Your Name peach vinyl available to buy, so make sure you set a reminder to go pick up this vinyl set when it goes on sale later this summer. Then you can dance around just like Armie Hammer while you wait for the sequel to get off the ground:
If you want to know what music is featured on the vinyl soundtrack release, here you go:
Side A
1. Hallelujah Junction – 1st movement – John Adams
2. M.A.Y. in the Backyard – Ryuichi Sakamoto
3. J'adore Venise – Loredana Bertè
4. Paris Latino – Bandolero
Side B
1. Sonatine bureaucratique – Frank Glazer
2. "Zion hört die Wächter singen" – Alessio Bax
3. Lady Lady Lady – Giorgio Moroder & Joe Esposito
Side C
1. Une barque sur l'océan – André Laplante
2. Futile Devices (Doveman Remix) – Sufjan Stevens
3. Germination – Ryuichi Sakamoto
4. Words – F.R. David
5. È la vita – Marco Armani
Side D
1. Mystery of Love – Sufjan Stevens
2. Radio Varsavia – Franco Battiato
3. Love My Way – The Psychedelic Furs
4. Le jardin féerique – Valéria Szervánszky & Ronald Cavaye
5. Visions of Gideon – Sufjan Stevens