Star Wars Bits: 'Solo: A Star Wars Story' Timeline Revealed, More 'Solo' Easter Eggs, And Our First 'Resistance' Reveal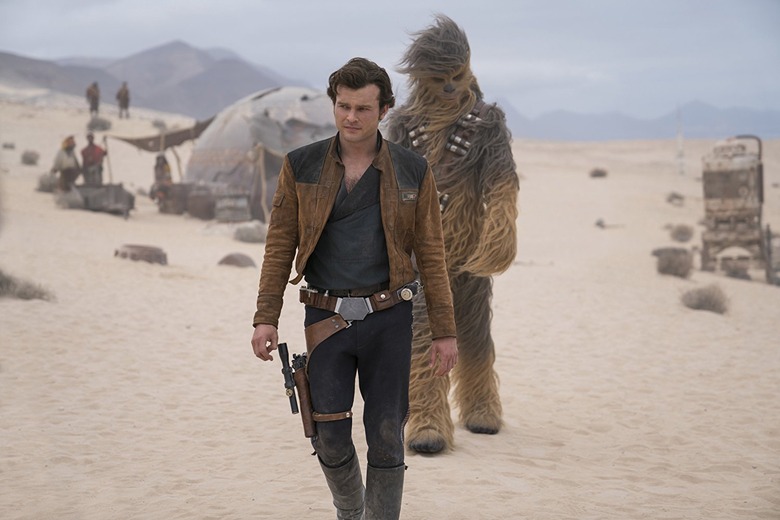 In this edition of Star Wars Bits:
Solo: A Star Wars Story deluxe figures have arrived
Gary Whitta reveals the connection between Solo and a scene that was cut from Rogue One
Sith fashion for your favorite bad guy
Princess Leia destroys a star ship
And much more more!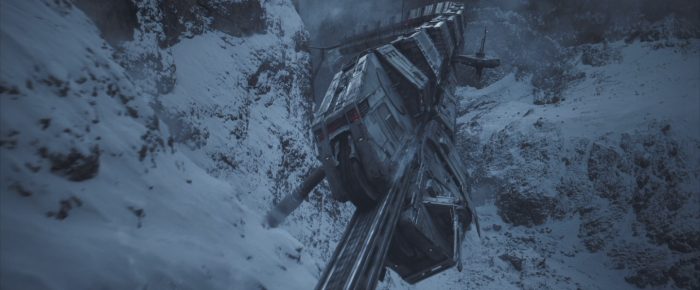 One of the most iconic moments in Solo: A Star Wars Story was the attempted train heist that sets off the events of the film. StarWars.com spoke to design supervisor James Clyne about creating the incredible action sequence.
"I've never seen an Imperial train! I've seen a walker; I've seen a Star Destroyer. [The train] was described as possibly being on a laser beam initially, but one thing I had proposed early on was I don't want it to feel just like a normal train," he said. "In true Star Wars fashion, you take something that's very iconic and you know what it is and then you just kind of flip it on its head." Clyne explained. Read the full interview at the link above.
As the credits rolled on the end of Solo: A Star Wars Story, many fans were left wondering just where the film fell on the Star Wars timeline. Well luckily, Leland Chee of Lucasfilm Story Group has answered the burning question on Twitter, announcing that it took place between 10-13 years before A New Hope.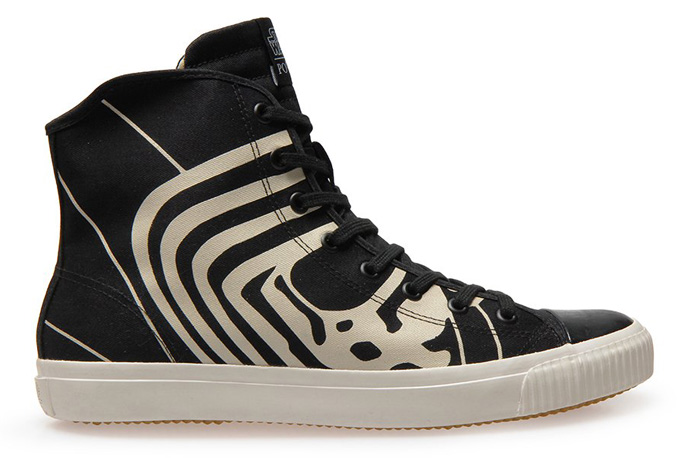 You too can now stride over to the Dark Side in these Kylo Ren sneakers from Po-Zu. Printed with the mask of Ben Solo, these shoes are the perfect addition to any aspiring Sith's wardrobe. For anyone feeling more ambiguous with your relationship to the Force, you can also rep Ben's deceased dad with the Han Solo shoes that are part of the newest line.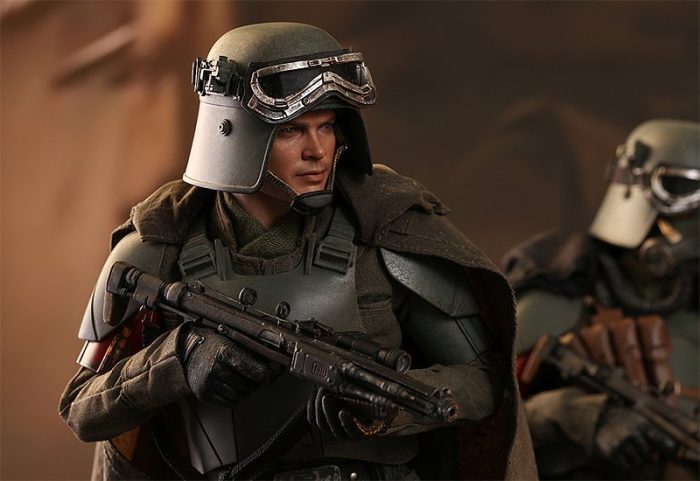 Sideshow Toys reports that Hot Toys has released a brand new look at a deluxe Han Solo Mud Trooper figure based on the character in Solo: A Star Wars Story. Like all Hot Toys releases, it's incredibly detailed and will likely have a wide appeal as Han enlisted in the Imperial Navy in the EU. So if you stretch your imagination, this could also be a rare Expanded Universe release.
The Last Jedi fixed pic.twitter.com/ubPurSpw0p

— Josh (@JoshAlexCairo) June 5, 2018
There were many controversial and divisive moments in Star Wars: The Last Jedi, none more so than Princess Leia finally utilizing her full Force powers to fly from the cold depths of space back to the safety of the Resistance ship. Though personally we loved this completely deserved and much needed example of Leia's true power, we are very into this fan cut by Josh Scully which sees Leia use the Force to destroy Snoke's Super Star Destroyer. All cut to "Immigrant Song" by Led Zeppelin!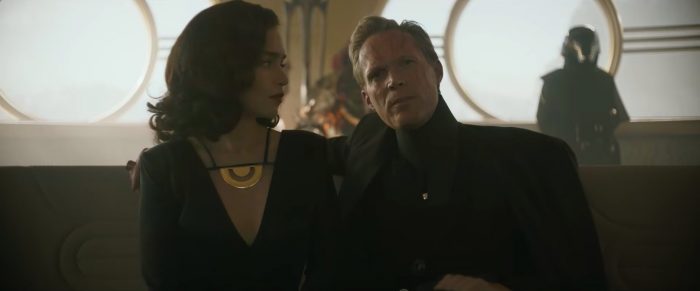 Though Dryden Vos was revealed to be a pawn in a bigger bad's plan, his study was an incredibly exciting location for eagle-eyed fans out there. In a recent video, Lucasfilm's Pablo Hidalgo revealed some of the cooler cuts that fans might not have noticed, as StarWars.com reports it even included some super cool Legends A.K.A Expanded Universe nods like the Dancing Goddess and Xim's Death Head from the cover of Han Solo and The Lost Legacy!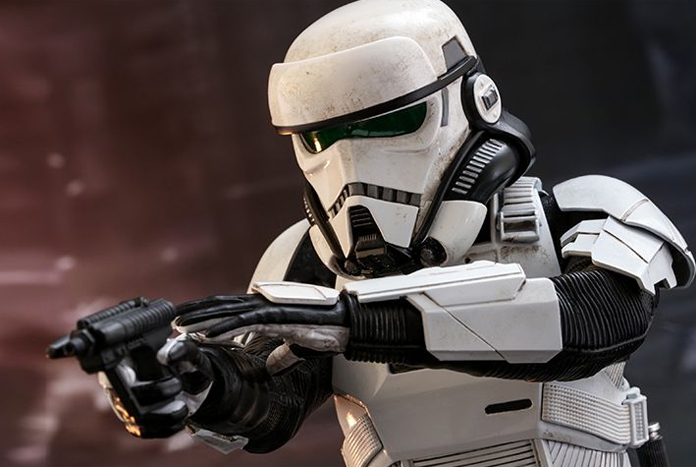 In another Hot Toys Solo: A Star Wars Story reveal, we got a look at the Patrol Trooper 1/6th Scale collectible figure. At 30.5 centimeters tall with 25 points of articulation, this is the perfect addition to your Stormtrooper collection. Hot Toys describes the figure as a "highly-accurate collectible figure [that's] specially crafted based on the image of Patrol Trooper from Solo: A Star Wars Story featuring a newly designed Patrol Trooper helmet and armor, a meticulously tailored fabric suit and under-suit with armor details, weapons including a pistol and a baton!"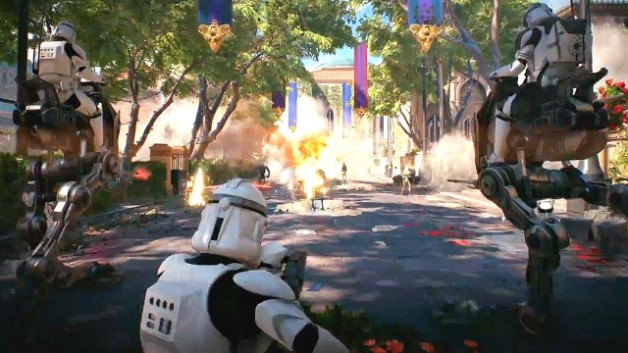 Ever wanted to work for Lucasfilm creating games about the galaxy far far away? Well now you can, as EA are looking for a new lead online designer for a Star Wars game. "We are looking for a talented and experienced Lead Online Designer to join an established group of developers working on a AAA Star Wars title in development at EA Vancouver. This is an opportunity to join a veteran team and help craft the vision and execution of a compelling, innovative and immersive Star Wars experience." After this year's E3 video games expo, we now know that EA will be releasing Jedi: Fallen Order, so this role could be for a new project, or for the online components of the newly-announced game.
FUN SOLO FACT: Teras Kasi was originally in Rogue One (Saw trained Jyn to fight in that style) but it got cut. Glad to see it finally canonized!

— Gary Whitta the Creator (@garywhitta) June 7, 2018
One of the funnest little nods in Solo: A Star Wars Story was Qi'ra being a master of Teräs Käsi, a martial art first introduced in a then-canonical PlayStation game called Star Wars: Masters of Teräs Käsi. Rogue One writer Gary Whitta was on Twitter recently talking about how he tried to make the ancient fighting style canon once again in his Star Wars Story, but it ended up on the cutting room floor.
During a recent interview with Entertainment Tonight's Ash Crossan, Oscar-winning writer and former Community star Jim Rash gave us a hint at the character he'll be playing in Dave Filoni and company's next big animated series, Star Wars Resistance.
"You'll hear pretty much this (voice) come out of a creature. Yeah, it's really cool. It's one of those things where they said, 'You can't talk about it.' Bobby Moynihan and I are basically two guys who basically run the equipment check out area. Sort of like an Oscar and Felix, it's literally a character named Flex," Rash teased. Resistance arrives on the Disney Channel this fall.