No 'Game Of Thrones' Or 'Westworld' In Hall H: HBO Is Skipping Comic-Con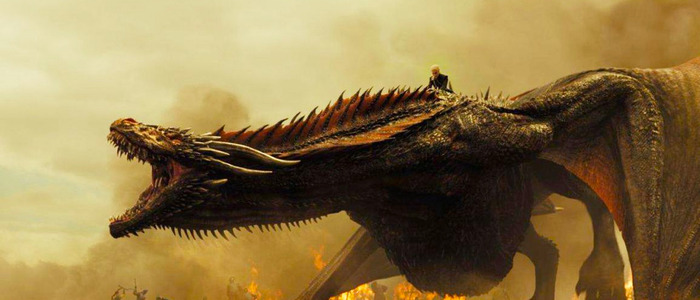 San Diego Comic-Con is going to be a lot less crowded in 2018. We already knew that Marvel opted out of attending SDCC, and now it looks like HBO is following suit. Which means no Game of Thrones or Westworld panels in Hall H this year.
Were you pumped to get some Game of Thrones and Westworld news out of Comic-Con this year? If so, please sit down, I have some bad news. Deadline is reporting that HBO is skipping Comic-Con this year. "Due to production schedules and air dates for Game of Thrones and Westworld, these series will not be presented at San Diego Comic-Con this summer," HBO said in their announcement. "HBO has a longstanding relationship with SDCC, and we are very grateful for the fans' enthusiastic response over the years. We look forward to returning in the future."
While the announcement only mentions Westworld and Game of Thrones, Deadline has confirmed that there will be no HBO presence at all at SDCC in 2018. Sorry, people hoping for a Ballers panel. While surprising, this isn't entirely unexpected. There won't be a new season of Game of Thrones for another year, and Westworld's latest season is almost at an end. Plus, Westworld already had a fairly epic presence at SXSW that would be hard to top. And while HBO recently gave the greenlight to a new Game of Thrones prequel show, there likely isn't enough material to present at a Comic-Con panel just yet.
HBO now joins Marvel, who are also sitting out SDCC this year. "We're not going to Hall H this year," Marvel Studios president Kevin Feige said. "It will be an off year... which is what we did after Avengers 1 and what we've done every few years. There will be a tenth anniversary presence at Comic-Con but [no Hall H panel.]" Disney is also probably not going to have a presence at SDCC this year.
So who will be there? You can (probably) expect panels from Warner Bros. (Aquaman, probably Wonder Woman 2), Fox (X-Men: Dark Phoenix), Paramount (Bumblebee), and Universal (Dark Universe; no, I'm just kidding – there won't be a Dark Universe panel, but I can dream). Beyond that, we know for certain that properties like The Goldbergs, Deadly Class, Doctor Who, Krypton, Nightflyers, Outlander, Iron Fist, Legends of Tomorrow, Project Blue Book, and Wynonna Earp will all have a presence at SDCC this year. 
Comic-Con runs from July 19, 2018 through July 22, 2018.