Daily Podcast: Wonder Woman, Fox Acquisition, Ant-Man, Star Wars, Twin Peaks, Doctor Sleep, Indiana Jones & MoviePass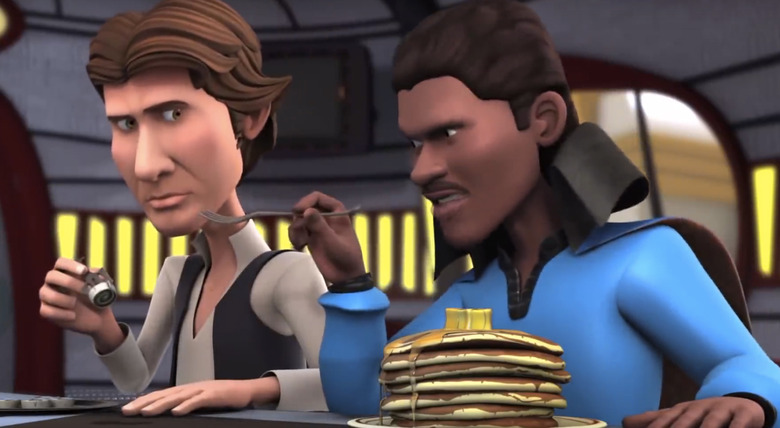 On the June 14, 2018 episode of /Film Daily, /Film editor-in-chief Peter Sciretta is joined by /Film weekend editor Brad Oman and senior writer Ben Pearson to talk about the latest news, including Comcast's bid for 20th Century Fox, MoviePass, Ant-Man and The Wasp's box office tracking, Star Wars Detours, Twin Peaks season 4, Doctor Sleep casting and a Raiders of the Lost Ark mystery.You can subscribe to /Film Daily on iTunes, Google Play, Overcast, Spotify and all the popular podcast apps (here is the RSS URL if you need it).
In The Mail Bag: Brayden G from Mineral Wells, Texas writes in:
"With the release of the Wonder Woman 1984 photos today it had me thinking of something. I know there's tons of theories of how Steve Trevor might be there alive and or a ghost. Mine isn't really a theory but what if they treated him being back like Diana in the first film.

Diana was filled with this sense of wonder and amazement to the world and had Trevor there to guide her through and help her adjust to the world. What if they flipped it in 1984 where Trevor is the one that's shocked and amazed that he's this far in the future and he needs Diana's help. She has been alive this whole time as we know so seeing her take lead and adjust him to the times could be a pretty cool flip on the first film and a little throwback.

"
In the News:
MoviePass Has Reached 3 Million Subscribers, Still Expects to Hit 5 Million Before 2019
Other articles mentioned:
New 'Aquaman' Images Offer First Look at Nicole Kidman as Queen Atlanna, Yahya Abdul-Mateen II as Black Manta
All the other stuff you need to know:You can find more about all the stories we mentioned on today's show at slashfilm.com, and linked inside the show notes./Film Daily is published every weekday, bringing you the most exciting news from the world of movies and television as well as deeper dives into the great features from slashfilm.com.You can subscribe to /Film Daily on iTunes, Google Play, Overcast, Spotify and all the popular podcast apps (RSS).Please feel free to send your feedback, questions, comments and concerns to us at peter@slashfilm.com. Please leave your name and general geographic location in case we mention the e-mail on the air.Please rate and review the podcast on iTunes, tell your friends and spread the word!Thanks to Sam Hume for our logo.