Wesley Snipes Joins The 'Dolemite Is My Name' Cast Alongside Eddie Murphy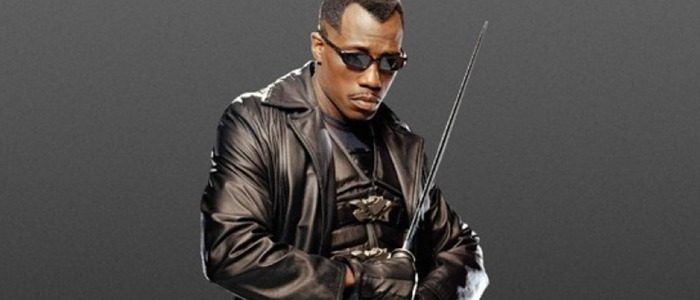 Wesley Snipes is joining Eddie Murphy in Netflix's Dolemite Is My Name!, a biopic of comedian and producer Rudy Ray Moore. Snipes will play D'Urville Martin, an actor and director who helmed the 1975 American blaxploitation film Dolemite.
Say what you want about Netflix, but the streaming service is now making a movie that co-stars Eddie Murphy and Wesley Snipes – that's pretty damn cool. THR reports Murphy is joining the cast of Dolemite Is My Name!, a biopic of Rudy Ray Moore. Moore was a comedian, musician, singer, actor, and film producer who wrote and starred in the blaxpolitation flick Dolemite. Murphy is playing Moore, while Murphy plays Dolemite director and co-star D'Urville Martin (Martin played the Dolemite antagonist Willie Green).
Hustle and Flow's Craig Brewer will helm the Netflix film, with a script by Scott Alexander and Larry Karaszewski, the screenwriting duo responsible for Ed Wood and The People vs. O.J. Simpson: American Crime Story. Other cast members include Mike Epps, Craig Robinson, Tituss Burgess and Da'Vine Joy Randolph.
Here's how Netflix is describing the film:
The real life story of the irreverent Rudy Ray Moore, a "larger than life" comedian, musician, singer, actor, and film producer in the 1970's. When he couldn't get work in Hollywood, he simply created his own – including the most well-known Blaxploitation film of all time, Dolemite.
Moore began his career in the 1970s. Moore developed a comedy act in the 1970s, recording albums full of "jazz and R&B musicians playing in the background, [while] [Moore] would recite raunchy, sexually explicit rhymes that often had to do with pimps, prostitutes, players, and hustlers." Moore took the money he earned from his comedy albums to finance Dolemite. He followed Dolemite up with films like The Human Tornado, The Monkey Hustle, and Petey Wheatstraw: The Devil's Son-in-Law, while also continuing to record albums. Moore's albums would go on to inspire rap artists to come, including Snoop Dogg, who said, "Without Rudy Ray Moore, there would be no Snoop Dogg, and that's for real."
Eddie Murphy and Wesley Snipes teaming up for a new film is exciting. Both actors were once at the top of their game, but their stars have wained a bit over the decades. It would be extremely cool if this Netflix film can result in a big comeback for both Murphy and Snipes.
Filming on Dolemite Is My Name! is set to begin June 11. The film will arrive on Netflix in 2019.