MoviePass Has Reached 3 Million Subscribers, Still Expects To Hit 5 Million Before 2019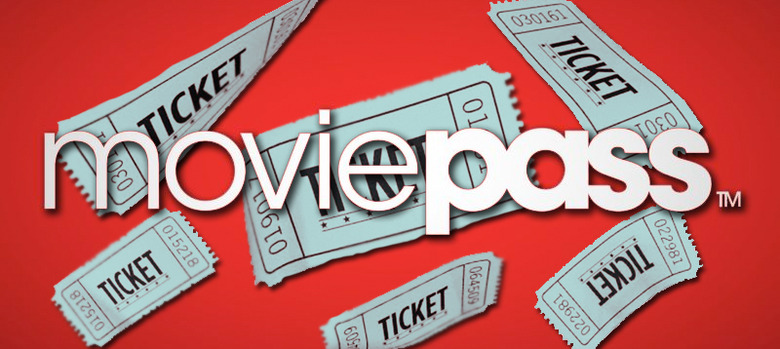 Even though analysts predicted the end of MoviePass back in April, possibly before the end of the summer blockbuster season, the movie ticket subscription service is still going.
MoviePass has announced their consumer base has officially crossed 3 million paying subscribers since dropping their price to $9.95 a month (sometimes lower with special offers). And for those doubting that MoviePass will still be around after this summer, it seems like they're trying to boost the confidence of their subscribers by estimating they'll hit 5 million subscribers by the end of the year.
According to a new press release from MoviePass, the service currently represents more than 5% of the box office receipts in the United States. However, the service notes, "When actively advertising to its subscribers, box office receipts have seen weeks push to over 30%."
Seemingly helping MoviePass stay afloat is the fact that parent company Helios and Matheson Analytics Inc. recently acquired Moviefone, giving them plenty of room to expand their advertising offerings. It gives them a whole new outlet to push MoviePass subscriptions to, not to mention drawing attention to the movies they're distributing. Speaking of which...
Don't forget MoviePass' parent company also started MoviePass Ventures, a distribution company that gives them the opportunity to bring in more money by driving subscribers to see the movies they've bought the distribution rights to, such as the indie heist flick American Animals and the upcoming crime biopic Gotti. They also recently finalized a deal to buy the film library and current production slate of the Emmett Furla production banner. How does this help them make more money? MoviePass explains:
"MoviePass Ventures uses MoviePass to market its films to MoviePass subscribers, strengthening the box office performance of these films, which in turn maximizes downstream revenue opportunities for MoviePass Ventures from home entertainment (video-on-demand (VOD), subscription video on demand (SVOD), electronic-sell-through (EST), physical- sell-through (DVD, Blu-ray, 4K) and other forms of content distribution beyond the theatrical window)."
Further making the point that MoviePass isn't going anywhere anytime soon, Helios Chairman and CEO Ted Farnsworth says:
"With MoviePass Films and MoviePass Ventures under the Helios umbrella, we are continuously adding more perks and services for our MoviePass subscribers. Consistent growth in MoviePass subscribers means we can utilize our media companies in ways no one has seen before. With its considerable market share of moviegoers, MoviePass expects to influence its subscribers to engage with our other revenue channels throughout the entire film industry ecosystem."
So MoviePass is here to stay for now. But this is one of those situations where only time will tell how long they can last. Since they're offering a great deal and have improved upon their customer service over time, we're hoping they can stick around. Who doesn't like seeing movies on the cheap?